In Georgia, a statewide campaign called "Ready Georgia" encourages residents to get a weather alert radio as part of their family's emergency preparedness plan.  According to Charley English, the director of Georgia's Emergency Management Agency, a weather alert radio is as crucial to a family's safety as a smoke detector or an alarm system!  That's because a weather alert radio alerts you immediately with information on severe weather and other important emergencies, when minutes or even seconds can count, day or night.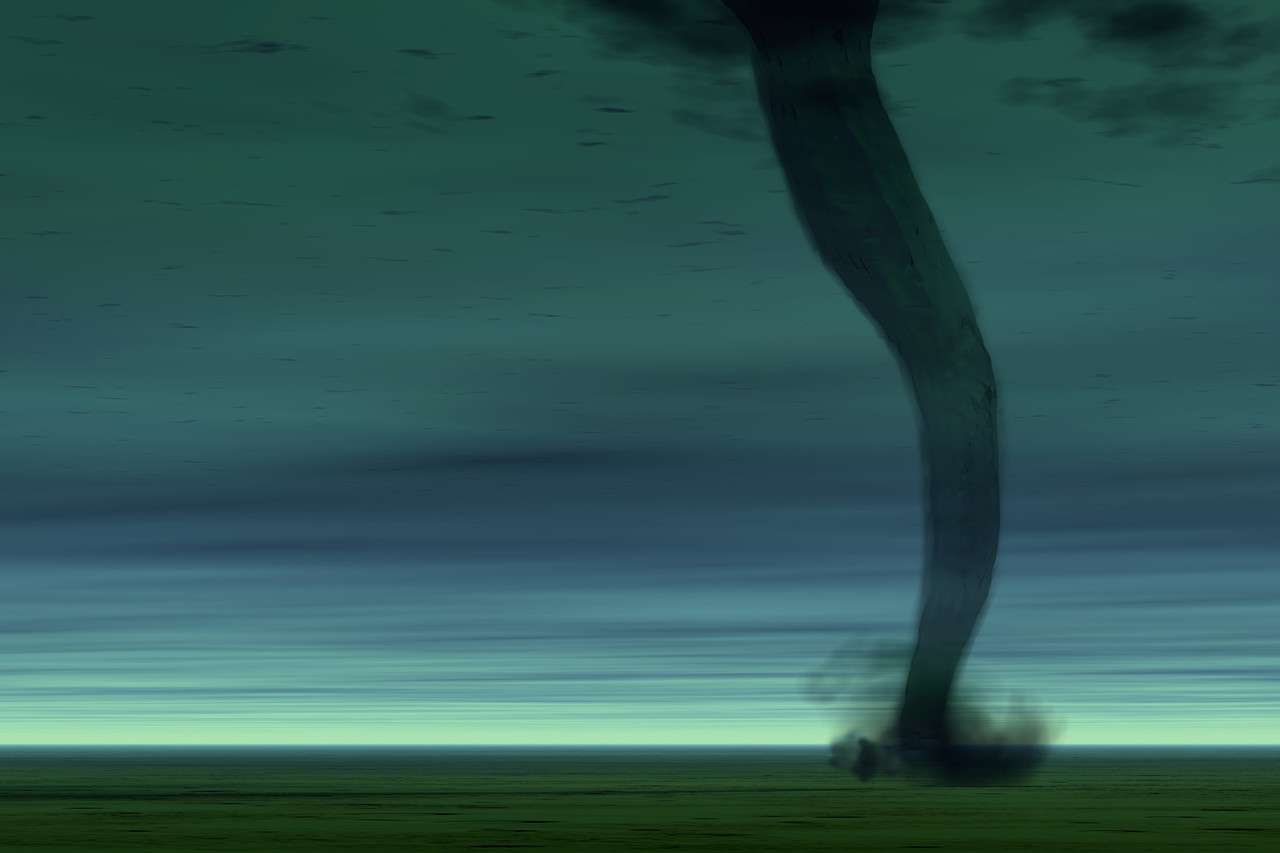 What is a Weather Alert Radio?
Weather alert radios are potentially life-saving devices that provide an early warning on weather and civil emergencies.
Weather alert radios receive information broadcasted by the National Oceanic and Atmospheric Administration (NOAA) which operates a nationwide network of radio stations known as the NOAA Weather Radio (NWR).  Weather alert radios also work in conjunction with the Emergency Alert System (EAS).
The NWR radio system broadcasts warning information for severe weather as well as other types of hazards and emergencies, including Amber alerts, nuclear accidents, terrorist attacks, land slides, earthquakes, food contamination and hazardous material spills.
Weather Alert Radio vs. Weather Radio:  Is there a Difference?
There is a very important difference between these two types of radios.  A "weather alert radio" automatically receives NWR warnings, even if you haven't turned it on.  A weather radio (also called a weather band radio) must be turned on and tuned to the local weather station.   So, if you want your family to receive emergency warnings 24/7, be sure to choose a weather alert radio.
What is a NOAA Weather Alert Radio? 
Although NOAA does not manufacture weather alert radios, NOAA does allow manufacturers to use its name on qualified weather radios that receive its emergency broadcast signal.  All weather radios in the U.S. will pick up the NWR signal, but only those marked with the NOAA logo have been officially authorized by NOAA.  Weather alert radios made by Midland and Oregon Scientific meet NOAA's criteria.
Features to Look for in a Weather Alert Radio
There are many types of weather alert radios.  Most weather alert radios are very affordably priced at $50 to $75 and many models double as an AM/FM radio.  Some other unique features are listed below: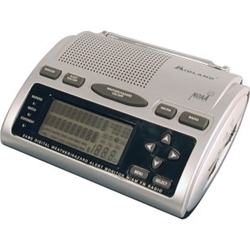 S.A.M.E (Specific Area Message Encoding) Technology – Weather alert radios with S.A.M.E. technology, like the Midland WR-300, can be programmed to receive information specific to your geographic area. This minimizes the number of "false alarms" you receive for events which might be a far away from where you live.
Public Alert Certified – In addition to weather alerts, some radios like the Oregon Scientific WR602 also monitor for public alerts and civil emergencies including Amber alerts, nuclear accidents, terrorist attacks and hazardous material spills.
Visual Alert –For people with hearing loss, Midland Radio offers a Weather Alert Radio with Strobe Light so users won't miss emergency weather alerts due to a hearing impairment or loud household noises like televisions or vacuum cleaners.

Portability – A lightweight, durable and easily transportable weather radio like the Oregon Scientific WR601N is perfect for outdoor enthusiasts and travelers, or to carry between the home and office.
Two-way Radio – For two-way communications on the GMRS spectrum, choose a multi-functional weather alert radio like the Midland XT511.
Multilingual – Some weather alert radios like the Oregon Scientific WR608 transmit alerts in French and Spanish, in addition to English.

 Power Supply Options – Most weather alert radios come with an AC adaptor and also operate on battery power (alkaline and/or rechargeable).  Midland offers two models that have a hand-powered crank handle to recharge the radio during power outages.
Get Ready!
Just like the citizens of Georgia, it's important that families everywhere be prepared for all types of natural or man-made emergencies, making a weather alert radio an important component in any family emergency plan.  To read more about how Georgia is empowering its residents to be ready for severe weather and other disasters, go to the Ready Georgia website.