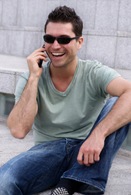 Many mobile phone users ask us what's the difference between GSM and CDMA wireless cellular service and, if given the choice, which technology should they choose for their cell phone or cellular terminal? This article provides a simple explanation of the two technologies and discusses the advantages and disadvantages of each.
GSM vs. CDMA
GSM and CDMA are two competing cellular network technologies. GSM – which stands for "Global System for Mobile Communications" – was introduced in 1987 as an international standard for mobile phones. It is now the most popular standard in the world with over five billion users worldwide in 212 countries. GSM is used exclusively in Europe and other parts of the world. CDMA – which stands for "Code Division Multiple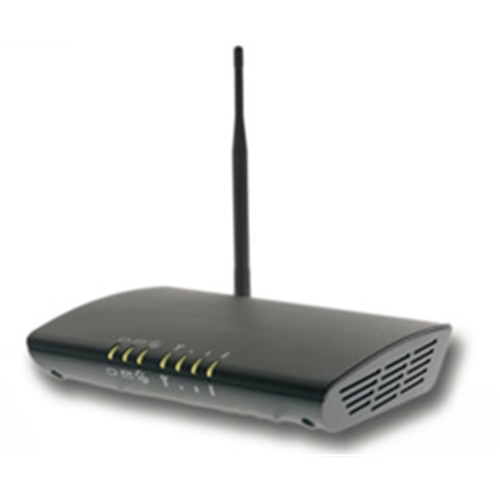 Access" — was originally a proprietary standard developed by Qualcomm but evolved into the more dominant network standard in North America and parts of Asia. There are now over 575 million CDMA users in the world.
Both technologies have introduced 3G (third generation) standards which provide fast mobile broadband access to smart phones and computer modems, and its successor 4G is under development.
Incompatible Technologies, but Both Used in the U.S.
Both GSM and CDMA technologies transmit voice and data, but in different ways, which makes them incompatible.
Therefore, you can't use a CDMA phone on a GSM network or vice versa. Both technologies are used in the U.S. by competing carriers. CDMA is used by Verizon Wireless, Sprint and some smaller networks like Metro-PCS and U.S. Cellular. GSM is used by AT&T/Cingular and T-Mobile.
The important thing to remember is that once you've select a carrier, you must use a cell phone or cellular terminal that is compatible with the network technology used by your carrier.
How to Choose?
In the U.S., there are several key factors to consider when choosing between a CDMA or GSM carrier:
Coverage – Ensuring that you will get a strong signal where you plan to use your cell phone or cellular terminal is critical. Review cell phone reception coverage maps to identify which carriers service your area. If you live in an urban area or near a major highway where there is overlapping coverage, you will likely have a choice between a CDMA and a GSM carrier. In rural areas, there is often a single carrier, so there is no decision to make.
Data Transfer Speed – If you plan to use your cell phone or cellular terminal for more than voice transmission – including surfing the web, downloading photos or transmitting video — CDMA is generally preferred because of its faster data transfer speed compared to GSM. The newer 3G networks for both GSM and CDMA carriers provide faster Internet access, but 3G coverage is still spotty outside major metro areas. Check each carrier's 3G coverage map to see what is available in your area.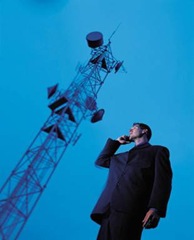 Subscriber Identity Module (SIM) cards – A SIM card is a portable memory chip that holds personal identity information, your cell number, directory, text messages and other data. SIM cards identify your phone to the carrier and are available only on GSM phones and GSM cellular terminals. Having a SIM card makes is easy to switch phones — just slip your SIM card into your new phone and you are ready to go. With a GSM cellular terminal, you can use your SIM card to have voice and data transmission billed to your cell phone account.
A CDMA equivalent to the SIM card – the R-UIM card — is currently available in parts of Asia only and remains on the horizon for the U.S. market. To upgrade a CDMA phone, the carrier must deactivate the old phone to transfer the phone number and other data to the new handset, making the old phone obsolete.
If you upgrade your cell phone frequently or want to be able to use the same phone number in multiple handsets, choose a GSM carrier. Note that there are situations when a SIM card is not portable, so check with your carrier. Some carriers sell GSM phones with "locked" SIM cards to prevent users from moving it to another phone or device. This practice is common on phones with prepaid plans or when a carrier has subsidized the cost of the phone if you agree to an extended contract.
International Travel – Are you going to Europe or another GSM-network country and want to use the cell phone you use in the States? Then you'll want a GSM phone so it will operate abroad. And here's another money saving tip — purchase a SIM card with minutes and a local phone number from the country that you are visiting and you'll be able to make calls against the card and save yourself international roaming charges from your carrier back home.
Calling Plans – Calling plans vary greatly from carrier to carrier and each offers a wide variety of rate plans, so it pays to do your homework and find the right plan for you. Factors to consider include how many users/phones/cellular terminals will be on your plan, how you will use your phone (voice only, texting, data, etc.), how many minutes you need per month, if you prefer a pay-as-you-go or a monthly contract, and the contract terms.
A Note on Cellular Terminals — If you are installing a cellular terminal in your home or business, the most economical solution is to add it to your current calling plan as another line. However, be sure to check that your carrier has coverage where the cellular terminal will be located. Oftentimes homeowners discover that their home carrier does not service the region where their vacation home is located. In those situations, you can still operate your cellular terminal economically without committing to a long term contract by installing a prepaid SIM card from a local GSM carrier.
There are some significant differences between the GSM and CDMA technologies, but most Americans can choose which is best for them since both are available in the U.S.  Take the time to find out which carriers provide cellular service in your area and select the technology, calling planand equipment that best fits your lifestyle.