What is a Cellular Terminal?
A cellular terminal is a box with an antenna that gives you instant cellular connectivity so you can hook up any device that works through a phone line and requires a dial tone, including regular telephone handsets, security systems and freeze alarms. A cellular terminal, which is also called a "fixed cellular terminal" or FCT, works anywhere there is a cell signal.
Is it Expensive?
A cellular terminal is a modest investment. The box itself starts at about $250. Activation usually costs about $10 a month by adding it to your current cell phone calling plan as another line. Just be sure to check with your carrier that they provide coverage where the cellular terminal will be located.
Ways to Use a Cellular Terminal
There are lots of ways you can use a cellular terminal in your home, vacation home, RV or boat. Here are a few of the most popular ways people are using cellular terminals for convenience and to save money.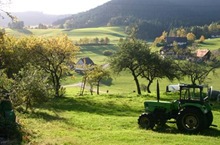 1. Where there is no landline — In remote places where there is no landline phone service, such as a vacation home located in a rural area, a cellular terminal is the perfect solution for having access to a phone connection for making calls or hooking up a security system or freeze alarm.
2. Instead of a landline – If you want to eliminate the monthly expense of landline phone service, you can replace your home's landline service with a cellular terminal and add it to your current cellular calling plan as another line. More and more vacation homeowners are doing just this so they don't have to pay for a landline phone that they use for only a few months a year.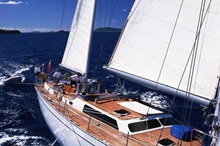 3. On your RV or boat – Add a cellular terminal to your RV or boat and have a phone connection anywhere you go as long as there is cell service! If you are traveling with pets, the cellular terminal can be used with a heat alarm or freeze alarm to remotely monitor temperature extremes. And if you are worried about theft while you're away, you can hook up a security system to it as well.
4. To reduce cost of calling your kids – Did you know that it's cheaper to call "cell phone-to-cell phone" than "landline-to-cell phone," especially when both cell phones are through the same carrier? So if your school age children or college students have their own cell phone, you can save money by calling them from your home using a cellular terminal because your carrier will recognize it as another cell phone.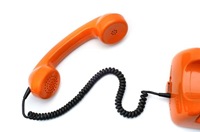 5. To make cell phone usage easier for the elderly – Many older folks want to substitute their landline service for cell service, but don't want to give up the comfort of using a regular-size telephone handset. With a cellular terminal, their "POTS" (or Plain Old Telephone System handset) plugs right in so they can continue using that favorite handset while getting all of the benefits of cellular service. A cellular terminal is also a great solution for seniors who want to use their favorite handset in a nursing home or assisted living facility.
How to Choose a Cellular Terminal
Cellular terminals are very easy to install, configure and manage. The most important considerations in choosing one are: (1) confirming that there is a cell signal where you plan to use the cellular terminal; and (2) checking that the equipment you select is compatible with the protocol used by your current cellular carrier (e.g., GSM, CDMA, etc.).