Winter's cold, damp weather makes this a great time of year to tackle those indoor DIY projects you've been putting off. Even if you only have a few hours to spend, here are five easy ways to upgrade the safety and security of your home. On a limited budget? Many of these devices cost $200 or less while providing plenty of protection and convenience.
Upgrade Your Smart Home Tech
Home automation lets you control countless functions in your home with the press of a button – from regulating the temperature and locking your doors to programming your lighting and monitoring security cameras. Designed to be the heart of your smart home, the Samsung SmartThings Hub connects wirelessly to hundreds of compatible smart devices and is compatible with both Zigbee and Z-Wave products. You can monitor, manage and secure your home using the free smartphone app, Google assistant, or Alexa. Cost: 89.99
Here are just a few of the devices you can connect to upgrade your home:
Upgrade Your Security System

Protection against intruders and burglars is a top priority for every homeowner. With the Arlo Security System, there are no cords, no wires and no worries! This 100% wireless security system comes with an Internet hub and one camera and is compatible with the Samsung SmartThings home automation system. Cost: $259.99
Arlo's Pro Wire-Free HD Camera is weatherproof and has infrared night vision, a 130-degree viewing angle and an 8X digital zoom. Consider adding a second camera to your system for comprehensive 24/7 coverage wherever you need it, indoors or out. Cost: $354 to $599.
For added safety, combining the Arlo Audio Doorbell with your Arlo security system or camera lets you see who is at your door and speak with visitors remotely from your phone or tablet. Cost: $79.99 (doorbell only)
Upgrade Your Thermostat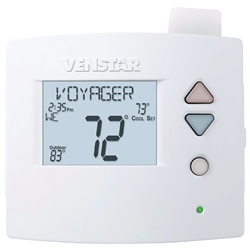 According to the U.S. Department of Energy, you can save 5% to 15% a year on your heating bill by turning your thermostat back 10° to 15° for 8 hours. Replacing your manual thermostat with a programmable thermostat that will help minimize energy consumption by lowering the heat automatically when you're at work or sleeping.
The Venstar T3700 Explorer Residential Digital Thermostat 2H/1C with WiFi or ZWave Capability can be set for seven day, single day, or five-and-two day programming. Smart home enthusiasts can choose how they want to connect: WiFi or Z-Wave. Once connected, you can tap into your thermostat from inside or outside the house to control your comfort and save money on energy use. Cost: About $100
Upgrade Your Freeze Protection
Power outages and heating system failures are the key causes of frozen pipes. A freeze alarm is one of the best ways to get advance warning and protect your home from costly damage caused by leaking or burst pipes. The popular FreezeAlarm Dialer Pro has become the gold standard in freeze protection products. It automatically calls up to three phone numbers using a landline phone connection when the temperature rises above or falls below a set-point that you determine. Cost: $119.99

The advanced TempAlarm Dialer Pro (replaces the Deluxe FreezeAlarm) features a telephone thermostat control to remotely turn up the heat or air conditioning with a phone call. Add optional sensors (purchased separately) and it will also alert you to water leaks, floods or intruders. Cost: $124.99
For homes with reliable Verizon or AT&T cellular service, the MarCELL Cellular Connected Monitoring System is one of the most affordable cellular-based freeze alarms for monitoring temperature, humidity and power.  If there's an emergency, it sends an instant phone call, text or email message to a mobile device or PC. Cost: Around $200.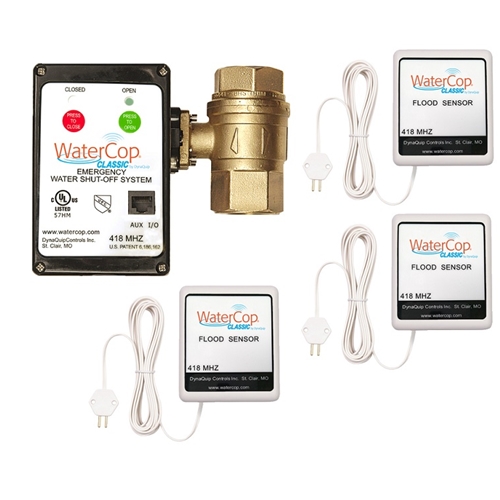 Upgrade Your Automatic Water Shutoff System
If you've ever had a water leak turn into a giant catastrophe, you've probably learned the hard way that installing an automatic water main shutoff system (aka, "whole house water shutoff valve") is one of the best ways to protect your property and valuables against water damage. The basic Watercop Classic Sergeant Kit is an affordable, all-in-one sensor-based system with a wireless radio transmitter that detects moisture and automatically closes off access from the main water supply. The system's control valve and flood sensors are designed to be used indoors in locations protected from the elements. Check with your insurance carrier to see if they offer a discount for customers who connect the WaterCop to their home security system. Cost: $538 to $835.
More Ways to Upgrade & Save
For more winter weekend DIY projects and ways to upgrade your home, check out these articles on the diycontrols.com blog:
Easy DIY Projects to Winterize Your Home
What to Consider When Choosing a Freeze Alarm  
5 Easy Home Improvement Projects for a Snowy Day