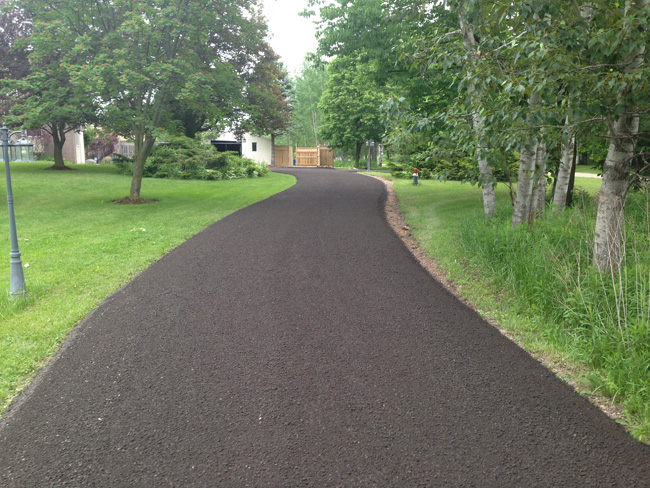 Are you a security-conscious homeowner who wants to protect your property? A parent looking to keep tabs on the young drivers in your life? Or a senior looking for a cost-effective way to deter intruders? Installing a driveway alarm is an effective and affordable way to upgrade your home security and make sure you are never surprised by unexpected visitors.
A driveway alarm, also called a driveway alert, features a monitor that sends out an alert as soon as a vehicle enters the driveway. There are countless reasons for installing a driveway alarm, but the top three are:
You want to know when deliveries or visitors arrive;
You or a family member are frequently at home alone;
Your property has multiple entrance points.
Choosing the Right Driveway Alert System
There are many driveway alert systems available to fit any budget or security need. And with todays wireless systems, installation is fast and easy! Here are some of our most popular alarms:
Dakota 4000 Series Driveway Alarm Kits
Dakota Alert makes some of our most popular driveway alarm systems and outdoor motion sensor alerts. The Dakota 4000 Driveway Motion Alert is a wireless motion sensing driveway alarm that will detect people and vehicles up to 50 feet away entering your property or driveway, sending a signal to the wireless receiver. When motion is detected, the receiver will flash an LED indicator and play your choice of one of 12 notification tunes.  It can be used in your driveway or anywhere on your property you want to monitor, including entrances and porches.
Perfect for protecting driveways, drive thru, service centers, and property entrances, the Duty Cycle Probe Alert (DCPA-4000) driveway alarm system uses a magnetic probe that senses the change in magnetic field caused by large moving metal objects like cars, trucks and heavy equipment. The vehicle probe is buried beside or beneath the driveway and the included cable attaches to the wireless transmitter, which can be mounted on a wall, pole or tree.
If you are monitoring large outdoor areas, consider the Dakota 4000 Solar Powered Wireless Infrared Break Beam Kit. This self-powered alert is activated when the beam from the infrared sensing terminals detects motion. The break beam sensor batteries are recharged through the solar panels during the day. There is no need to run wires for power, so installation can be completed in as little as a few minutes.  And its simple to set up a perimeter using multiple sensor pairs.
Ring HD Security Camera with Floodlights and Siren Alarm
The Floodlight Security Camera from Ring is ideal for monitoring movement outside the home and keeping an eye on your property from anywhere, anytime. It features two 3000K LED floodlights that illuminate the area when motion is detected. Motion also triggers the camera to begin a live stream with a notification sent to your connected iOS or Android device. The camera has a 140° field of view for a wide coverage area, and integrated two-way audio allows you to communicate with visitors.
Safety Technology Wireless Alerts
Some driveway alarms alert with a voice message, like Safety Technology's Wireless Alert Series STI-V34150 Wireless Driveway Monitor with Voice Receiver. This battery-powered monitor sends a wireless signal to your home to alert you when an unannounced vehicle enters your driveway. Movement of any large metallic object close to the driveway sensor will transmit a signal to the included voice receiver, causing the receiver to sound a programmable voice message. Safety Technology also has a solar powered model, the Wireless Alert Series STI-V34100. The sensor may be placed up to 1000 feet away from the receiver in your home.

Want to Know More About Driveway Alarms?
A driveway alarm is a simple and safe solution for protecting the first point of entry to your home or property. You can choose the type of alert you need depending on what you want to monitor, and most models are reasonably priced and easy to install. If you'ld like more information about the many ways you can use driveway alarms to secure your home, business or other property, we're here to help! Feel free to contact us with questions or concerns.