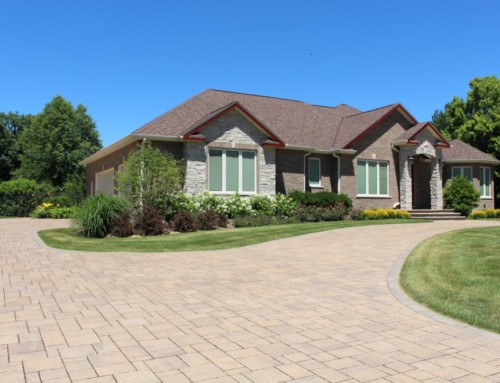 Outdoor home security sensors are an effective and inexpensive way to monitor everyday activity on your home, business or vacation property. A strategically-placed outdoor sensor will alert you when there's an unexpected visitor at your front door or a strange car pulling into your driveway. You can also use outdoor sensors to let you know that guests have arrived or your teenage driver has returned home safely.
This year, Dakota Alert – a leading manufacturer of home security products – has introduced their new 4000 series of wireless alarm and alert products. These systems include a receiver and a choice of sensors that include motion sensors, magnetic probes, break beams and universal transmitters for a wide variety of applications.
New Features and Greater Security
For years Dakota Alert has made some of our most popular driveway alarm systems and outdoor motion sensor alerts. While many of the detectors function similarly to the previous Dakota Alert 2500 series, the new product line offers up to double the range. One of the biggest changes is the newly-designed receiver, DCR-4000. Among other changes, the new receiver has 12 alert tones to choose from and has a capacity of 16 wireless sensors
The Dakota Alert 4000 series of alerts is not compatible with earlier series. However, the company is committed to continuing to provide support and service to customers who have already purchased products.
Driveway Alerts Detect Visitors and Vehicles
Installing a driveway alarm or alert is an effective and affordable way to keep your home or business safe and make sure you are never surprised by the arrival of unexpected visitors or strangers again. And with today's wireless systems, installation is fast and easy!
The new 4000 series has great features to keep you secure. The systems use the same receiver and the various transmitters can all be connected to it:
Dakota 4000 Duty Cycle Probe Alert
The Duty Cycle Probe Alert DCPA-4000 is a driveway alarm system that uses a magnetic probe that senses the change in magnetic field caused by large moving metal objects. The vehicle probe is buried beside or beneath the driveway and the included cable attaches to the wireless transmitter, which can be mounted on a wall, pole or tree.
Expand your Dakota Alert 4000 series driveway alarm or alert system by adding the DCPT-4000 Magnetic Probe Sensor with wireless transmitter. The Dakota DCR-4000 receiver for these systems will flash an LED indicator and play your choice of notification tunes when triggered. This additional sensor, which detects moving metal objects like cars, trucks and tractors, can be used to provide coverage of a second driveway or an extra wide drive or entrance, as well as to monitor equipment or even large metal trash bins. It is powered by four lithium batteries designed to last up to 12 months depending on weather and activity.

Dakota 4000 Driveway Motion Alert
The Dakota Alert DCMA-4000 is a wireless motion sensing driveway alarm with a range of up to one mile. It is ideal for your driveway as well as anywhere you want to detect motion on your property. This PIR motion sensor is outdoor rated and will detect people and vehicles up to 50 feet away entering your property or driveway, sending a wireless signal to the wireless receiver. When motion is detected, the receiver will flash an LED indicator and play your choice of one of 12 notification tunes. The Dakota DCMA-4000 is not only one of the best driveway alarm for general applications, but it also protects entrances, porches and other areas you wish to monitor.
Dakota 4000 Solar Powered Wireless Infrared Break Beam Kit
The Dakota Break Beam Kit BBA-4000 is activated when the monitored beam from the infrared sensing terminals detects motion. The break beam sensors are powered by lithium ion batteries that are recharged through the solar panels during the day, so there is no need to run wires for power. It is ideal for large outdoor applications, and multiple sensor pairs can be used to set up a perimeter.
Dakota 4000 Rubber Hose Wireless Driveway System
Looking for a reliable and easy-to-install driveway alarm? The Dakota Rubber Hose Kit DCRH-4000 has 25′ of exterior hose that you lay across your driveway. When a vehicle drives over the hose, a signal will be sent to the DCR-4000 receiver up to one mile away.
Additional Home Security
Dakota 4000 Long Range Wireless Doorbell and Universal Button Alert System
The Dakota Doorbell Kit UTDCR-4000 can be used as a doorbell button or as a door/window open sensor. When triggered, a wireless signal is sent to the wireless receiver where an LED light flashes and your choice of tones is played. With a range of up to 1 mile, this wireless system can be used in homes, schools, small businesses, and more.
More About the Dakota Alert 4000 Series
The flexible Dakota 4000 series accommodates up to 16 sensors that can be paired with a single wireless receiver. There are 12 zones in which sensors can be paired, and each group can be assigned a different tone so it is obvious which sensor has been triggered.
While these new detectors are longer range, it's important to keep in mind this is based on having direct line of sight without anything to cause interference. As with all wireless products, any obstruction such as hills, trees or walls is likely to reduce the maximum wireless range.
For more information on choosing a driveway alarm, check out our article "Why You Need a Driveway Alarm." Or shop the full line of Dakota Alert home security products in our online store, and feel free to contact us with questions or concerns. We're here to help!