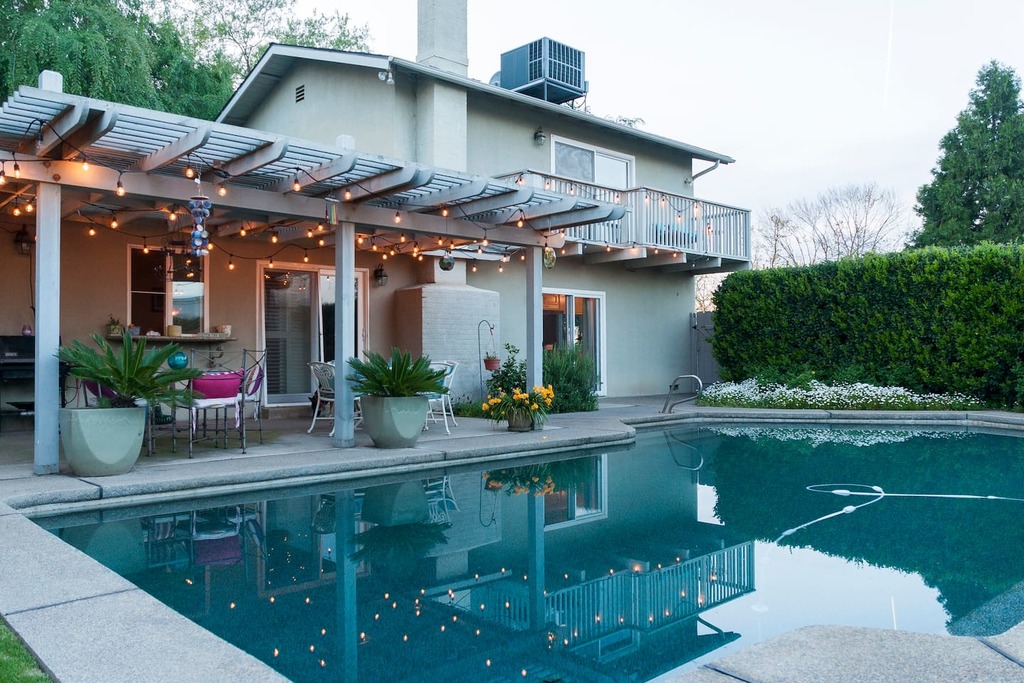 Your vacation rental host has every right to use surveillance devices to protect their property – as long as they are used in common areas and are clearly disclosed in their listing. However, despite the fact that it goes against the policies of Airbnb and other rental companies, there are hosts who place hidden, undisclosed cameras in their homes and apartments.
With so many sophisticated surveillance devices and covert cameras available today, property owners can keep an eye on almost anything and anyone from anywhere without someone being the wiser. So what is a renter to do? You can prevent surprises by arming yourself with the information you need to evaluate your rental before you book – and the tools to detect covert devices after you've checked in.
Understand the Rules Before You Book
Airbnb and other vacation sites have clear policies aimed at protecting the privacy of their guests. Airbnb considers a surveillance device anything that can capture or transmit audio, video or still images. This includes a webcam on a computer or a smartphone that's kept in the rental.

Airbnb prohibits any surveillance devices that are in or that observe private spaces such as bedrooms and bathrooms. Vrbo's policy specifically states that surveillance devices at a property must be used strictly for security purposes, and cameras can only be on the outside of the home and not where travelers would reasonably expect privacy.
If there is any type of surveillance device in or around a listing, hosts must make sure arriving guests know – whether it is actively recording or not. Companies typically require hosts to disclose all surveillance devices in their listings, making it easy for travelers to determine what they can expect before they book.
Know What to Look For
Spy cams come disguised as all kinds of common household objects, from mantel clocks and oscillating tower fans to garden rocks. This makes it easy to install a state-of-the-art camera that looks natural in almost any room or setting, and difficult to spot them unless you know what to look for.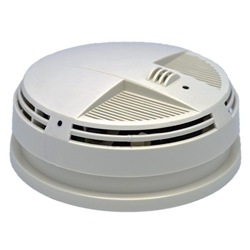 Two of the most popular "disguises" for surveillance device are bedside alarm clocks and smoke detectors. For example, the SG Home Night Vision Clock Radio Wi-Fi is a fully functional clock radio, equipped with a 1280 x 720 night vision camera and DVR. It records videos in near darkness, and Wi-Fi connectivity allows users to view footage via an app from virtually anywhere using a smartphone or tablet.
SG's Home WiFi Smoke Detector Hidden Camera is available in several models featuring side cameras, top cameras or both, so owners can record from any angle they choose. This Wi-Fi hidden camera features internet viewing and captures high definition 720 x 1280 video, even in total darkness.
How to Find a Hidden Camera
If you have concerns about covert cameras in your rental once you've arrived, the first step is to make a visual check of the property to look for any devices that may be spotted easily. However, if a host is intent on hiding a surveillance device, detecting it could be a challenge.
The SpyFinder Pro is up to the challenge. This lightweight battery-powered device uses an array of ultra-bright LED's to quickly identify and locate any surveillance camera, anywhere. To operate the SpyFinder Pro, activate the LED's by pushing the button. Point the light towards the area where a hidden device is suspected, look through the view finder and slowly scan the room. When a camera is detected, its lens will appear as a bright spot of flickering light. The SpyFinder Pro's portability makes it ideal for use in hotel rooms, gyms, locker and dressing rooms, and bathrooms.
When you need a detection device that is reliable and easy to use, the KJB Security DD802 SleuthGear Defender RF Detector & Camera Finder is a great choice. Equipped with both radio frequency detection and a camera lens finder, this handheld device is capable of finding transmitting and non-transmitting video surveillance devices. Simple to set up and operate, it can detect wireless as well as wired hidden cameras.

Surveillance Devices that Protect You and Your Family
Many surveillance devices are designed to be helpful – not harmful – and provide safety and security for you and your family both at home and while you're away. Entry alerts such as video doorbells not only allow you to see who is at the door without opening it, they provide round-the-clock entryway surveillance.
The Ring Video Doorbell 2 lets you see, hear and speak to guests from behind closed doors. With crystal-clear HD video, instant mobile alerts when motion is detected, and two-way talk, you can protect yourself from unwanted visitors and monitor your property from your smartphone, tablet and PC. Ring's motion sensors can be adjusted to the ideal setting and a quick-release rechargeable battery allows you to charge the doorbell without removing the device.
When attached to your existing hardwired doorbell, the NEST Hello Video Doorbell provides a wide array of security features. This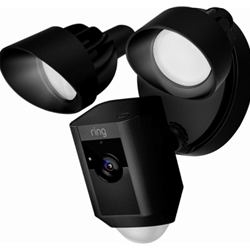 dual-band Wi-Fi device captures 1600 x 1200 resolution video and provides 24/7 front-entrance surveillance, including alerts when packages arrive, night vision, HD listen and speak, and head-to-toe viewing of visitors.
Whether hidden or in full view, outdoor surveillance devices monitor movement and help you keep an eye on your property, even when you can't be there. Ring's HD Security Camera with Floodlights and Siren Alarm features two 3000K LED floodlights to illuminate the area when motion isdetected. Motion triggers the camera to begin a live stream with a notification sent to a connected iOS or Android device. The camera has a 140° field of view for a wide coverage area, and integrated two-way audio allows communication with visitors.
Disguised as an ordinary bird feeder, the SG Xtremelife Wi-Fi Night Vision Bird Feeder DVR is actually a sophisticated outdoor surveillance camera that is perfect for monitoring activity in a backyard or garden. The camera records full 720p HD video with a wide-angle lens, providing an expansive view of the surrounding area.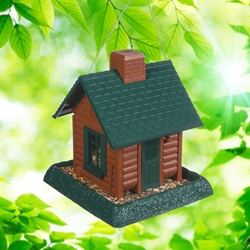 Trust Your Intuition
It is worth taking the time to get make a connection with your host before you arrive at a vacation rental. This will give you a chance to express any concerns you have about security and privacy and help give you a sense of how helpful and honest they might be. No one wants to have to worry about being spied on while on vacation, but with the knowledge of where devices might be hidden and what they might look like you can do your own reconnaissance and trust your intuition if something doesn't seem right.
Whether you are looking for ways to protect your own home or vacation property or in search of detection devices to uncover unwanted spy equipment, DIYcontrols.com has everything you need to keep tabs on almost anything, anywhere! Check out our Covert Corner for the latest in spyware and surveillance to help you keep your property and your loved ones safe and protected.