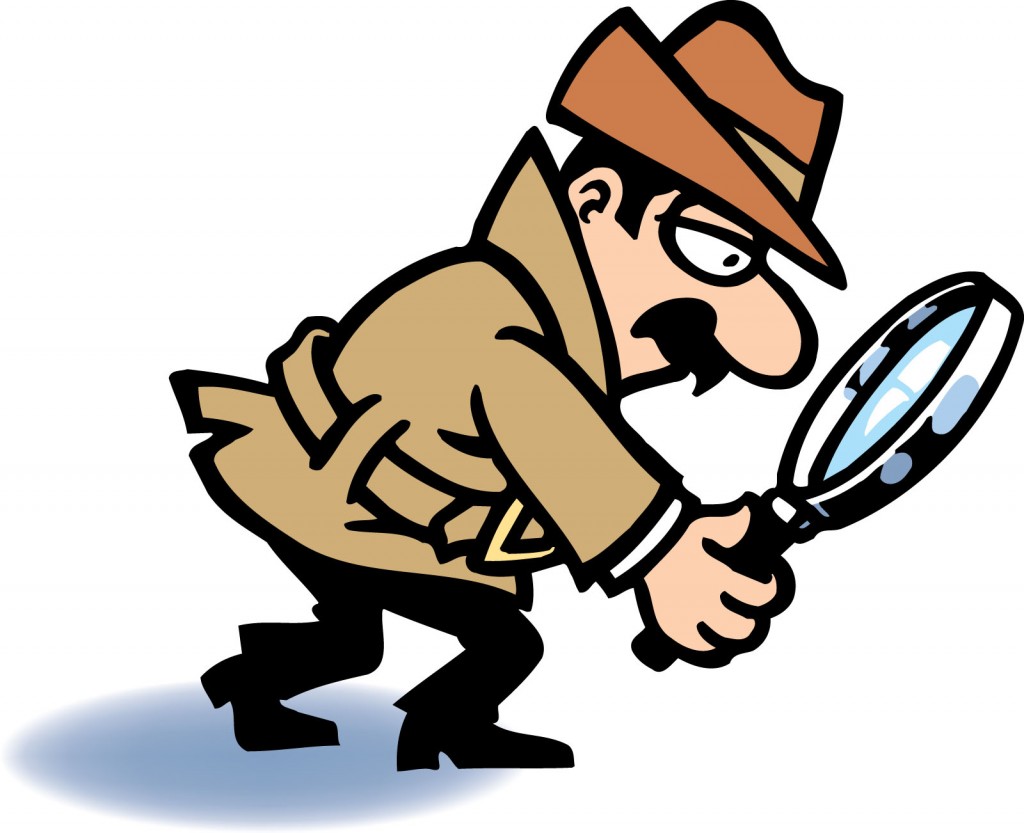 Need a hidden camera to protect your home or vacation cottage from trespassers? Interested in installing a surveillance system to protect your business? Looking for a way to monitor teens or caregivers while you're not at home? With all of the video surveillance devices and covert cameras on the market today, you can keep an eye on almost anything and anyone from anywhere.
At DIYcontrols, we're all about making it easy and affordable to keep your home and family safe and sound. That's why we're introducing The Covert Corner! With one click you'll find the latest information on the newest products and technologies in spyware and surveillance. Whether you're looking to protect yourself against unwanted intruders or want to make sure your employees are doing their jobs, you'll find everything you need in our online store.
Video Surveillance is Affordable
Home video surveillance systems are more affordable than ever and recent advancements in technology make do-it-yourself systems as multi-functional and reliable as professional installations. For under $500, you can get a complete covert video surveillance system by KJB Security, one of the leading wholesalers of professional security and surveillance products.
Surveillance Cameras are Easy to Hide
Hidden cameras come disguised as all kinds of everyday objects like digital alarm clocks, oscillating tower fans, power strips, even garden stones. So it's easy to find one that looks natural in just about any setting – indoors and out.
DIY Functionality for Easy Set Up
You don't have to be a techie to install and use hidden cameras in your home or business. They are designed for do-it-yourselfers, with a user-friendly interface that offers easily adjustable software settings and set up. Built-in recording provides high quality video capture inside of every system, and some models feature high definition.
Three Options to Choose From
With the latest advances in video surveillance technology, KJB Security offers three styles of spyware products for home and business owners to choose from: 4K DVR, Wi-Fi DVR, and Wi-Fi CVR.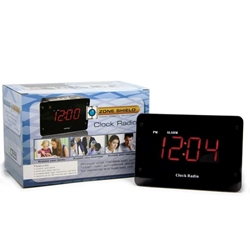 4K DVR: If you don't need to see live video, the 4k with built-in DVR uses a removable SD (secure digital) card to record activity locally. When you are ready to view the video, just remove the SD card and play back the files on your PC. High quality UHD 4K video resolution provides crystal-clear images both day and night.
SG Wi-Fi DVR: Wi-Fi connectivity allows you to watch the activity in your home or business remotely from virtually anywhere on your smartphone or tablet using the free SG Home App.
SG Wi-Fi CVR: These systems offer features similar to SG Wi-Fi DVR, except you view your recorded video from the SG Cloud App. The cloud is perfect for gathering evidence in the event of vandalism or theft, and you choose the amount of data stored when you select your paid subscription plan. The app has a Login screen for added security and can be used on multiple devices.
IR Cameras See in the Dark
If you plan to have only one hidden camera, consider making it an infrared (IR) camera that can see and record in 100% total darkness. KJB Security's Zone Shield 4K Night Vision Clock Radio DVR is a fully functional desktop radio alarm clock with hidden IR emitters that can illuminate action up to 20 feet away. Simply insert the included 32GB SD memory card, plug the clock in and it automatically begins recording. AC power keeps you recording all day long without the hassle of changing or recharging batteries.
If you are installing more than one hidden camera, include at least one IR camera where you will need night vision capability, like the bedroom or by the entrance intruders are most likely to penetrate. The SG Home Night Vision Wi-Fi Oscillating Fan is a powerful hidden camera that looks and works just like a normal fan. It records full 720p HD video even in complete darkness and you can livestream the footage on your smartphone or tablet.
Spyware for Outdoor Surveillance
Whether you want to watch over your yard or monitor the area around your business, the latest spyware offers high performance in an array of outdoor surveillance options.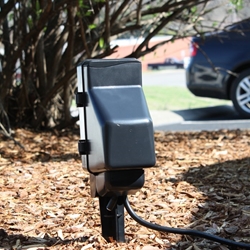 The Zone Shield Outdoor Power Strip 4K DVR or the SG Home CVR model is perfect for keeping an eye out for unwanted intruders. Just like a normal power strip, you can use it to power landscaping equipment, holiday lights or anything else that might need electricity. Designed to go unnoticed by outsiders, the Outdoor Power Strip is equipped with a hidden camera and video recording system.
Disguised as a common lawn decoration, the SG Home WiFi Landscape Stone Hidden Camera streams live video that you can access from any internet-enabled device. It's perfect for monitoring activity in your backyard or garden.
Need Help?
With so many DIY video surveillance devices and covert cameras to choose from, it's easy to find one in our online store that blends seamlessly with the surroundings in your home or office. However, choosing and installing the perfect product or system to address your specific needs can be confusing. Contact us to discuss how to protect your property, your family and your employees, today and all year long!