A freeze alarm is one of the best ways to protect your home from damage caused by frozen pipes due to a failed heating system or prolonged power outage.   What is a freeze alarm?  Simply put, it is a device that monitors the temperature inside your home and provides a warning if it dips dangerously low. There are many types of freeze alarms to choose from, with prices starting as low as under $50 for basic temperature monitoring.  For under $150, you can pick from several multi-function freeze alarms that will monitor other conditions, such as power outages, water leaks, break-ins or smoke.
Most freeze alarm models send you a phone, text or email alert, but the popular freeze warning light uses flashing red LED lights to alert neighbors or passers-by that inside temps are approaching freezing.  Follow these five easy steps to select which type of freeze alarm is best for your home.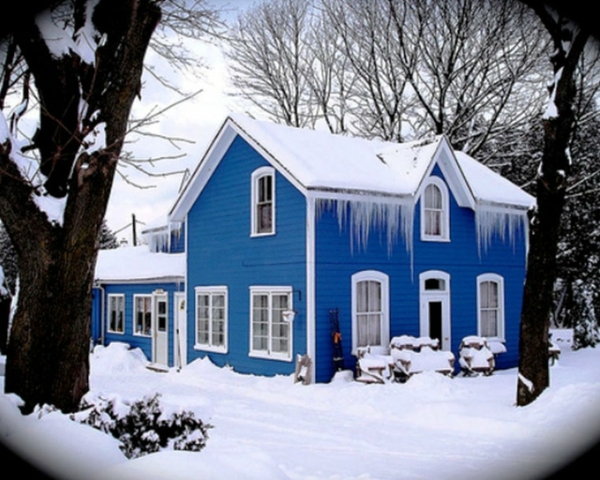 Step 1:  Choose either a "Fixed" or "Adjustable" temperature set-point model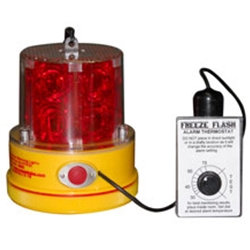 Basic freeze alarms typically have a factory-determined low temperature set point of around 45°F. If you want to be able to program the low (or high) temperature set point to your own personal setting, choose a freeze alarm with adjustable temperature set-points.
Step 2:Â  Identify the conditions you want the freeze alarm to monitor
All freeze alarms monitor for freezing temperatures in your home and send an alert when the temperature has plummeted.  Many freeze alarms can also accept optional sensors and monitor for other conditions. Figure out which of these conditions are important to you and look for freeze alarm models that monitor for those situations.  Conditions include:
Power outages
Water, floods, leaks
Intrusion by burglars or trespassers
Smoke
High temperatures / failed air conditioning system
Garage doors left open
Step 3: Â Determine how many phone numbers you want the freeze alarm to call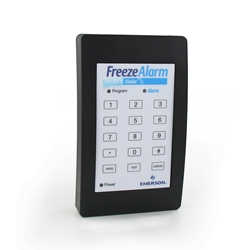 When the temperature in your house gets below the set point or one of the other emergency conditions occurs, your freeze alarm dialer will begin calling you to alert you of the situation. A basic freeze alarm, like the FreezeAlarm Dialer FA-700, will call only one phone number. More popular systems can call three or more phone numbers, increasing the chances that someone will receive and respond to the alert. The Uncle Albert's Wireless Water and Freeze Alarm, for instance, will dial up to six phone numbers of your choice.
Most freeze alarms will call indefinitely until someone picks up and a response code is entered (or the emergency condition no longer exists), but there are models like the Reliance THP201 PhoneAlert that can be programmed to stop calling after a certain amount of time or number of attempts.
Step 4:Â  How do you want to be alerted — voice message or just beeps?
Most emergencies are unexpected events, so it's important that the alarm message you get from your freeze alarm is specific and unambiguous. Very basic (and inexpensive) freeze alarms send beeps and require homeowners to memorize the conditions and corresponding number of beeps, which can be confusing if you can't recall what they mean or were awakened from a deep sleep. Fortunately, the majority of freeze alarms send pre-recorded voice messages that state specifically which alarm conditions have occurred.   More advanced models, like the popular Intermediate Freeze Alarm, even allow you to customize the alarm message and record your own voice.
Step 5:Â  Do you want to call your freeze alarm for status updates? Â How about a remote control option?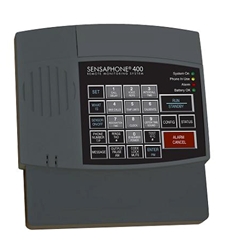 If you want to be able to call your freeze alarm for an instant update on what the current temperature is, or if the power is on, or find out the status of the back-up battery, choose an advanced model like the Sensaphone 400 Cottagesitter. This same model also has a remote control capability that allows you to review or change telephone numbers, temperature set points, security code and alert messages by phone from anywhere.  It even has a built-in microphone so you can listen in!
Summary
A freeze alarm is one of the best investments you can make to help protect your home against frozen pipe damage.  The five steps outlined in this article will help you narrow down the list of freeze alarm models that best fit your requirements.  For additional information and an overview of today's most popular freeze alarm models, including the various features and functions, take a look at this handy Freeze Alarm Comparison Chart.