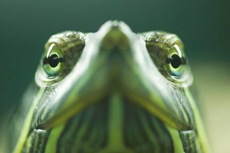 Last winter, my nephew's red-eared slider turtle "Hoppy" nearly perished when the water heater in his turtle's vivarium broke while the family was away on vacation and the water temperature in Hoppy's tank fell below 75°F.  Turtles, like other reptiles, require a warm environment to digest their food properly.   If the water and surrounding air gets too cold, the turtle will stop eating and eventually die.
At some time or another, every pet owner is forced to leave their animal home alone. It's an inevitable situation that can lead to worries about the pet's safety. Even if a pet sitter is hired to stop by daily, equipment can fail and power outages can occur unexpectedly, causing air or water temperatures to get too hot or too cold for the pet. For some animals, like the desert scorpion, a spike in the humidity level can also be a problem.
After Hoppy's brush with death, the family learned of a device called a "wireless temperature and humidity sensor"
by LaCrosse Technology that can remotely monitor the environmental conditions in the turtle's tank and send alert messages to a smart phone or computer. If the temperature in the vivarium goes outside the acceptable temperature range, the device will send an email or text message alert.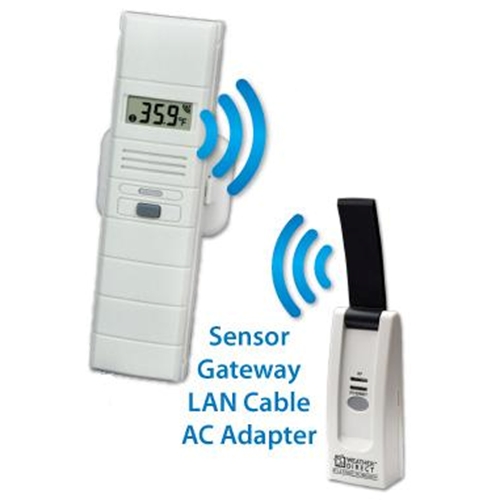 The wireless sensor measures room temperature and humidity and can accept up to 20 "wet" or "dry" probes. My nephew rigged his turtle's vivarium with three probes: a waterproof wet probe to monitor water temperature, a dry probe suspended above the water to monitor air temperature in the tank, and another dry probe to measure the temperature of the soil.
My nephew – who is a bit of a techie — enjoys the user interface that allows him to log into a special account and view all of the temperature measurements online in a spreadsheet format. It's easy to do and lets him create and download spreadsheets with all of the collected data.
The wireless temperature and humidity sensor is a great investment to ensure the safety of your pet when you are away and can be used to monitor conditions in all kinds of habitats, including aquariums, vivariums, terrariums, kennels, ponds, bird cages, sunrooms, porches, barns, and aviaries.