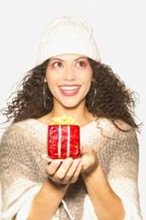 If you're looking for some original gift ideas, look no further. Here's a list of clever and useful DIY gifts that are all priced at under $100!
Gifts Under $50
Washing Machine Shutoff Hoses by FloodSafe – This is a simple, non-mechanical solution to protect against the catastrophic water damage caused by broken, brittle washing machine hoses. When the FloodSafe washing machine connector hose detects an excess flow of water, the flow of water is automatically turned off. Needs no electricity, batteries or other power source. Every washing machine owner on your list will appreciate a set of FloodSafe hoses. On sale now for $21.99.
YardGard Alarm for Gates, Windows and Doors – If you're looking for a unique gift for parents of young children, give them a YardGard Alarm so they can monitor unsupervised children or trespassers coming and going into their yard, pool area, house or potentially dangerous areas. The alarm alert sounds an extra loud 120 dB siren. Kit includes hardware for mounting on gates, doors and windows. Special holiday sale price is only $35.99.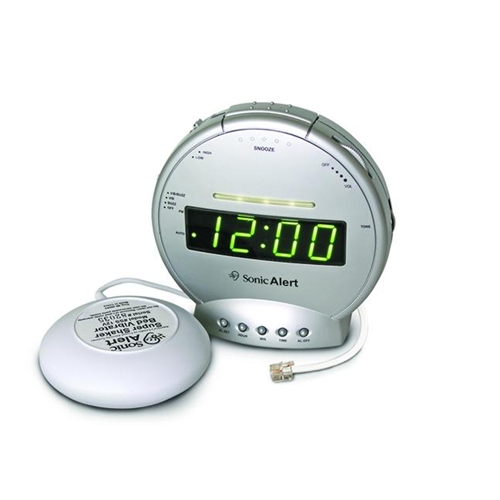 Sonic Boom Alarm Clock w/ Bed Shaker & Phone Signaler – Whether the deep sleeper on your gift list is a student or a senior, this extra loud 113 dB alarm clock will wake them up every morning! Sonic Boom alarm clock also includes a powerful vibrating bed shaker and a signaler that can be set to activate the alarm whenever the phone rings. This is also an ideal gift for the deaf or hard-of-hearing. Just $54.95.
Power Failure / Failed Circuit Alarm for Freezers and Appliances – No one likes to lose an entire freezer full of food because of a power outage or a tripped circuit breaker. This simple plug-in alarm sounds a very loud, battery-powered buzzer when a circuit is tripped or the power goes out. Features include an outlet-saving piggyback style plug and a 15- foot cord. Powered by a 9V battery and fits a standard 110V outlet. Great gift for any homeowner for $45.00.
Mail Chime Mailbox Alert – This is a great gift for seniors – Mail Chime let's them know exactly when their mail has arrived!  The moment the postman opens the mailbox, Mail Chime beeps four times and a bright red LED light glows.  Very easy to install. Works up to 450 feet away and comes with a long-lasting 12V battery. Only $49.95.
Gifts Under $75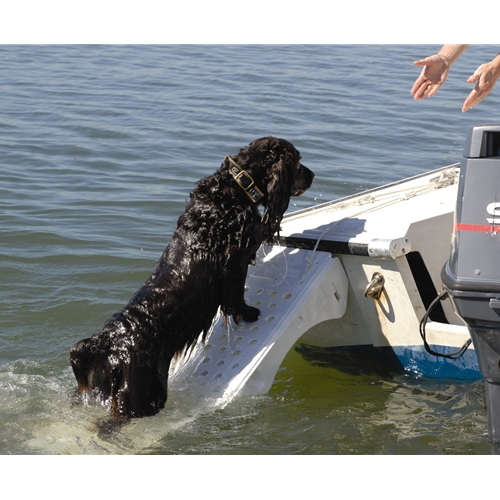 Water Safety Ramp for Pets – Animal lovers will appreciate this sturdy, UV plastic ramp designed to prevent pets and wild animals from drowning. The Skamper-Ramp mounts easily to the side of a pool, spa, dock, bulkhead or boat transom and provides pets and wild animals with an escape route out of the water. Handles animals up to 200 pounds and is easy to assemble. Safe for vinyl-lined pools. On sale now for $67.99.
"Someone's Approaching" Wireless Motion Alert System — The Chamberlain Wireless Motion Alert notifies homeowners with light and sound when people or vehicles approach their property. Up to four sensors can be placed strategically in or around the house, driveway or yard to up to 30 feet away. Adjustable sensitivity controls help prevent false alerts. Easy to install, use and maintain. Another great gift for grandparents for just $69.99.
Gifts Under $100
All-In-One Temperature / Water / Power Failure Alarm – The Homesitter is the lowest cost, multi-functional home monitoring system on the market! Protects homes from damage caused by temperature extremes, water leaks or power failures. Alerts two ways: sounds an audible alarm and calls up to three telephone numbers. Set-up takes minutes and there are no monitoring fees or installation costs! All you need is a phone line and a power outlet. Protect your loved ones for $78.00.
MiniAlarm Plus Security System w/Call-Out Alert – Everyone wants to protect their home and property. The affordable MiniAlarm motion detector system has a powerful siren to scare away intruders and alert neighbors. Also features a telephone dialer that automatically calls one phone number every 15 minutes with a voice message alert. Comes with a wireless remote control. Alkaline battery-powered. Available for $78.00.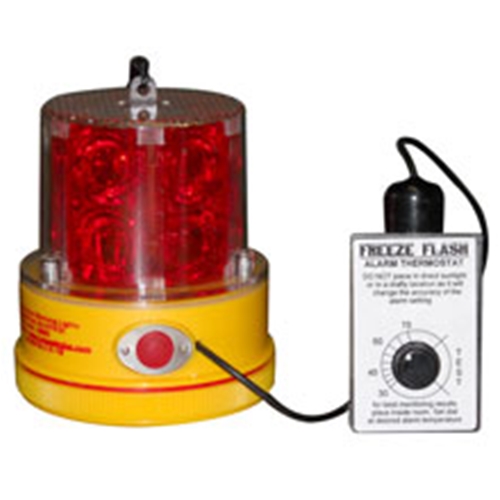 Freeze Flash Low Temperature Alert Warning Light – Here's an original gift idea for traveling homeowners that helps protect their vacant house from freezing pipes and water damage. With a battery-powered Freeze Flash Alert Warning Light in the window of their home, neighbors will be alerted by a flashing red light if the heat goes off and the inside temperature drops dangerously low. On sale now for $69.99.
Skylink Local Panic Alert System – If you know a self-sufficient senior who lives alone, here's a wonderful gift suggestion. This panic alert system gives seniors the ability to alert others in the event of a home emergency or illness when they can't get to the phone. By pressing a panic button that is worn on a wristband or neck lanyard, a loud 130dB siren will sound and alert nearby family or neighbors that help is needed. That's a lot of peace-of-mind for only $81.99.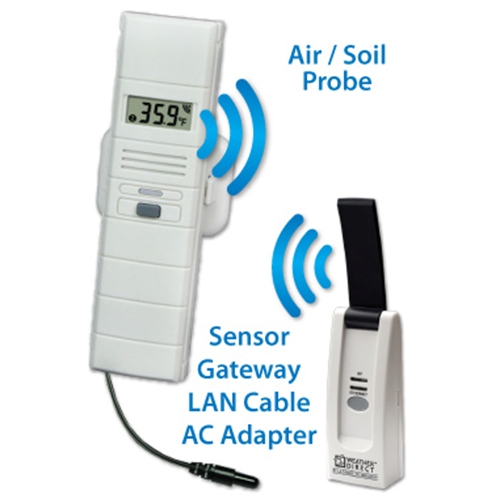 Online Temperature and Humidity Alert System – Looking for a really useful gift idea? This device monitors and protects what's important when no one is around. Can be used to monitor vacation homes, refrigerators, freezers, pet habitats, pools, spas, wine cellars, greenhouses and more. If there's a problem, the Online  Temperature and Humidity Alert System sends a text or email alarm alert. Data can be viewed through online interface. This model comes with a dry temperature probe. A very sophisticated monitoring system for only $79.95.
Skylink Wireless Security "Starter" System – This DIY wireless security system is perfect for that son or daughter who just moved into their own apartment or house. The Skylink basic kit comes with two door/window sensors, two keychain transmitters and an audio alarm with a 110 dB siren. It's easy to install, ready to use and needs no programming. It's also easy to expand by adding Skylink accessories. On sale now for $87.99