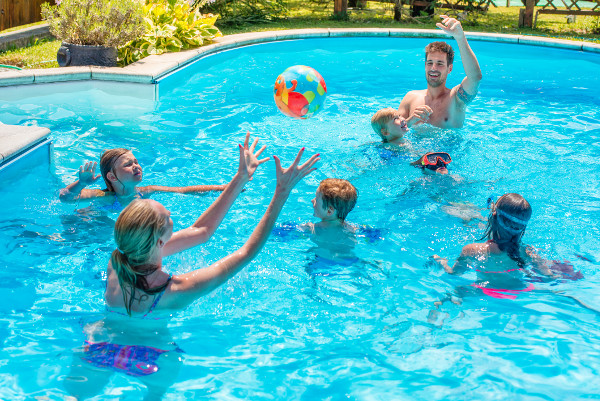 A backyard swimming pool is a wonderful place to cool off and entertain on a hot summer day. But it is also a safety risk. Drowning is the fifth leading cause of unintentional injury death for people of all ages, and the second leading cause of injury death for children ages 1 to 14 years. Having a pool safety plan with multiple layers of security is your best line of defense against accidents and drowning, providing the most protection possible for children, pets, and non-swimmers.
Many cities and states have pool safety laws,  which include requiring homeowners to have a pool fence, a pool door or gate alarm, and/or a pool alarm. Be sure to check with your local municipality to find out what is mandated in your community.
Regardless of local regulations, at DIY we urge all pool owners to install a triple layer of protection with a pool fence, gate alarm and pool alarm. Follow these three simple steps to maximize safety and peace of mind:
Step 1: Fence it In
A pool safety fence prevents unsupervised children and others from gaining access to your pool area. install a fence at least 4 feet tall that separates the pool area from the house and yard. Avoid fences that children can easily climb, and look for self-closing and self-latching gates that open away from the pool area with latches located beyond a child's reach.
A four-sided isolation fence that separates the pool area from the house and yard reduces a child's risk of drowning by 83%, compared to three-sided property-line fencing. Do-it-yourself mesh pool safety fences like the Life Saver Systems DIY Pool Fence are a type of isolation fence that are affordable and easy to install.
Step 2: Install a Pool Gate/Door Alarm
Your pool fence gate and any household doors that open to the pool area can be a weak link in preventing young children and non-swimmers from entering the water without supervision. A pool door or gate alarm adds another layer of safety by sounding a piercing siren when someone opens the door or gate leading to the pool area, giving you a chance to intervene.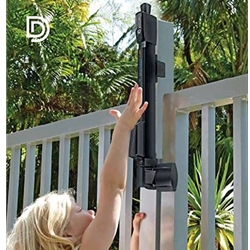 Most gate and door alarms are battery-powered and easy to install. Some models fit only gates, like the popular MagnaLatch ALERT Pool Safety Gate Latch with Alarm which is easy to install to vinyl, metal or wood gate posts. It offers dual electronic warnings: bright, flashing LED lights plus an audible alarm that sounds if your gate is opened or left unlatched.
Other models fit both gates and doors. The Pool Patrol Door / Gate Alarm with Wireless Remote Receiver can be connected to a home security system as well as sounding an alarm inside and outside.
Step 3: Add a Pool Alarm
A pool alarm is one of the best investments you can make if you have any kind of backyard swimming pool. With a pool alarm, anyone who gets past your fence and gate/door alarm will still be protected if he or she falls into the water.
Here are a few tips for choosing a pool alarm:
It's important to select an alarm designed specifically for the type of pool you have. These comparison charts for above-ground pools and in-ground pools are a great place to start.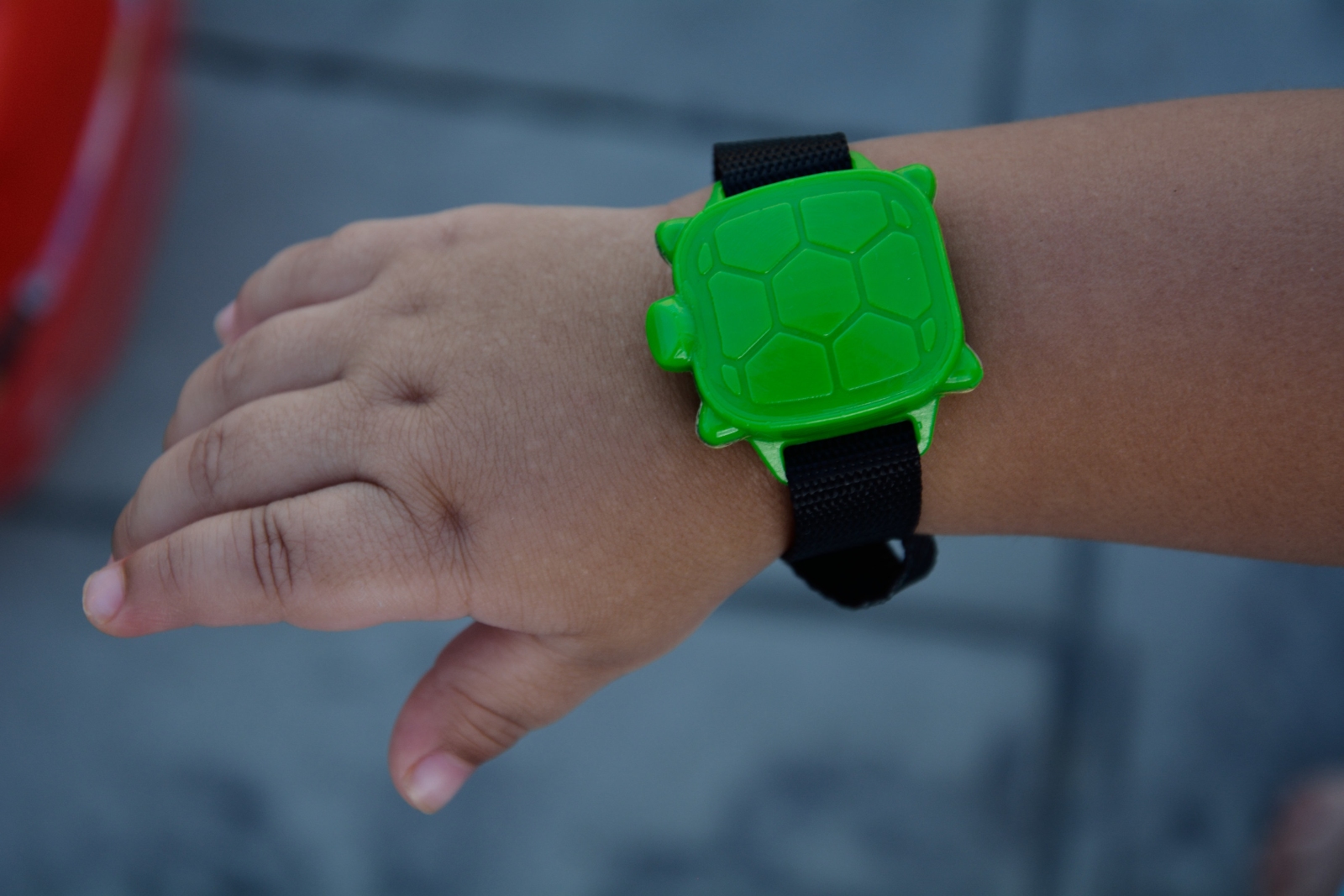 There are a variety of detection technologies used in pool alarms: surface wave detection; subsurface detection; immersion detector wristband; and infrared perimeter detection. The most advanced and effective pool alarms use a combination of technologies designed to improve the alarm's ability to sense when a person or pet is in the water and minimize false alarms caused by wind or falling objects.
An advanced immersion alarm like the PoolEye PE23 Alarm System mounts on the side of the pool and reads surface and subsurface waves, sounding when someone or something enters or falls into water. Many pool owners combine this with the Safety Turtle 2.0 Wristband Immersion Alarm to provide extra protection for kids. If a child wearing the special water-activated Safety Turtle wristband falls into the pool, a loud alarm will sound at the nearby base station. A kit that includes a Velcro strap with a Safety Turtle to attach to your pet's collar is also available.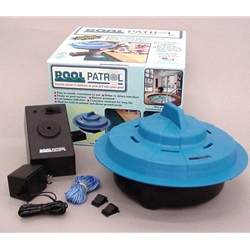 The Pool Patrol PA-30, which floats on the water's surface, is also a good choice for pet owners. It comes with a remote receiver you can set up in your home and alarms when anyone or anything heavier than 8 pounds falls into the water and makes waves.
While these are all great go-to options for creating a multi-layered pool safety plan, there are dozens of other pool safety products to choose from in a variety of price ranges. Let DIY's pool safety experts help you create a custom plan to keep you and your loved ones safe this summer.