If you are looking for some clever gift suggestions that won't break your budget, you've come to the right place.  This roundup of gift ideas are all priced less than $100.  No matter who you are shopping for — children, teens, parents, grandparents or families — there's a gift solution here to make your holiday shopping a snap!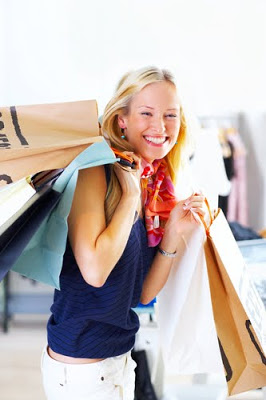 Gift Ideas Under $25
Protect Kids and Adults on the Road at Night
Wearing a super bright, flashing LED safety light is one of the best ways to be seen on the road by drivers. This powerful light has four LEDs to protect children and adults and is visible up one-half mile away. Has two light patterns – "steady on" or "fast flash." Clips to a child's backpack or bicycle or can be worn during evening walks, jogs or cycling using the elastic armband.   Two AAA alkaline batteries provide about 200 hours of light. Makes a great stocking stuffer for $16.45.
Super Bright Pup Light Helps Dogs See and Be Seen
The super bright PupLight protects dogs on and off the leash and makes them visible up to a mile away!  The illumination provided by its 3 ultra-bright LED lights lets dog and owner spot hazards up ahead.  Uses AAA or rechargeable batteries.  Adjustable collar fits all dogs, even long-haired pets. Available in four colors for $19.99.
Electricity Usage Monitor for Reducing Electric Bills
Everyone wants to reduce their electric bill, and with the Kill A Watt Electricity Usage Monitor homeowners can measure the power consumption of each appliance and figure out which appliances are actually worth keeping plugged in.  Kill A Watt can also be used to calculate electrical expenses by the day, week, month or entire year. This is a great gift for homeowners and renters for $23.99.
Linteater Prevents Fires and Reduces Energy Bills
Here's a novel gift to keep families safe from one of the most common causes of household fires  – clothes dryer vent fires.  These unexpected fires can occur when a build up of lint blocks the flow of air, resulting in excessive heat.  A LintEater Dryer Vent Cleaning System makes cleaning the vent hose quick and easy, minimizing fire risk. It also makes dryers run more efficiently, reducing monthly electric or gas bills.  On sale for $23.99.
Pair it with a LintGard Dryer Safety Monitor that indicates when the lint buildup is reaching dangerous levels. Also on sale for only $17.99.
Gifts Ideas Under $50
EZ Steps™ Dual Stretch Leash – The One-Handed Way to Walk Two Dogs at Once!
For the two-dog families on your gift buying list, we recommend the EZ Steps™ Dual Stretch Leash that allows pet owners to walk two dogs at once safely with one hand.  The 35″ long tangle-resistant leashes are made of a durable, advanced rubber technology that minimizes impact on the pet owner's neck, shoulders and arms.  EZ Steps Dual Leash is the perfect solution for keeping dogs safe, close and comfortable. Features a cushioned handle and accommodates two dogs weighing a combined 325 pounds.  $26.99.
Heated Travel Blanket for Warm, Cozy Car Rides
This cozy fleece electric blanket plugs into a vehicle's 12-volt plug and keeps anybody warm and toasty without having to crank up the car heater.  It's also a great way to keep babies or seniors warm when someone else opens a window or turns the air conditioner up too high. Use the Comfy Cruise Travel Blanket in your car, truck, minivan, RV or boat.  Has a generous 7-foot power cord and measures 42″ x 58."  On sale now for only $32.00.
Super Loud Water Alarm to Protect Homes, Apartments and Condos
What good is a water alarm if no one hears it?  The 130 dB Water Screamer is the loudest water alarm on the market, so it's the perfect gift for seniors, people with hearing loss or any household.  Water Screamer is also a good solution for protecting unoccupied apartments or condos where nearby neighbors will hear the siren and respond.  Installation is simple.  Just place Water Screamer where leaks are likely to occur — near water heaters, appliances, in basements and attics.  When water is detected, Water Screamer will siren for up to 72 hours.  Pick up a few for last minute gifts for $42.95 each.
On-the-Go Smartphone Charger Holds Power for a Year+
The PowerNow Buddy is the most reliable portable smartphone battery charger you can buy. Using a patented feature called 'SmartJack,' PowerNow holds 97% of its charge after one year compared to only three months for competitive chargers. Great for recharging iPhone or Android smartphones when there's no other power source available. The 2400 mAh lithium-ion rechargeable battery charges a smartphone in under three hours.  Also has an LED flashlight that can be used as an emergency beacon. Recharges via USB/AC adapter in six hours. Comes in 4 colors for $39.95.
Gift Ideas Under $75



Amplified Telephone with Photo Speed Dial Buttons
The Clarity Photo Phone P300 makes it even easier for users to dial by providing nine speed dial buttons that can be customized with photos of family and friends. The P300 amplified corded phone makes sounds louder but also clearer and easier to understand. With up to 26 decibels of amplification and programmable photo memory buttons, the P300 is an ideal solution for those with mild-to-moderate hearing loss or low vision. Makes a great gift for seniors. Priced at $54.95.
Wireless Motion Alert – An Affordable First Line of Defense
The Chamberlain Wireless Motion Alert System is the perfect "first line of defense" for homes and job sites without a security system. Using advanced wireless technology, this device alerts when a person or vehicle approaches a yard, driveway, entrance or job site. Makes a great gift because it has so many uses — receive notifications when guests, deliveries or customers arrive; get alerts of unexpected visitors or trespassers; protect seniors who live alone; supervise children playing on the driveway; protect cars, boats or RVs parked on the driveway; or for surveillance of commercial properties. Affordably priced at $69.99.
Gift Ideas Under $100
Simple-to-Install Alarm that Protects Against Freeze and Water Damage
Frozen pipes, leaks and flooding spell disaster for homes everywhere, especially vacant vacation houses and homes in cold northern states.  Give someone peace-of-mind with a Reliance Controls PhoneAlert that automatically calls up to three phone numbers if there's a power outage, freezing conditions or flood at their home, cottage or business.  Installs in minutes and needs no special wiring. Only $82.99.
Adjust Temperature Without Getting Up
No one likes having to get up off of the couch or out of bed to adjust the thermostat, especially seniors or anyone with a disability. Give them a Venstar Thermostat with an Infrared Remote Control and make it easy for them to adjust the heat or A/C from wherever they are. The portable handheld wireless remote is easy to carry from room to room, so grandma and grandpa can turn the heat up or down from the comfort of their sofa or bed. $87.48.
Watch Baby Live from a Smartphone
All parents will love having the ability to peek in on their little one from anywhere at anytime, especially when they're at work or away for a long stretch of time. With a Diamond PlugnView Remote Baby Monitor, parents can watch live video of baby over the Internet on their iPhone, Android smartphone or tablet.  This monitor is easy to setup and use and has built-in night vision that allows viewing in the dark up to 16 feet away. Only $99.99.
Reminder Rosie – The Hands-Free Reminder Clock
This voice-controlled "reminder" clock provides seniors with an easy way to remember medications, appointments, bill payments, tasks, etc. — without having to touch any buttons! Reminder messages are recorded in the user's own voice.  Reminder Rosie plugs into a wall outlet for power, but backup batteries retain the clock time and alarm settings during power outages. The clock is easy to read with large LED numbers and an extra loud alarm. $99.99.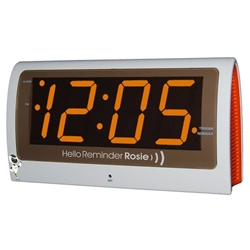 For More Gift Suggestions
If you don't find what you're looking for in this gift roundup, check out the diycontrols.com store for more useful gift ideas or take a look at these holiday articles: "Get Your Shopping Started with These Unique Gift Ideas" and "Really Cool Gifts with a Purpose!"
And if you have any questions, call us at 1-800-487-1363 or send an email to support@diycontrols.com.