Choosing a really unique gift can be difficult and time consuming, especially when the holidays are approaching quickly and the clock is ticking.  That's why we're here to kickstart your holiday shopping with this list of unique gift ideas.  We looked for items that will make interesting and exciting gifts and then picked the ones that we think people will definitely take out of the box and use.  And we made it easy for you to browse by organizing everything into categories.  So keep reading and have a great shopping experience!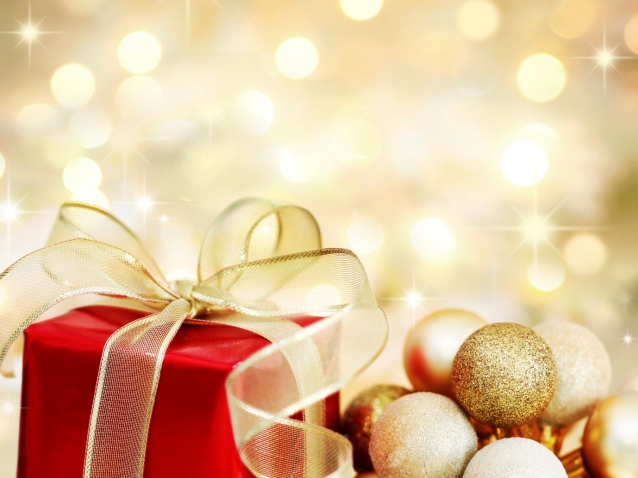 Safety Gifts for Little Ones
Watch Baby Live from a Smartphone on this Video Baby Monitor
All parents will love having the ability to peek in on their little one from anywhere at anytime, especially when they're at work or away for a long stretch of time. With a Diamond PlugnView Remote Baby Monitor, parents can watch live video of baby over the Internet on their iPhone, Android smartphone or tablet.  This monitor is easy to setup and use and has built-in night vision that allows viewing in the dark up to 16 feet away. Only $99.
Safety Turtle Pool Alarm
Families love the Safety Turtle water immersion system for protecting young children around open water.  The alarm activates when a child wearing a Safety Turtle wristband falls into a pool, spa or other fresh water. Safety Turtle can also be used to protect pets.  The basic system starts at around $145.
Handy Gifts for Young Drivers
Garage Parking Made Easy, Even for Beginners
Are there teen drivers on your shopping list who need a little help parking in the garage?  This clever invention helps guide them into the garage and creates a flashy light show when they park correctly!  The Park Right Ball-on-a-String attaches easily to the garage ceiling and comes complete with an eyehook, 8-foot line, and 3 replaceable batteries.  Add a set of Park Right bumper guards to protect car and walls. Each sells for under $20.
Portable Jump Starter Works Without Another Vehicle
Don't let young drivers get stranded with a dead car battery. With a Stanley 300 Amp Jump Starter, they can quickly and safely jumpstart their car without involving another vehicle. It provides 300 Amps of instant starting power and features reverse polarity alarms to warn against improper connections to battery terminals. Also has an ultra bright LED emergency light to increase visibility. This must-have safety item sells for about $60.
Original Gifts for Mom
Swim or Exercise to Music With 3-in-1 Pedometer / Lap Counter / MP3 Player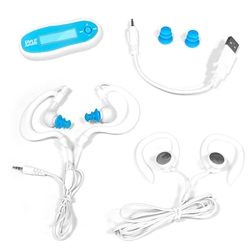 Moms who like to walk, run or swim will enjoy exercising even more when they're wearing the Pyle Waterproof Pedometer & Lap Counter & MP3 Player.   This innovative 3-in-1 device lets her listen to her personal tunes on land or in the water.  It functions as a pedometer to calculate distance and count steps and calories; a swim lap counter to calculate laps and distance in the pool; and an MP3 player. It's the ultimate workout accessory and sells for about $60.
A Watchdog She Won't Have to Walk or Feed
The sound of a barking dog is an effective way to scare away potential intruders, but owning a dog may not be practical (or desirable) for your mom.  If that's the case, give her Rex II, the watchdog that never needs walking or feeding but is always on duty guarding and protecting.  Rex II "sees" through thick doors, walls and glass and begins barking when there's movement.  He can also sound a siren or a greeting. He's the perfect companion and watchdog. Priced around $80.
Unconventional Gifts to Impress Dad
Finally, a Programmable Thermostat that's Intuitive!
For years we've been told to install a programmable thermostat to save on energy, but most models were frustratingly difficult to use! If that's been your father's experience, he'll be happy to receive a Venstar ColorTouch® thermostat with built-in WiFi, the advanced program-it-yourself thermostat that's lets him control temperature remotely from his smartphone.  The ColorTouch is both attractive and easy to use.  Less than $170.
iTrail GPS Tracker Records and Plots Hikes and Climbs
Do you know a dad who likes to hit the trails? Get him an iTrail GPS Data Logger to carry in his pocket and he'll be able to track his exact speed, location and time.  After his hike, he can plug the iTrail into his PC and download the day's data. He can also plot his route on a Google Earth map and export the data in a variety of formats for viewing or printing. Water-resistant. Comes with a magnetic case for use in a car and sells for around $190.
Useful Gifts for Independent Seniors
Amplified Phone Makes Talking on the Telephone More Enjoyable
Amplified phones make it easier for people with hearing loss to enjoy loud, clear telephone conversations.  The Amplicom PowerTel 7 Series corded phone has all of the features seniors need in a telephone: big easy-to-read buttons, extra loud ringer, built-in answering machine, adjustable illuminated display, speakerphone, caller ID and more.  Priced at $100. Add extra cordless amplified handsets to place in other rooms and a wristshaker speakerphone so they'll never miss a call, even outside.
Weather Watching (and Worrying!) – A Favorite Pastime for Seniors
Seniors are notorious weather watchers! Give your senior a little peace-of-mind by getting them a weather alert radio so they'll have official, up-to-the-minute information on severe weather, local hazards and other national and local emergencies.  A good choice is the Oregon Scientific WR601N Weather Radio. It can be used as portable or on a desktop to monitor updates from NOAA and the National Weather Service. This is a gift they'll really use for under $50.
Fun Gifts for Pet Families
Pet Video Cam Lets You Share Their Adventures
Pet families will enjoy this unique, high-tech gift that let's them see the world through the eyes of their pet.  The EYENIMAL Pet Video Cam is a miniature video camera that attaches to a pet's collar and films up to two-and-a-half hours of sound and video that you watch on your computer.  Around $75. For cats, there's the EYENIMAL Cat Video Cam with night vision that's specially designed for cats and smaller animals.  Priced around $100.
Hands-On Gifts for DIYers
Easy and Safe Do-it-Yourself Chimney Cleaner Set
For the DIYers on your list who love to tackle new challenges, there is the Sooteater Rotary Chimney Cleaning System that makes chimney cleaning safer and easier for homeowners to do themselves with professional results. Sooteater's spinning chimney whip connects easily to any power drill for removing dangerous soot and creosote buildup. Cleaning is done from inside the house without using any ladders. A truly unique gift for less than $50.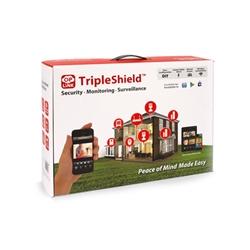 Plug-and-Play Wireless Security System in a Box
Here's a wireless security system that sends email alerts to a smartphone or computer if there's an intruder, in addition to sounding a siren. The Oplink Security TripleShield Wireless System works in any home with a 24/7 Internet connection and installs in literally minutes. For under $300 you get a complete system that includes a processing unit, 2 door/window sensors, 2 IP video surveillance cameras, motion sensor, emergency siren and 2 key fob remotes. Expand by adding optional sensors.
Need More Gift Ideas?
For more novel gift ideas, check out the diycontrols.com store.  We have an extensive line of interesting and useful devices designed to make everyone's life easier and safer, including DIY security systems, pool safety equipment, freeze and heat alarms, nanny cams and vacation home monitoring systems.  And if you have any product or technical questions, call us at 1-800-487-1363 or send an email to support@diycontrols.com.