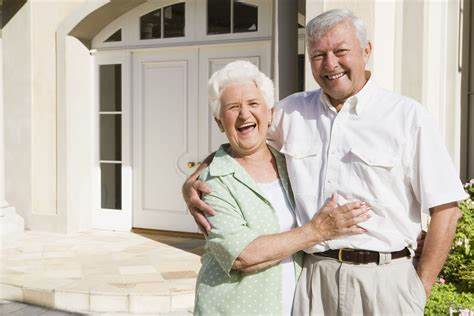 One of the best ways for seniors, individuals with disabilities and those recovering from illness or injury to stay independent is to have the tools that help make daily life easier and safer. Seniors in particular often face lifestyle and security issues as they age, such as diminished hearing or vision, difficulty with balance, or chronic health issues that require constant monitoring.
By offering affordable solutions to four of the most common issues encountered in and around the home, these products will help make routine activities safer and more enjoyable for your senior and provide peace of mind for loved ones. Plus many of these items can make life easier for everyone in your household!
Issue #1: Hearing Loss
Everyday activities like talking on the telephone, watching TV or participating in dinnertime conversation can be a challenge for seniors with hearing loss. A listening device such as a personal amplifier, TV listening system or amplified phone can be a game changer for improving your ability to hear and comprehend voices, sounds and music.
Amplified Phones
A wide selection of amplified phones with a variety of features are available for the hearing impaired. The PowerTel 7 Series Amplified Corded Telephone is a corded speakerphone with a built-in answering machine that can be expanded with cordless handsets. Enjoy clear, hands-free conversations with features including large buttons and LCD display with 10 contrast settings, an extra-loud ringer and visual ring signalers, talk-back buttons and caller ID announce on the cordless handsets.
Looking for a totally wireless option? The Clarity XLC7BT Amplified Bluetooth Phone amplifies both your landline and cell phone calls, ensuring that every conversation has the same high-quality sound. This system can also be expanded by placing multiple handsets in convenient locations throughout the house.
TV Listening
A TV listening system is great for any shared household! It lets those with hearing loss listen to their favorite shows, movies or music at any volume without disturbing others. DIYcontrols offers a variety of comfortable, lightweight headset styles, such as Sennheiser's RS 5000 TV Amplifying System. This elegantly designed smart listening device uses cutting-edge digital wireless technology that lets you choose between three different hearing profiles to customize your TV sound experience. Each base can support up to four headset receivers.
For crystal clear sound delivered directly to your ears without the discomfort of headphones, we suggest the Audio Fox TV Listening Speakers. Simply connect the system to your TV, stereo system or other multimedia equipment, place each wireless speaker over the back of your chair, bed or couch, and adjust the volume as needed.
Personal Amplifiers
For seniors with a mild hearing impairment, a portable personal sound amplifier can be a helpful alternative to wearing a hearing aid. The Williams Sound Pocketalker Ultra Personal Sound Amplifier amplifies sounds close to the listener while reducing background noise, making it easier to hear in noisy situations. It has a lightweight, ergonomic design and fingertip adjustable volume control that allows you to quickly adjust to your listening environment. The Pocketalker Pro offers the same sound quality but with added features, including an internal tone control that can be adjusted by your audiologist to match your hearing ability. It comes with a choice of earphones or headsets and an optional rechargeable battery kit.
Issue #2: Medical Emergencies
By nature, emergencies are unpredictable. You might suddenly feel dizzy while playing with your dog in the park or experience unexpected symptoms related to a chronic health issue. Medical alert systems are designed to give self-sufficient seniors fast access to emergency assistance if an unexpected health event prevents them from getting to a phone.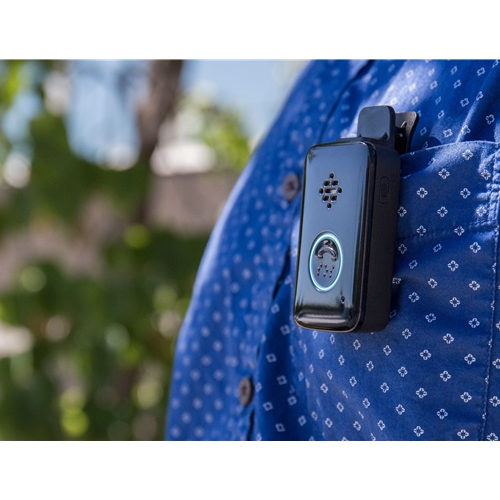 The Freedomalert Personal Emergency Response System provides a reliable way to summon the help you need. The first personal security product to allow two-way communication through its wireless pendant, the system can be preprogrammed to dial up to four numbers of family, friends or neighbors and will call 911 if there is no answer. Freedomalert works on any standard landline phone with touch-tone capability and 911 service and requires no monthly fees.
The Belle LTE Personal Alert System from ResponseNow Medical Alert Systems is ideal for today's active seniors. This cellular-based monitored alert system works anywhere in the U.S. on 4G Verizon LTE or 3G ATT, providing protection and safety at home and on the go. The lightweight, waterproof Belle pendant features a large call button and lasts for up to 30 days on single charge. Professional ResponseNow operators are ready to provide assistance 24/7/365 and will speak with you directly through the pendant. You can choose from monthly, quarterly or annual monitoring plans and there are no activation or equipment fees. There is also a landline option for seniors who spend the majority of their time in and around their home.
Issue #3: Falls
Older people tend to be less steady on their feet, making them vulnerable to trips and falls. According to the CDC, falls are the leading cause of fatal and nonfatal injuries among adults. You can help prevent dangerous falls at home by enhancing lighting, removing throw rugs and other obstacles from the floor, or adding grab bars in tubs and showers.
If you live on your own, consider investing in an alert device such as the Belle+ Medical Alert System, which comes with a built-in GPS and automatic fall detection. Dedicated operators can send a friend or family member to help or contact emergency responders if the situation is urgent.
Adding smart home devices and other living aids can also improve senior safety by eliminating the need to get up and adjust the lights or temperature. For example, the Venstar Programmable Thermostat with IR Remote Control allows you to change the temperature manually from your sofa, bed or wheelchair. This is a great convenience item in any home – just aim the tiny handheld remote control at the thermostat to turn on the heat, turn up the air conditioning or turn off the system.
Issue #4: Medication Errors

Many seniors have chronic health issues that require medication, which sometimes involves taking multiple pills at various times of day. An automatic pill dispenser like the Med-Q White Digital Pill Box Organizer is a great way to make sure you or your loved one is taking the right meds at the right time. Simply program the Med-Q with the medication time and it will flash the corresponding day slot with a bright red light. It also sounds an alarm that increases in volume to ensure you never miss a dose. Features include 14 removable compartments, oversized buttons, a large digital display and braille marking.
Whether you are holiday shopping for your parent or grandparent or a senior looking to make life a little easier, DIYcontrols.com carries an array of unique independent living aids that will make any home safer and more comfortable. Shop our online store or contact one of our experts for advice on the best products to suit your lifestyle.