Gamers and music fans are discovering all of the great the benefits of wearing wireless TV headphones — better sound clarity, privacy and being able to crank up the volume without disturbing others — when playing their favorite video games or listening to music on an iPod or radio.  Interestingly, these are the same reasons people with hearing loss use them too for watching TV!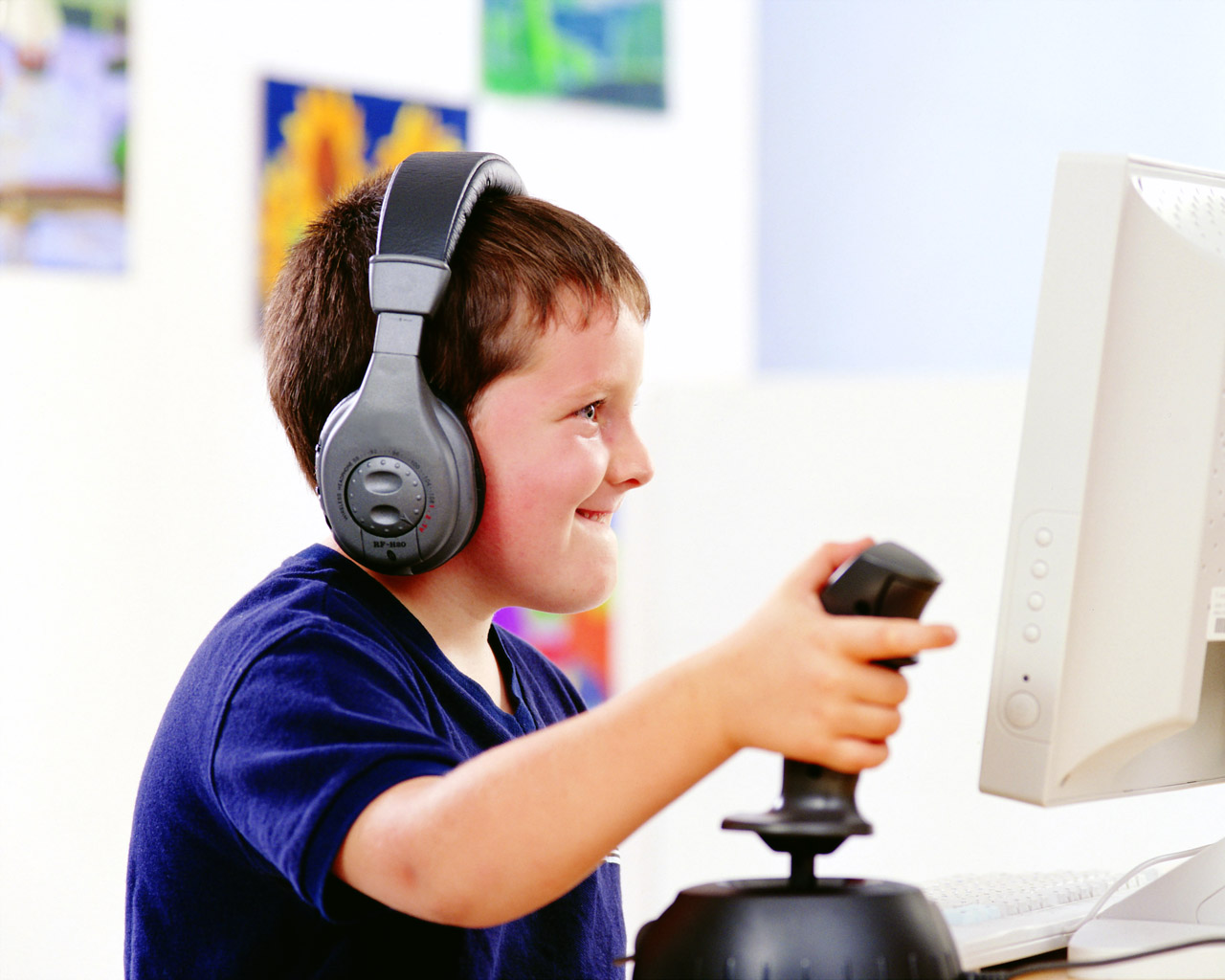 Although wireless TV headphones were originally designed to make television viewing more enjoyable for the hearing impaired, newer models can also be used with radios and other audio devices, which is why more and more people without hearing problems are buying them. With so many makes and models available today, choosing a wireless TV headphone system can be confusing. This article will help to make your purchasing decision a little easier.
What is a Wireless TV Headphone?
A wireless TV headphone is an amplified listening device that allows users to adjust the volume, tone and balance of their TV to their personal comfort level.  The basic system has a small transmitter that attaches to the television and a wireless headset receiver. The transmitter receives an audio signal from the TV and sends it to the headset receiver via an IR (infrared) or RF (radio frequency) signal.
Most wireless TV headphones can also be used with other audio devices – such as music players, radios and video game consoles – and many systems can be used by two or more people at the same time.  The volume and tone of each headset adjusts independently.   Some systems, like the TV Ears 5.0 Dual Digital, come with two headsets.  Most systems also allow the TV to be set to "mute" so the user can watch and listen comfortably without bothering anyone else in the household.
IR vs. RF Transmission Technology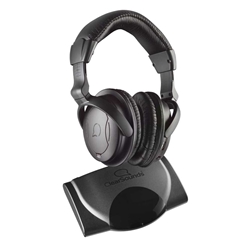 Both IR (infrared) or RF (radio frequency) transmission technologies are capable of transmitting high-quality audio, but there are key differences.
An IR signal is "line of sight," which means that the user must be positioned directly in line with the transmitter with nothing in the way.  IR signals typically transmit up to 40 feet and have low levels of interference.
In comparison, an RF signal can transmit through walls or obstructions for longer distances (around 300 feet) but are more likely to suffer from interference.
Shopping Tip:  When choosing a wireless TV headphone, consider how you will use the system when selecting which transmission technology is best for you.  Pick IR if you plan to sit in the same room as your TV or music player and want minimal interference from other wireless devices, like cordless phones.  If you want to be able to move around while listening, you are better off with an RF system.
Headset Styles – Users without Hearing Aids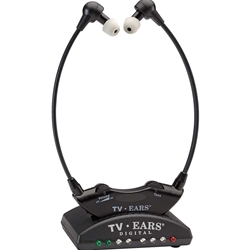 There are two basic types of headset receivers for users without hearing aids.  Both types have an onboard volume control so users can adjust sound levels conveniently and are designed for hours of comfortable wearing.
Under-the-chin, "wishbone-shaped" headsets with soft tips that fit into the ear
Over-the-ear headphones with soft, padded cushions
Most wireless TV headphone systems are designed with lightweight, under-the-chin headsets because they can direct sound right into the ear canal for clearer audio.  Another useful feature of under-the-chin style headsets — like those made by TV Ears, Sennheiser and Unisar – is that the transmitter base doubles as a recharging station when the headset is not being used.
Shopping Tip:  If you are sensitive to having something in your ear, you may prefer the slightly bulkier over-the-ear headphones like those models offered by ClearSounds or Able Planet.
Headset Styles — Users with Hearing Aids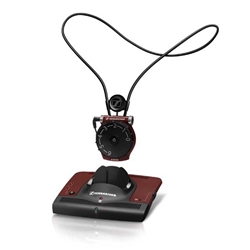 Users with hearing aids can get the same high quality sound using an induction loop style listening system.  The loop is worn around the neck, like a necklace.  By switching the hearing aid to the telecoil or "T setting," users can listen through their hearing aid. With the Sennheiser induction loop system, the user can also connect induction couplers or headphones to the lightweight clip-on receiver.
Other Options in Wireless TV Headphones
In addition to the basic components of a wireless TV headphone system (the transmitter and one or more headset receivers), these listening systems have other interesting features: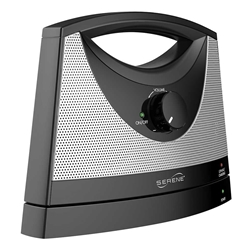 ► TV Talker FM – Made by Williams Sound, the TV Talker Flex TV Amplifier System uses FM technology and allows users to leave the room while they're listening to their TV or other audio device.
► Wireless TV Speaker – Made by TV Ears and Serene Innovations, these portable wireless TV listening speakers provide up to 90dB amplification that makes TV dialogue easier to understand and more enjoyable for the entire family.
► Personal Amplifier – With its separately switchable microphone amplification, the receiver of the Sennheiser Set 900 system picks up and amplifies surrounding noise, so wearers can hear ambient sounds such as the phone ringing while watching TV.
Summary
The key benefits of a wireless TV headphone system — improved sound clarity, privacy and individual volume control and listening — are a boon to the hearing impaired as well as people with normal hearing.  And since most systems can be used with radios, video game consoles and music players, their popularity is growing fast amongst gamers and music fans.  If you're shopping for a wireless TV headphone system, consider:  where it will be used and the transmission range you need; headset style comfort; battery life and charging convenience; and how many users there are in your household.