A backyard swimming pool is a wonderful amenity on a hot day but it can also be a safety risk, especially when you're not around to monitor it.  Curious toddlers, pets, neighborhood children or other trespassers who get past your fence and into the pool area are in danger of drowning.  If you've wished that there were a way to see your backyard pool when you're away from home, the new Pool WatchDog™ Swimming Pool Safety Camera™ is the answer.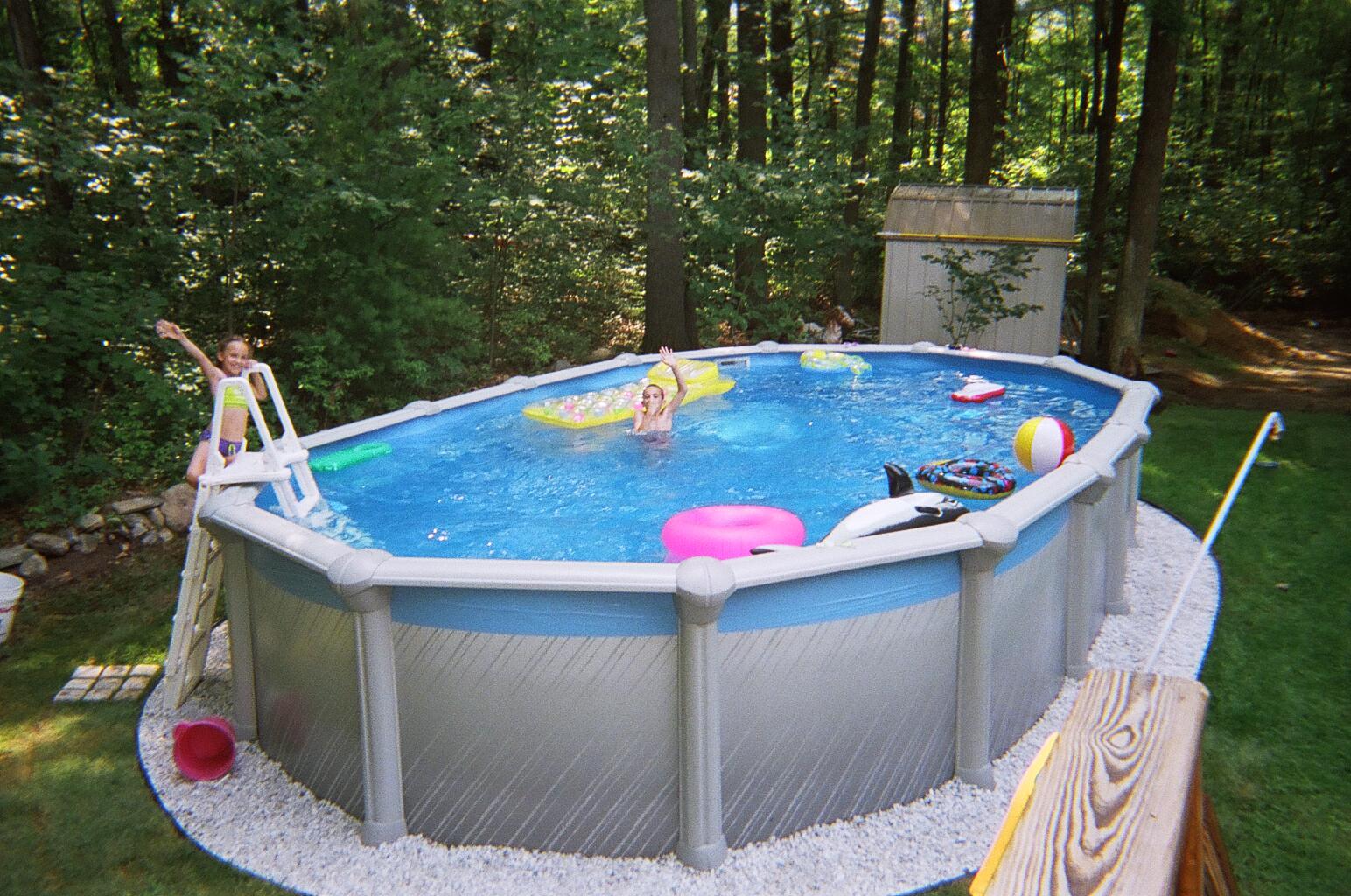 What is Pool WatchDog?
The Pool WatchDog Swimming Pool Safety Camera is an outdoor surveillance camera that sends an email or text message alert to your mobile device to let you know if someone enters the pool area (above-ground or in-ground) or is trying to remove the pool cover.
Using your smartphone, tablet or computer, Pool WatchDog also lets you observe the activity around your pool via streaming live video so you can see who is near the pool, what they are doing, and determine the best course of action.
Do I need any special wiring or equipment to hook up Pool Watchdog?
Nope.  The Pool WatchDog Swimming Pool Safety Camera installs in just 5 minutes!  It is what we call a "plug and play" IP camera that communicates with your existing Internet router via WiFi.  (It can also be hard wired to the router.)
The Pool WatchDog App is easily downloaded from the iPhone App Store or Google Play.  Point your phone at the QR/BAR code on the side of the Pool WatchDog camera and the camera will program itself — it's that easy!  You don't need a computer and there is no monthly service fee.  (For details on installation, watch this video.)
I already have a pool alarm.  Why do I need a Pool WatchDog™?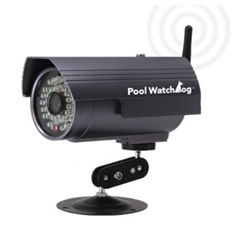 Pool alarms and pool gate alarms are very good layers of protection to let you know that there is a potentially dangerous situation at your pool – but you have to be NEARBY to HEAR the alarm for them to be effective.
With the Pool WatchDog Swimming Pool Safety Camera, you receive email or text message alerts ANYWHERE you are – at work, in the office, on vacation or even in the house out of earshot.  Using your smartphone or PC, you can then look at the live video and decide what action needs to be taken.
We recommend using Pool WatchDog in conjunction with a pool alarm and pool gate alarm to add yet another important layer of protection around your pool.
Summary
Having a backyard swimming pool can be fun for the entire family, but it's also a big liability.  Drowning is the leading cause of accidental death in children under the age of 4 and the second leading cause of death in children under 14 years old, according to the CDC.  For less than $200, the Pool WatchDog Swimming Pool Safety Camera gives you the ability to monitor your backyard pool 24/7 from wherever you are and another way to prevent an accidental drowning.