Everyone likes the benefits of a WiFi network at home but many homeowners report problems setting up a WiFi network or getting their WiFi-enabled devices to communicate.  By adding some of the latest WiFi home automation devices, you can expand the capabilities of your WiFi network to include things like remote monitoring and control of your thermostat or security system via the Internet on a PC or smartphone.  This article offers some easy and affordable solutions to some of the most common WiFi connection problems that our customers wrestle with.
Problem #1:  No high-speed Internet services at your location.  Or, it's too costly.  Or, it's a vacation house and you don't want a 12-month contract.
Solution:  A cellular broadband router or a cellular "hotspot" is the perfect alternative when cable, DSL and other wired Internet services are unavailable at your location.
For locations serviced by AT&T or T-Mobile GSM cellular networks, use the GlobeSurfer III+ for a high-speed 3G cellular connection with multiple devices and users via a local WiFi network, easily and securely.
Problem #2:  You already have a cellular hotspot, but the Internet-enabled device(s) you want to run must be hardwired using an Ethernet cable.
Solution:  Most cellular hotspots are capable of generating a WiFi signal using your cellular data, but they don't have Ethernet ports.  To hook up devices that need an Ethernet connection, there are several cellular options: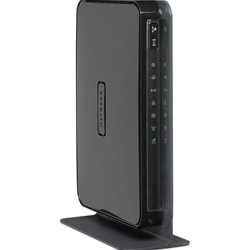 Problem #3:  Your WiFi devices won't connect to your router because of the size or your configuration or your home.
Solution:  A WiFi range extender is the answer to boost your existing WiFi home coverage to places in your home that are out-of-reach, like the third floor bedroom or far corner of the basement.
Problem #4:  You want to ensure a secure Internet connection, but you can't (or don't want to) run a cable from the device to your router.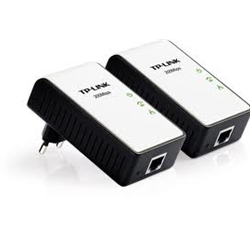 Solution:  Rather than a WiFi signal, the Powerline Ethernet Adapter Kit for BAYweb Thermostats and other monitoring equipment solves this dilemma by using your home's existing electrical system to create a secure Internet connection between rooms.  Also known as an "Ethernet bridge," this innovative system can support several Internet devices throughout the house by adding optional receivers.  (Note that all devices must be on the same circuit.)
Do you have a WiFi connection problem we haven't covered?
If your WiFi connection problem isn't addressed here, call the experts at diycontrols.com at 800-487-1363 and we'll help you get your home automation equipment or other Internet devices connected and up and running.