Folks who love their house, condo or vacation cottage will really appreciate receiving one of these unique gifts for the home.  For people who want to protect their property against mother nature or wear and tear, choose one of these temperature alarms or water shutoff valves to combat leaks and floods.  And for homeowners who relish comfort and convenience, take a look at these remote controlled thermostats.  All of these gifts are useful in either a primary residence or second home.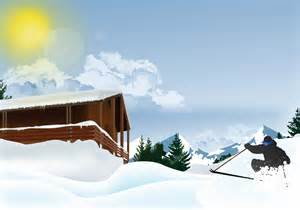 Prevent Frozen Pipes Damage
A freeze alarm is great gift for people who own a northern home or vacation cottage to protect against water damage caused by frozen pipes.  Freeze alarms monitor indoor temperatures and power outages.  If temps drop dangerously low due to a prolonged furnace failure or power outage, the freeze alarm either flashes or sends out a phone, text or email alert so someone can intervene before pipes freeze and burst.
Cellular Freeze Alarm
For homes located where there's reliable Verizon cellular service, the MarCELL Cellular Connected is one of the most affordable cellular-based freeze alarms for monitoring temperature, humidity and power.  If there's an emergency, it sends an instant alert message to a mobile device or PC.
No phone line or Internet connection required;
Sends phone call, text message and/or email alarm alerts;
Also sends pertinent environmental info 3-4 times/day to a cloud account.
Flashing Temperature Warning Light
For homeowners with attentive next door neighbors, the battery-powered Freeze Flash Battery-Powered Low Temperature Warning Light protects unoccupied homes by flashing bright red LED lights when the inside temperature drops below the set-point.  Place the alarm in a highly visible window and ask neighbors to call if the see the warning lights flashing.
Temperature range is 30°F to 70°F;
Powered by two alkaline batteries so won't be affected by power outages;
Super bright red LEDs have 360 degree visibility up to 1,000 feet away.
Landline Phone Freeze Alarm
For homes with a year-round landline phone connection, the Intermediate Freeze Alarm is a versatile and economical solution.  If the indoor temperature gets too low or there's a power failure, the Intermediate Freeze Alarm automatically calls up to three programmed emergency phone numbers.  (Can also communicate via a cellular network by adding a cellular terminal or Bluetooth terminal.)
Call in from any phone for current temperature, power and back-up battery status;
Comes ready to monitor high or low temperature and power outages;
Temperature set points are adjustable.
Comfort, Convenience and Energy Savings
Give the gift of comfort with one of these remote controlled thermostats.  Once someone experiences the convenience of pre-warming or pre-cooling their home from wherever they are, they'll wonder how they ever lived without remote thermostat control!  It's also a great way to save energy by running the heat  or A/C only when home.  Important Tip:  Make sure to select a model that's compatible with their type of heating system and communications capabilities (click here for more info on choosing a remote thermostat.)
Control Temperature by Phone 
The Venstar Comfort Call Thermostat Kit is the remote control solution for homes without WiFi or a smart home system.  With a Venstar Comfort Call system, homeowners can call and 'talk' to their thermostat using the latest in voice recognition and synthesis technology, making it easy to monitor and control temperature from any phone, from anywhere.
1-day programmable with up to 4 time periods;
Works with gas/electric, heat pump, electric and hydronic heat;
Add a handheld IR remote controller to adjust heat from your sofa.
Smart Home Compatibility
If you're shopping for someone who already has a smart home system, the programmable Venstar Voyager Residential Digital Thermostat is instantly compatible with the major smart home communications protocols by adding either a WiFi, Z-Wave and ZigBee module. A Voyager Thermostat gives homeowners the convenience of remote temperature control so they can tweak their heat or A/C from anywhere at anytime using their smartphone.
Works with gas, electric or heat pump heating systems;
Free mobile app for Apple, Android and Blackberry;
Outdoor temperature sensor lets you modify home temperature based on current weather.
Remote Control for Electric Heat
Here's an original gift for homeowners with electric heat who struggle with reaching and regulating that  inconvenient baseboard temperature knob.  The Honeywell EConnect Wireless Thermostat with Gateway can be mounted on any wall, making it easier to reach and where it can better sense room temperature.
Easy, wireless installation;
Includes Internet Gateway for remote temp control via smartphone, computer or tablet;
Programmable thermostat enables energy savings of up to 33%.
Stop Messy Plumbing Leaks
Water damage from a plumbing leak can be devastating and expensive, especially in a vacation home that's left vacant for weeks or months at a time.  An automatic water shutoff valve is how you can give homeowners on your holiday shopping list some peace-of-mind and a way to circumvent plumbing leaks.  By turning off the water supply to a leaky appliance or at the water main before there's catastrophic flooding, an automatic water shutoff valve is one of the best ways to prevents damaging water leaks.
Protect Against a Leaky Hot Water Heater
Water heaters have a limited life, then leak after years of corrosion.  A leaking hot water heater can go undetected for hours or even days and dump gallons of hot water onto the basement floor.  The result is an expensive, soggy mess!  How to avoid this kind of disaster?  A FloodStop Shutoff Valve for Water Heaters.  When the Floodstop sensor detects a leak under the water heater, it turns off the water supply and sounds an alarm — before there's a damaging flood.
Has battery backup in case of a power outage;
Can also be used on the water main supply line for whole house protection;
Connect to a home alarm system or autodialer to get phone, text or email alerts.
Prevent Whole House Floods
Water leaks from old or faulty plumbing can destroy walls, flooring and furniture, as well as personal items that can't be replaced.  The Valve Screamer Whole House Kit is probably the easiest whole house water detection system to set up because all of the sensors are wireless. It comes with a water main shutoff valve to turn off the water supply for plumbing leaks anywhere in the house and the sophisticated Flood Screamer to monitor for water leaks in up to 32 leak-prone locations, including next to appliances or places where rain or ice can cause flooding.
Monitors up to 32 wireless water puck sensors (comes with two);
Sounds an extra loud 130dB siren when a leak is detected;
Easy-to-read LED display makes it easy to identify activated sensor.
More Unique Gifts for Homeowners
We have many more unique gifts for family and friends who will appreciate receiving an interesting and useful device to protect their home and property.  If you don't see just the right gift here, take a look at these articles for more original gift ideas for the home and vacation cottage:
"Protecting a Vacation Rental Property from Afar"
"Peace-of-Mind Home Monitoring for Summer Homes"
"Tips for Saving Money Around the House"