Did you know that the same types of GPS tracking devices used in police surveillance are also available to parents to monitor new teenage drivers? My friend Lisa's 17-year-old son just got his driver's license and she wanted to be able to monitor his driving habits, so she installed a GPS tracking device in the car. The GPS lets her see his exact location and on a map on her computer along with the speed he is traveling in "real time." She can even set boundary and speed limits and get text messages and email alerts if Billy drives too far or too fast!
There are lots of ways to use a GPS tracking device, in addition to keeping an eye on the new drivers in the family. Here's a quick overview on GPS tracking technology to help you decide which type is best for you.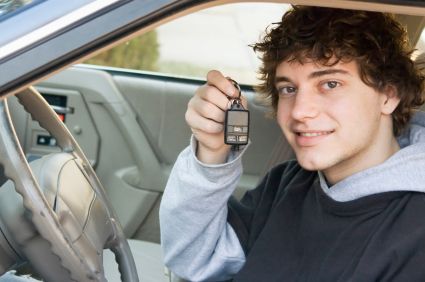 How Does a GPS Tracking Device Work?
A GPS tracking device uses the global positioning system (GPS), a space-based satellite technology that identifies the exact location of a person, vehicle or object on earth.
Type of GPS Devices
There are three types of GPS tracking devices: passive, active and asset.
Passive GPS – This system acts as a data logger that collects and stores location, time and speed information on the unit's internal memory or on a memory card. The data can be downloaded later to a computer and viewed.
Active GPS – This system acts as a transponder to transmit location, time and speed information for real time viewing of the data from anywhere via an Internet-enabled computer or smart phone.
Popular Uses of GPS Tracking Devices
Tracking new drivers – Monitor a teen's location and speed in real time and get alerts if they go too far or too fast.
Locate children — Slip into a child's pocket or backpack so you can locate where they are at any time.
Emergency alert for outdoor enthusiasts – Hikers, snowmobile and ATV riders, skiers and snowboarders can carry and use as a "panic button" to call for help if they get lost or injured.
Record route – Hikers and bicyclists can log on to a PC when they return home from an outing to figure out exactly where they've been.
People tracking — Monitor a person's whereabouts, like a cheating spouse, elderly parent with Alzheimer's or dementia, or an adventurous teen.
Fleet management – Businesses can get real time, online data of the location, speed and routes of delivery trucks, service vehicles and car fleets.
Law enforcement and private investigators – Surveillance of suspected criminals, espionage, and tracking arrested criminals out on bail.
Power Supply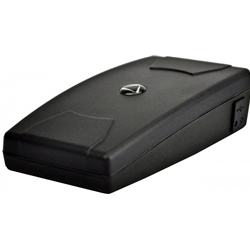 GPS tracking devices can be battery-powered or hardwired.
Battery — For portability and easy installation, a battery-powered GPS unit is best. Most use extended-life rechargeable batteries and enter a "sleep" mode to conserve energy when standing still. Battery-powered GPS units are small and compact so they slip easily into a pocket or backpack or mount conveniently on a car.
Hardwired – This type of GPS is popular with businesses because they don't need to be recharged. Commercial trucking companies or businesses with delivery trucks can install hardwired GPS devices in their fleet to monitor the location, routes and speed or their drivers.
Custom Settings
Most GPS tracking devices have several settings that a user can customize.
Geo-Fence – Some GPS tracking devices let the user set a geographic boundary using a set of coordinates on a map. If the vehicle or person moves outside the boundary, or "geo-fence," a notification is sent via text message or email. Many systems use a Google Earth and Google Maps interface.
Speed – Speed is another variable that can be defined. If the vehicle exceeds the set speed limit, the user receives a text or email alert.
Scheduled activation – Many GPS tracking devices allow users to pre-schedule activation. Choices are: always on, motion-activated or specific days of the week.
Benefits
GPS tracking devices have many benefits. Families get peace-of-mind knowing where their children and teens are at all times and businesses can protect property while saving time and money by monitoring drivers and improving routes. And parents, like my friend Lisa, can use a GPS tracking device to teach new drivers how to operate a vehicle safely…even when Mom isn't sitting right there to supervise.