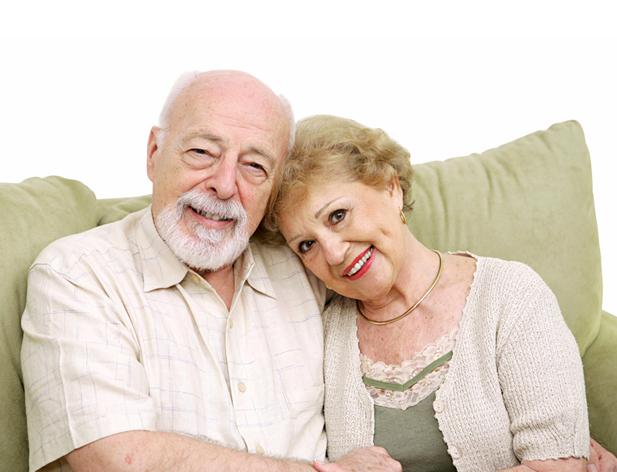 Looking for an interesting gift idea for Grandma or Grandpa?  Then take a look at this list of unique independent living aids that promise to make daily chores a little bit easier and home life a little bit safer.  These items make terrific gifts for grandparents and are especially appropriate for independent seniors who are living in their own home, condo or apartment.
Mail Chime – Most grandparents really look forward to receiving the mail each day, and with this nifty device they'll know exactly when the mail has arrived!  No more wasted trips out to the mailbox — the moment the postman opens the mailbox, Mail Chime beeps four times and a bright red LED light glows.  It's easy to install, too.  Simply mount the sensor on the mailbox door using double-sided tape (which is included) and plug the receiver into an electrical outlet anywhere in the house.  Mail Chime works up to 450 feet and comes with a long-lasting 12V battery.
LiteSmart Safety Light – So many seniors fall when getting up at night or entering a dark room.  Prevent accidents with this unique night light that's smart enough to know when it's needed!  LiteSmart lights up as soon as it detects motion or when the ambient light level is low.  It's powered by AA batteries so you can use it anywhere that quick and convenient lighting is needed — great for bathrooms, bedrooms, basements, stairways, closets and garages.  If Grandma and Grandpa like to travel, LiteSmart is the perfect safety light for them to bring along when they're staying in a hotel or other unfamiliar place.  LiteSmart's wireless LED light provides up to 250 hours of cumulative light and 30,000 on/off cycles on three AA batteries.
Sound Sentry XL Recordable Motion Activated Alarm – Here's an inexpensive but effective security alarm to protect grandparents, their home and their valuables from burglars or tampering.  Whenever there is movement within 11 feet of Sound Sentry's sensor, your custom recorded voice or alarm will play to scare away intruders.  You can record whatever you want — a loud verbal warning, a barking dog, a siren or the sound of an alarm.  Sound Sentry requires no installation so you can place it anywhere.  It can also be used as a message machine, or to teach your dog to stay off of the couch or out of the trash!  (People love it for playing practical jokes, too!)  Powered by three AAA batteries.
Chamberlain Wireless Motion Alert – This system uses advanced wireless technology to monitor any perimeter from one convenient location.  Up to four sensors can be placed strategically in or around Grandma and Grandpa's house, driveway, patio or at entrances.  The sensors detect movement of people or vehicles up to 30 feet away and transmit a signal to the base station, which then emits an audible and visual alarm alert.  The Chamberlain Wireless Motion Alert is a more affordable alternative to a professionally-installed motion detector system and provides seniors with a sense of security that their home is being monitored for unexpected arrivals.  The receiver is powered by an AC adapter (provided) and uses four AA batteries as backup.  Sensors require four AA batteries.  Easy to install, use and maintain – makes a great gift for grandparents!