Which is more appealing to you – a DIY wireless home security system that you can customize that costs a couple hundred bucks or a traditional hardwired system that requires a professional installation and costs a thousand dollars or more?  If you are like many homeowners these days, you'll opt for a do-it-yourself wireless security system.  With the latest advancements in wireless technology, security-conscious homeowners don't have to sacrifice quality for savings.
Here are the key benefits of a DIY wireless security system and some tips on how to choose the right system for your home.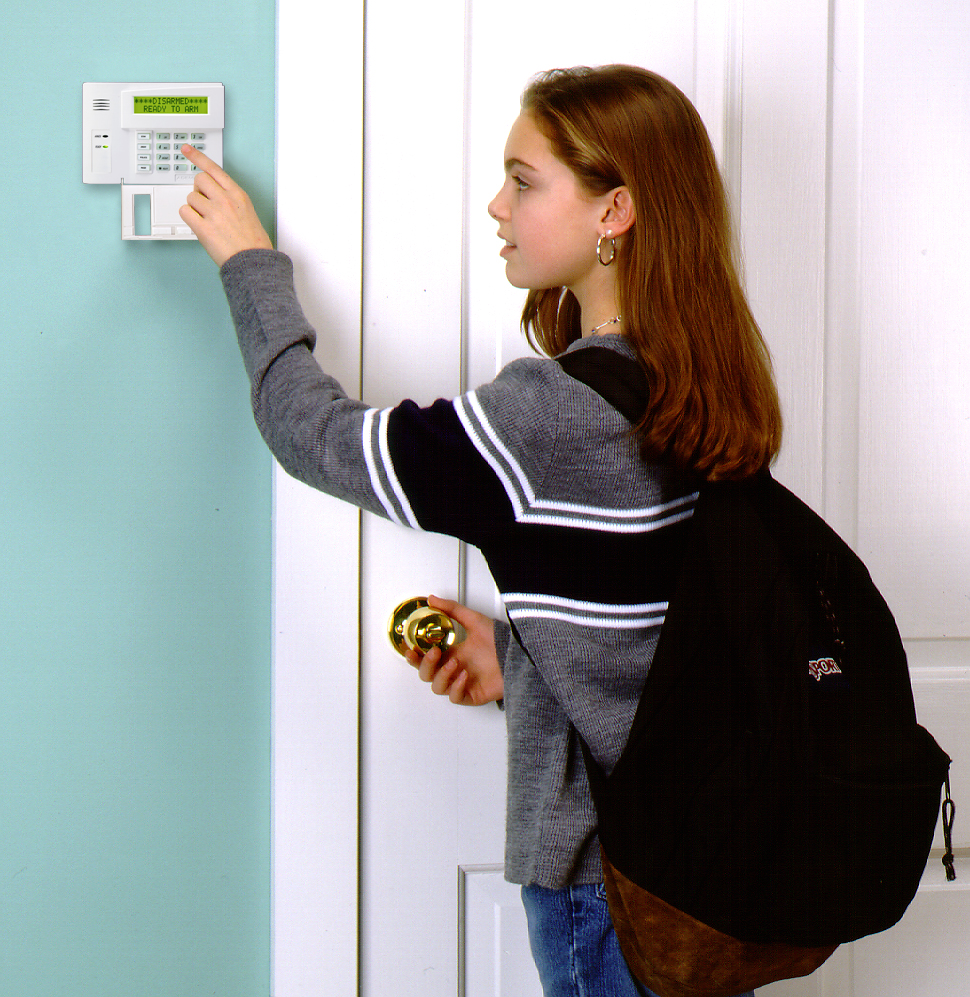 Advantages of a DIY Wireless Security System
1.  Affordably Priced – A DIY starter kit with a control panel and three sensors costs about $120.  More advanced kits like the WisDom Wireless series start at about $200 for the basic kit.  In comparison, a professionally installed hard-wired alarm system typically costs $1,000 to $1,500 plus monthly monitoring fees of $30 to $50.
2.  Easy to Install – A wireless security system communicates via radio signals, making it simpler and less costly to install than a hard-wired alarm system that requires running wires and drilling holes through walls, ceilings and woodwork. Homeowners can install a DIY wireless security system in just minutes!
3.  Portable and Expandable – If you move to a new house or new apartment, your DIY wireless security system can move with you.  And since most DIY systems are expandable, you can start with a basic system — like the SecurityMan Air-AlarmIIE — and upgrade it later by adding more sensors, sirens, motion detectors or remote controllers.
Things to Consider in Choosing a Wireless Security System
Call Out or Local Alert?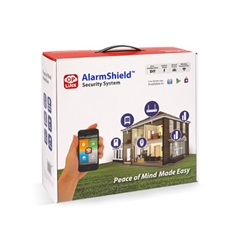 There are three basic types of do-it-yourself wireless security systems, based on how they send out alarm alerts in the event of a break-in or other emergency:
Communication Services at your Location
A call out wireless security system needs a way to communicate with you.  Phone-based wireless security systems require hookup to either a landline phone or a cellular connection.  You can get a system with a built-in cellular dialer or add a cellular terminal (also good for backup should your landline connection be cut).  Either way, make sure you have fulltime, year-round landline or cellular service.
If you prefer to receive email alerts, you can opt for an Internet-based system like the Oplink Security TripleShield Wireless System as long as you have a 24/7 high-speed Internet connection.
Sensors and Components
Different systems support varying numbers of sensors, so count up the number of wireless sensors you need (now and in the future) as well as the types of components that work with that system (e.g., motion sensors, cameras, microphones, etc.).
Zones or Partitions
In addition to wireless sensor zones, some security systems also allow a hardwired zone.  There are also some systems, like the WisDom Wireless series, that also allow "partitions" so you can selectively arm/disarm up to three areas of your home.
Summary
A DIY wireless security system is an affordable solution for protecting primary residences as well as vacation homes and rental apartments.  The advantages are many and include low cost, flexibility and portability.  If you are in the market for wireless system, take a look at the Wireless Security Systems Comparison Chart for a quick overview of some of today's most popular and full-featured systems.