Attention baby boomers — hearing loss is no longer limited to the elderly.  Since 1971, the number of people ages 45 and 64 who suffer from some degree of hearing loss has risen by 26%!  Loud noise in the workplace, injuries, medications and chronic disease are some of the top causes of hear loss.  Listening to loud music — whether at a rock concert or wearing headphones or earbuds — can also cause temporary or permanent hearing loss as well as tinnitus (or "ringing in the ears").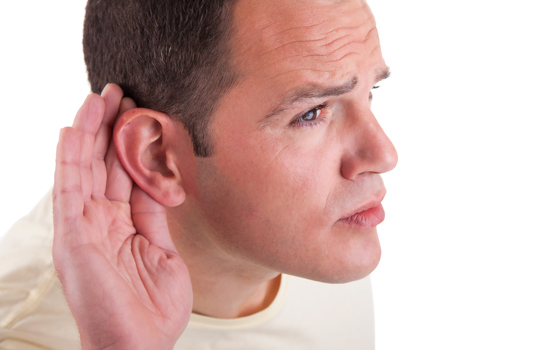 Fortunately, technology is available to help folks with hearing impairments.  If someone you know is straining to understand conversations or having trouble hearing the TV and talking on the phone, here are some helpful gift suggestions that will improve their ability to hear and make everyday life more enjoyable.
Flashing Cell Phone Signaler
For a visual signal that a mobile phone is ringing or has received a new text message, the Dreamzon LightOn cradle flashes a bright LED light so there's no more missed calls or texts.  Just set the phone to vibrate and place it in the cradle.  Great for the office or home.  Works with nearly all mobile phones that have a vibration mode.  Around $50.
Fire & CO Alerting System
When smoke or carbon monoxide is detected, the strobe on the Silent Call Sidekick II Receiver flashes a bright light and an icon on the front panel indicates which transmitter was activated.  To create an alerting system, start with the Silent Call Sidekick II Receiver and add a fire alarm transmitter and carbon monoxide transmitter.  Other compatible 318MHz Silent Call transmitters can be added to receive alerts when the doorbell rings, a door/window opens, or the telephone rings.  For extra protection while sleeping, add a bedshaker to receive vibrating alerts.  Sidekick II Receiver is about $250.
Wireless TV Listening System
Wireless TV headphones are the perfect solution for anyone with hearing loss who needs to turn up the volume in order to enjoy their favorite TV show.  In addition to improved sound clarity, users can adjust the volume, tone and balance of their TV to their personal comfort level and listen privately without disturbing others.  Sennheiser, the German manufacturer of high quality audio electronics, offers both infrared (line of sight) and RF (radio frequency) TV listening systems that feature comfortable under-the-chin, "wishbone-shaped" headsets with soft tips that fit into the ear.  Prices range from around $200 to $280.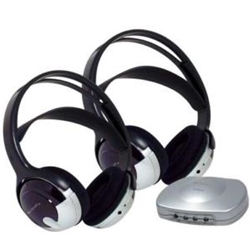 For users who prefer over-the ears headphones, the affordable TV Listener J3 by Unisar can be purchased with one or two headphones.  Both sets use infrared technology and sell for under $75.
Vibrating Alarm Clocks
A vibrating alarm clock is for anyone whose hearing loss comes between them and their alarm clock.  The super loud Bellman Vibrating Alarm Clock Classic will wake them with a powerful bedshaker, high-intensity LED light and audible alarm that increases in sound volume up to 100dB.  Priced about $75.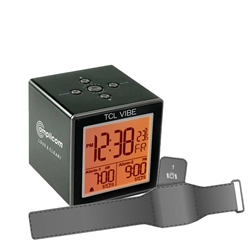 To waken one or two sleepers on varied schedules, the Amplicom TCL Vibe Digital Dual Alarm Clock features a loud audible alarm (75dB) and a silent vibrating wristband alarm that can be set for different times. Under $50.
Other Gift Ideas for People with Hearing Loss
Still searching for just the right gift?  There are lots of other devices to help people with hearing loss which, like the products featured in this article, do not require a doctor's prescription. Below are a few of our favorites: