Attention Snowbirds:
If you don't want to spend this year's winter vacation worrying about frozen pipes in the vacant home you left behind, a freeze alarm is one of the easiest and least expensive ways to protect your house and belongings from heat and power outages.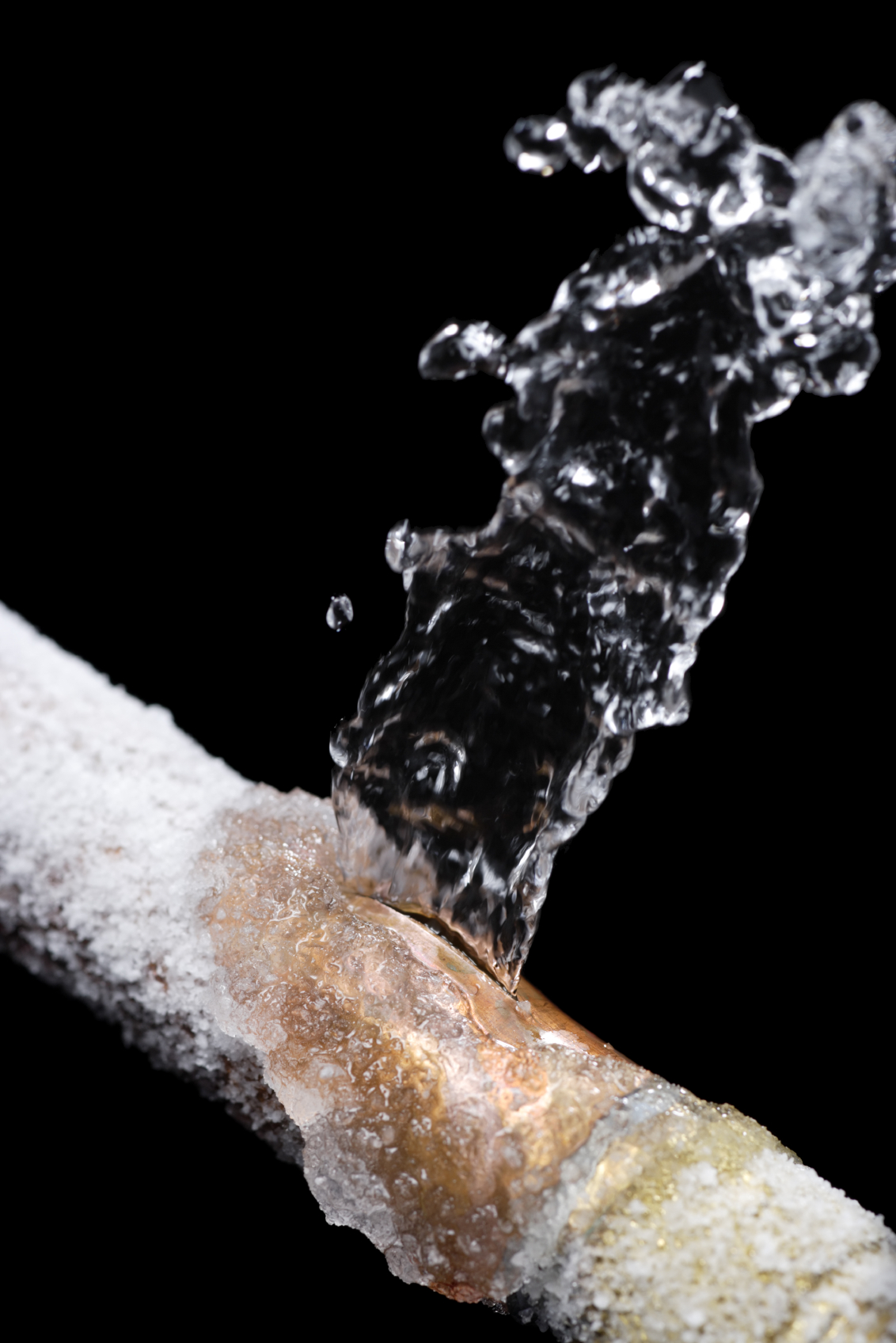 Freezing pipes are something to be concerned about when you leave your house empty — in fact, the average homeowner's claim for water damage due to frozen pipes is a whopping $15,000, according to the State Farm insurance company!
A do-it-yourself freeze alarm (also known as a "low temperature alarm") will give you advance warning if the temperature in your home dips dangerously low, but before your pipes freeze, crack and burst.  Here's an overview of the most popular phone-based freeze alarms on the market today, from entry level to more fully-featured.  All are priced under $200 and hook up to your landline phone connection.
Basic Freeze Alarm (under $100)
A basic freeze alarm monitors the temperature in your home and sends out a phone alert if the temperature gets critically low.  The low temperature is pre-set and fixed at 45oF and the alert message you receive is pre-recorded.  The Reliance Controls THP202 PhoneAlert is a modestly priced basic freeze alarm that also monitors for power outages, which are usually the precursor to low temperature emergency.  It can call up to three phone numbers of your choice. 




Basic Freeze Alarm with Flood Protection (under $100)
Freezing pipes are not the only source of water damage – leaky pipes, appliances and roofs are other common causes.  The Reliance Controls THP201 PhoneAlert does everything the THP202 does and also comes with a flood sensor.  The sensor, which is on an extendable plug-in cord, monitors for water leakage anywhere you have a concern.  Place it by the boiler in the basement, near the sump pump, or in the attic.
Adjustable Temperature Freeze Alarm (under $200)
So, what can a freeze alarm do for double your money?  Lots!  First off, you can change the temperature alarm setting to your liking instead of being stuck with just 45oF, and monitor for high or low temperatures. One of the most popular adjustable freeze alarms is the Intermediate Freeze Alarm.  Features include:
Delay timer for power failure alarms (so you don't get called for short interruptions in power);
Ability to call in to hear an exact temperature reading or learn if the power is out (which is handy when you're thousands of miles away and worried if your home was hit by a storm);
Ability to record your own introduction for alarm calls;
Works with answering machines or voice mail;
External temperature probe to monitor a specific location or place in a refrigerator or freezer.
Adjustable Temperature Freeze Alarm w/ Remote Temperature Control (under $200)

If the idea of controlling the temperature in your home from anywhere is important to you, it's worth investing in the next tier of adjustable freeze alarms which allow you to call in to turn the heat (or air conditioning) up or down, like the Deluxe Freeze Alarm.  In addition to remote temperature control, this model lets you plug in additional sensors to monitor for floods as well as motion detectors that will alarm if an intruder enters the house.  The Deluxe Freeze Alarm has all of the features that the Intermediate Freeze Alarm has, plus the ability to monitor for both high and low temperature at the same time using optional probes. 
Conclusion – Don't Wait til it Snows!
Winter came really early in 2011 in many parts of the country — October 29 in New York City to be exact – so it's not too early to get your home prepared and protected for the wrath of winter.  Any of these freeze alarms are a modest investment that can protect your home from costly water damage that can ruin your walls, floors, furniture and treasures – as well as your vacation!  For more information on freeze alarm features, go to the blog article "Features to Look for in a Freeze Alarm."