My friend Lisa — a world class worrier — worried constantly that people might be sneaking in or out of her house, so I knew she was a good candidate for a wireless entry alert system.  For instance, Lisa worried that a stranger would come strolling into her kitchen if a family member left the front door unlocked.  She also worried that one of her little ones might slip out the back door and wander away before she knew that they were missing.  She couldn't afford one of those pricey home alarm systems, so I suggested she look into an inexpensive wireless entry alert to help calm her fears.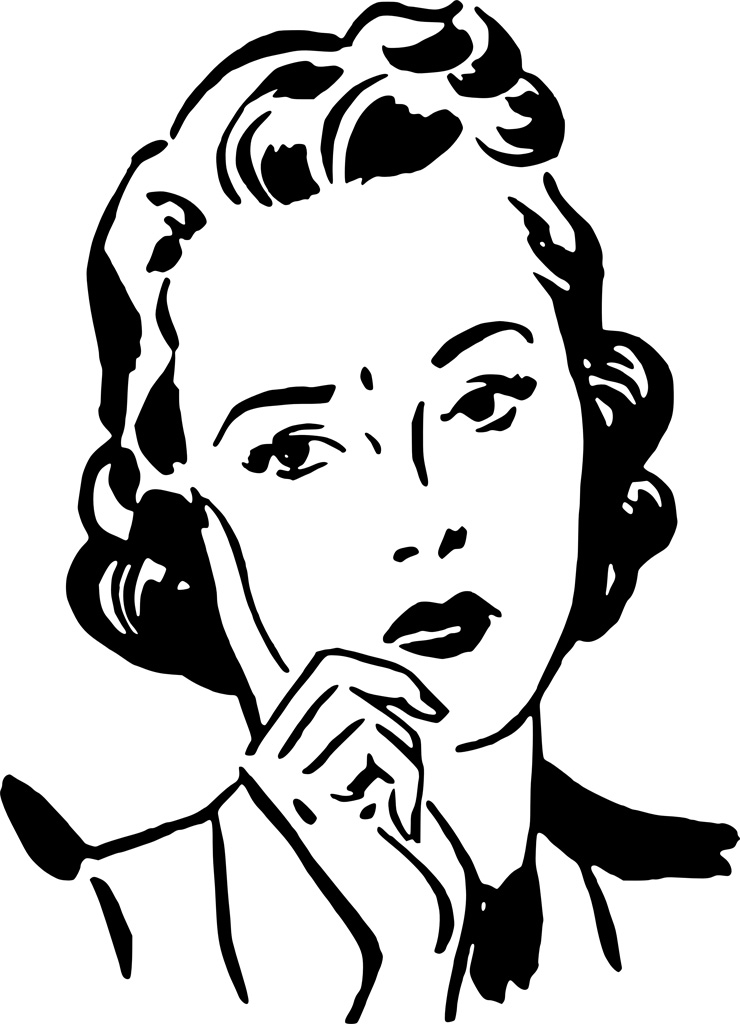 How It Works
A wireless entry alert is a type of security system that chimes when a door is opened so you know when someone enters or exits house.   It has a small, wireless transmitter that mounts to the door and a portable receiver that plugs into an electrical outlet. When the door opens, a signal is sent to the receiver, which sounds a musical tune or chime to announce a person's arrival or departure.  A simple wireless entry alert monitors one door.  Some alert systems also alarm with a siren or voice message.
A wireless entry alert is great for worried mothers like Lisa, as well as seniors living alone.  The chime tells them every time visitors come or go. Shopkeepers can also use wireless entry alerts to get notifications when customers arrive.
Monitor Other Areas of the Home
In addition to monitoring doors, a wireless entry alert system can be used to monitor other places around the house and property using additional sensors.  Safety Technology is a leading manufacturer of wireless entry alert systems and wireless sensors.  Depending upon how many sensors you want, they offer both a 4- and an 8-channel receiver.  The 4-channel wireless receiver supports up to 4 different sensors and alerts with a tone or tune.  Also available is a 4-channel wireless voice receiver that speaks the name of the sensor (for example, "front door").  The 8-channel wireless receiver has 8 zones and supports up to 8 sensors.  When a sensor is activated, the receiver sirens or chimes and an LED on the receiver lights up to indicate the zone where the sensor is located.
The sensors include: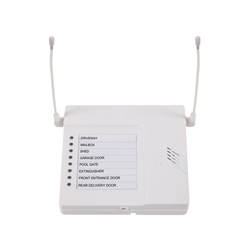 Driveway Sensors:  Position a driveway sensor near the entrance to the driveway and you'll know when a vehicle enters or leaves the driveway.  Safety Technology offers two types of driveway sensors:  battery and solar-powered.
Garage Door Sensor: If you live in a home with an attached garage, you'll want to know when someone enters through the garage, especially if it's located at the far end and out of earshot.  Safety Technology garage sensors are battery-powered and have a range of 1,000 feet (line of sight).
Motion Detectors:  Position a motion detector in strategic places like hallways, in front of sliding doors or walkways to monitor for any kind of movement, including people, children and pets.  Safety Technology offers indoor and weatherproof outdoor wireless motion detectors.  Both types use 5-year lithium batteries.
Mailbox Sensors:  Although it's more about convenience than safety, Safety Technology's wireless mailbox sensor lets you know exactly when your mail is delivered, eliminating unnecessary trips out to an empty mailbox.
Doorbell Sensors:  If your home has faraway places where you can't hear the ringing doorbell, a wireless doorbell extender that connects to your existing traditional hard wired doorbell will allow you to hear the doorbell in remote places in your house.  By adding another transmitter, you can distinguish between front and back doorbells.
"Build Your Own"
I suggested that Lisa look at the "Build Your Own" Wireless Entry Alert Kit like the one by Safety Technology so she could pick and choose the combination of sensors she needed to fully equip her home.  Lisa counted up the number and types of sensors she needed — three door sensors, one driveway sensor, one indoor motion sensor and one garage sensor —  and opted for the 8-channel receiver.  Later she told me how easy her entry alert system was to install because all of the sensors are wireless.
Real Peace-of-Mind
Lisa's wireless entry alert system was put to the test soon after it was installed.  One day she when she and her toddler were home alone, the receiver chimed to alert her that the back door had just opened.  Apparently the door been left unlocked and not fully shut.  Her dog Dakota was able to push it open and escape to the backyard.  "Better it was Dakota that got out than the baby," a much relieved Lisa said.  "Thankfully the entry alert chimed to let me know before the dog ran off or the baby snuck outside."