With the end of summer just around the corner, now is a good time to think about protecting your empty summer cottage from the threats of winter. Â Damage from freezing pipes, floods, burglars and pests are big concerns for every vacation homeowner. Â Fortunately, technology is on your side when it comes to safeguarding your vacant vacation home. Â These days there's a range of home protection devices that are affordable and easy to install. Â Here are some of our favorite gadgets you can use to protect your summer cottage throughout the long winter.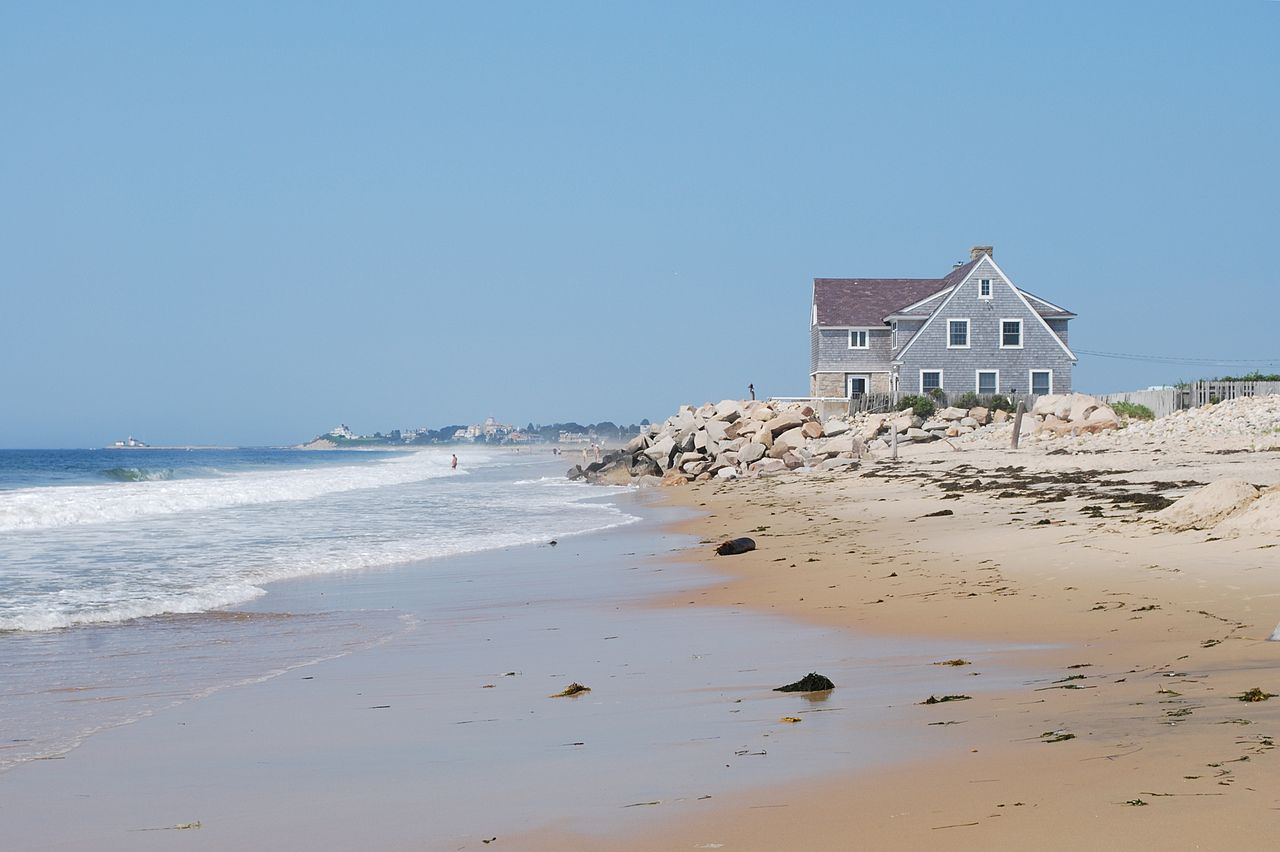 Concern: Â Freezing Pipes
Solution:Â  Cellular Freeze Alarm that Sends Email, Text or Voice Alerts
A freeze alarm monitors the temperature inside your home and sends out a warning to you if the temperature drops dangerously low — before your pipes freeze and burst.  A cellular freeze alarm uses a cellular telephone signal to send out alerts, so it's a great solution for vacation homes without landline phone or Internet service in the off-season.  If you are looking for a full-featured and reasonable priced cellular freeze alarm, we recommend the MarCELL Cellular Connected Monitoring System.  It sends text message, email or voice alerts and operates on the Verizon Wireless network, the largest in the country.  Cost is under $250.
Concern:Â  Burglaries
Solution: Â Easy-to-Install DIY Home Security System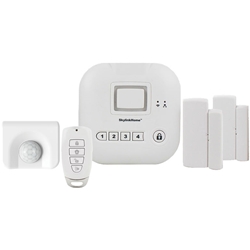 Protect your summer home against break-ins for under $150 with the SkylinkNet Connected Alarm System.  Designed for do-it-yourselfers, the cloud-based SkylinkNet is simple to install and easy to expand.  The starter kit comes with an Internet hub that you can control remotely from your Android or iOS smartphone or tablet; two window/door sensors; one motion sensor; keychain remote control; and Ethernet cable.  Add up 100 different sensors and 10 wireless security cameras. You can also add Skylink's external dialer so if the Internet goes down, the hub can use a landline phone to call one of nine programmed cell numbers as another back-up.
Concern:Â  Plumbing Failures
Solution: Â Automatic Water Main Shutoff Valve
Water leaks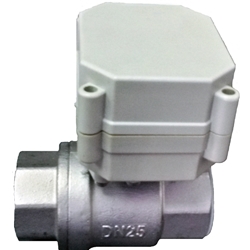 from plumbing problems can destroy walls, flooring and furniture, as well as personal items that can't be replaced.  An automatic water main shutoff system (or "whole house water shutoff valve") like the Valve Screamer Motorized Valve Auto Shut Off stops flooding by closing a motorized valve on the water main when a wired sensor pad detects moisture, before damage is done. If down the road you want a wireless whole house system, the Valve Screamer can be upgraded by adding the compatible Flood Screamer, which can be used to monitor for non-plumbing water problems as well, like a leaky roof.  For less than $200, the Valve Screamer is invaluable protection for unoccupied homes.
Concern: Â Rodents
Solution:Â  Environmentally-Safe Pest Deterrent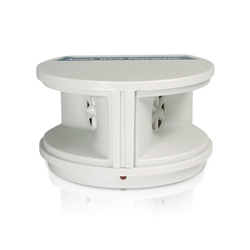 Rodents seeking warmth and food and are a common problem during the winter months.  The Attack Wave Pestrepeller™ drives destructive rodents out of your house the safe way, without pesticides or traps. This effective, environmentally-safe device produces strong sound pressure in the air that attacks the auditory and nervous systems of rodents, causing them to abandon their food sources and shelters. Priced just under $30.
Concern: Â Trespassers
Solution:Â  Solar-Powered Motion Sensitive Floodlights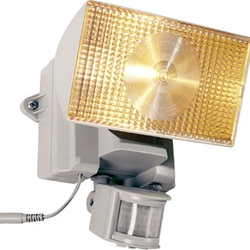 One of the best ways to scare trespassers away is with powerful outdoor floodlights that turn on instantly when movement is detected.  We recommend the solar-powered Maxsa Innovations Halogen Security Floodlights because they're easy to install and require no electricity, so they can be set up anywhere.  Time, motion sensitivity and LUX (daylight sensitivity) are all adjustable.  Get a few Maxsa floodlights and position them around your house and yard strategically to illuminate walkways, driveways, garages and sheds.  Costs around $85.
Concern: Â Failed Sump Pump
Solution:Â  Cellular Sump Alarm that Alerts via Text Message
Many homes use sump pumps to keep basements dry and prevent flooding.  But a sump pump won't work if there's a power outage or a mechanical failure, so it's a good idea to add a sump pump alarm to your system.  A sump pump alarm will warn you when your sump pump's not working so you or a serviceperson can intervene before your basement floods.  Priced at $220, the dual-sensor PumpAlarm Cellular Water Alarm is one of the most affordable alarms you can buy.  It communicates via a cellular connection, so you don't need a landline phone or Internet, and it sends text message alerts to up to three cell phones if there's a power outage or the water level in the sump pit is too high.
Better Safe than Sorry
Regardless for how long your summer cottage will be closed up for the winter, it's always prudent take steps to protect your vacant house from mechanical failures, intruders and weather-related disasters. Even if you have a caretaker checking on your property, you can use technology to watch over things in between visits.  For additional information on these and other devices to protect your vacation home when you're not there, go to the diycontrols.com store.