Spring is a few short weeks away, which typically means melting snow and plenty of April showers that can cause water damage in homes and offices. When it comes to indoor water issues, however, plumbing failures are often a common culprit. Old or faulty pipes and fixtures and leaky hot water heaters and appliances can cause plumbing problems in new and old buildings alike.
To prevent a minor plumbing failure from becoming a catastrophic flood in your house or office building, an automatic water main shutoff system is a worthwhile investment. Now there are smart systems that help prevent expensive property loss and may save you money on your insurance premium.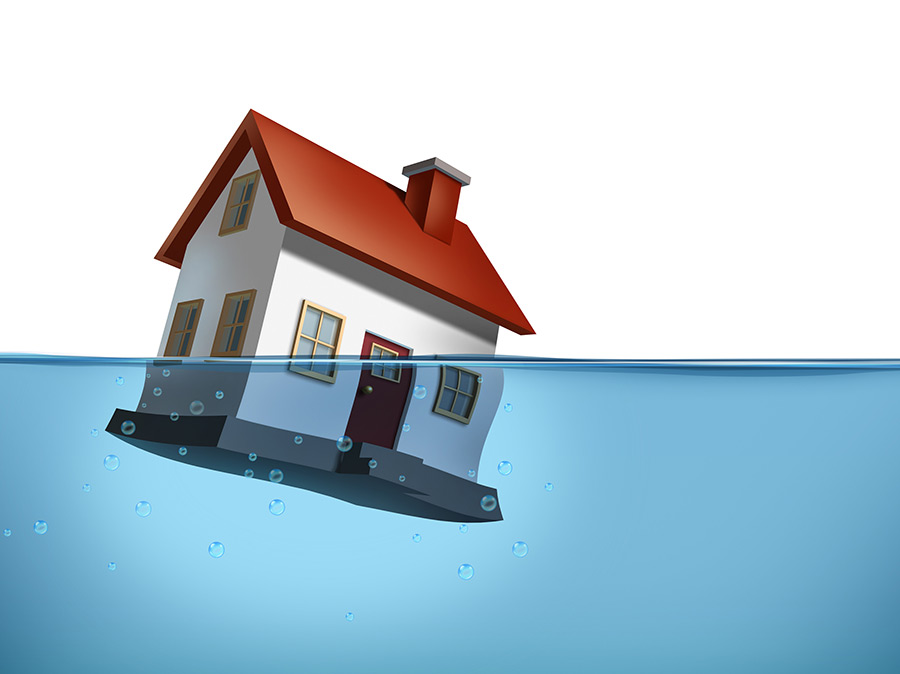 Water Main Shutoff Valves are a Smart Investment
Also known as whole house water shutoff valves, these systems stop water damage before it starts by turning off the main water supply line to the building. Regardless of whether the source of the leak is a loose hose on the washing machine or burst pipe, an automatic water main shutoff system will detect the leak and automatically turn off the water main.
This spring, DIYcontrols.com is introducing two great new products that bring water leak protection to a whole new level. The leakSmart Automatic Water Shut Off System with Internet Control and Water Hero WiFi Flow Monitor & Shut Off System each combine smart technology and convenience to deliver the ultimate in automatic water main shutoff systems.
Two Types of Shutoff Systems
There are two basic types of water main shutoff systems – one type uses sensors and the other type uses a flow meter. Both types of water main shutoff systems will sound a loud, audible alarm to alert you to when there's a problem and the system has been activated.
Sensor systems use water detection sensors (wired or wireless) that you place around the house where leaks are likely to occur, like next to an appliance or in the basement or attic. Since sensors can be placed anywhere, a sensor system can also monitor water leaks caused by non-plumbing related leaks such as a leaky roof.
Instead of sensors, a flow meter system is installed in a single location at the water main. It monitors the level of water coming into the building and shuts off the water main if the flow exceeds a preset limit. Water flow levels can be customized for "home" and "away" usage levels.
 
LeakSmart: A Smart-Home Savvy Water Protection System
The leakSmart Automatic Water Shut Off System with Internet Control is a complete sensor-based home water protection system that detects leaks throughout your home or office and shuts off the water in less than 5 seconds. It alerts you when detecting water leaks with audible and visible alarms, as well as smart device app notifications. LeakSMART also lets you turn off your water off from anywhere, 24/7, so you are always in control when it comes to protecting your home and belongings from water damage caused by leaks.
The system's electronic motorized brass water ball valve (available in 3/4″, 1″ and 1 1/4″) connects directly to your home's main water supply. An Internet hub pairs with the valve to send alerts and receive open or close commands from the app, using the Zigbee wireless protocol. The leakSmart valve and/or water sensor can also be paired with other major smart home communications protocols such as Wink, Iris and Nest. LeakSmart comes with one battery operated wireless water sensor, and additional sensors can be used to monitor more areas of your home.
Water Hero: WiFi-Based Water and Temperature Monitoring
The flow-based Water Hero WiFi Flow Monitor & Shut Off System sends leak alerts, monitors temperature and offers consumption information at the click of a button. Water Hero's stainless steel valve is installed at the water main and detects the drip rate. The WiFi-enabled system notifies you via text or e-mail if water is running for more than a user-set amount of time and shuts off your water. Home and away settings prevent shut-offs when you or your guests are using the water.
Water Hero provides added protection by monitoring the ambient temperature at the installation site. You can set it to send an alert and/or shut off the water if the temperature falls outside your determined range. This could be an indication of the potential for a fire, furnace failure or burst pipe.
Both of these systems deliver maximum water protection, and Water Hero's rechargeable back-up battery provides added protection during a power outage, ensuring uninterrupted operation for up to three days (leakSmart provides battery backup on the valve but not to the hub.) The leakSmart system, when paired with the Wink, Iris or Nest hub, becomes part of an expandable smart home system.
Save on Insurance Premiums
Stopping leaks when first detected reduces significant water damage and expensive property loss. That's why many insurance carriers offer discounts on homeowner's insurance premiums to customers who invest in "whole house" leak detection systems like leakSmart and Water Hero.
Water damage is the most common cause of insurance damage, costing the insurance industry $10 billion yearly in claims – seven times more than fire damage. Be sure to check with your insurance agent once you install your water shut-off system to find out what kind of savings you may be entitled to.
More Ways to Protect Against Water Leaks
Installing a whole house water shutoff systems is one of the best ways to protect your property and valuables against water damage caused by plumbing failures. There are numerous "smart" models to choose from in our online store, DIYControls.com, as well as simple, easy-to-install local wireless water alarm systems that monitor potential leaks in even the most out-of-the-way places. To learn about addition options for protecting your home or office against water damage, read our articles Water Leak Detectors for Every Budget and How to Protect Your Home from Costly Water Leaks.