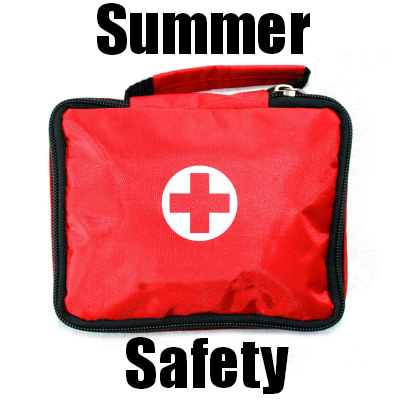 With summer in full swing, you and your family are likely to be focused on heading off to camp, lounging by the pool with friends or packing up for a long-awaited getaway. As you're making plans and reviewing to-do lists, it's a good idea to spend time thinking about how to protect family, friends and pets from common threats and dangers. Here are some easy guidelines for summer safety for the whole family. With a little advanced planning, you'll be able to relax and make the most of what the season has to offer – whether you're at home or on vacation!
Improve Backyard Pool Protection

Add layers of protection to the pool area to prevent accidental drownings.
It's important to look at the big picture when it comes to backyard pool safety. Use multiple layers of protection to create an effective pool safety plan.
1. Surround the pool area with a pool fence and secure it with a gate alarm that will sound whenever someone opens the gate and enters the pool area. Do-it-yourself mesh pool safety fences like the Life Saver Systems DIY Pool Fence are affordable and easy to install.
2. Install a door alarm on all interior doors that lead to the pool area. If anyone, including a young child, opens the back door, a loud alarm will sound.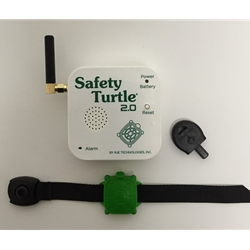 3. Equip your pool with a pool alarm that emits a piercing siren when the surface of the water is disturbed. Choose an alarm based on the type of pool you have (above-ground or in-ground pool) and the age of family members. If you have young children, pets and non-swimmers, consider an immersion wristband style pool alarm like the Safety Turtle 2.0 that activates if the wearer falls into the water.
Keep Dogs from Wandering

Keep tabs on pets when you bring them on vacation.
Curious animals are more likely to roam in unfamiliar places. Put an end to worries that your dog will get lost on vacation with a GPS e-Fence collar like D.E. Systems TC1 Border Patrol. This portable system allows you to program the radius of a safety zone from 5 to 800 yards where your dog can romp freely.  Designed for dogs 35 pounds or larger.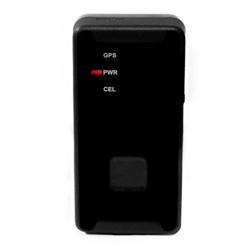 Safeguard Children and Teens
Get peace of mind when you have young drivers and children who are home alone.
1.  Know where your teen driver is at all times by equipping your car with a GPS tracking device. The KJB Security GPS900 iTrail Solo Portable CDMA Tracker lets parents view their teen's activity and car location in real time. When your teen arrives safely or travels outside their "safe zone" (which you set), you'll be notified by text message. The rechargeable battery lasts up to 14 days on a single charge.
2.  With a Wi-Fi surveillance camera like the KJB Wi-Fi Home Monitoring system, parents can use their smartphone to look in on their kids from anywhere, anytime. This camera allows you to view live or recorded video of the activity at home and even have a two-way conversation with your children. It also features a wide-angle lens and night vision.
Improve Home Security

Avoid being a target for home burglaries, which increase approximately 10% in June, July and August.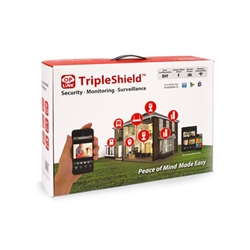 1.  If you're a homeowner who wants to protect your property or keep tabs on the young drivers in your life, a driveway alert (or "driveway alarm") will alert you the moment a vehicle passes the sensor. Driveway alerts let you know when expected guests and deliveries – as well as unwanted visitors — enter your property. Driveway alerts are available in wired or wireless options.

2.  If you're considering investing in a home alarm, a DIY wireless home security system is an affordable alternative to a professional installation. Starter kits like the Oplink's plug-and-play TripleShield wireless security, monitoring and surveillance solution are fast and easy to install yourself. The entire solution is controlled through an simple-to-use smartphone app, giving you complete, convenient control of your system, no matter where you are. TripleShield also allows for multiple user access, so you can authorize family, friends and emergency contacts to receive alerts.
Cook Safely Outdoors

Prevent food poisoning and accidental grill fires.
Make the most of your backyard barbeque by handling food properly and being extra cautious and attentive around open flames.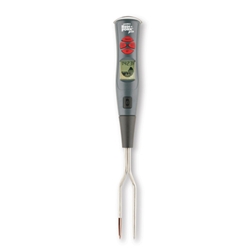 1.  Cook meats thoroughly to destroy harmful bacteria.  A digital probe thermometer like the Maverick ET-68 Redi-Fork Digital Probe Thermometer takes the guesswork out of checking meat, poultry and fish for doneness. The device instantly measures the temperature of the food through its copper sensory tip and electronically sends the reading to the LCD display
2.  Prevent accidental fires by keeping your grill clean and removing fat and greasy buildup on the grills and in the grease collection tray.
More Summer Safety Tips
Want more information on how to keep your family and pets healthy and happy this summer? Check out these articles:
Keeping Kids Safe in and Near the Water
Outdoor Pet Safety Products to Protect Your Dog or Cat