Traveling with pets in an RV or boat brings great joy to many pet owners, but protecting pets from temperature extremes while parked or at the dock can be a big challenge. Dogs and cats can quickly succumb to heat stroke because their furry bodies cannot sweat to dissipate heat.  When their body's core temperature rises too fast and too high, their health is at serious risk. If you're looking for a way to monitor the inside temperature of your RV or boat when you are forced to leave your pet behind for a few hours, a cellular temperature alarm may be the solution.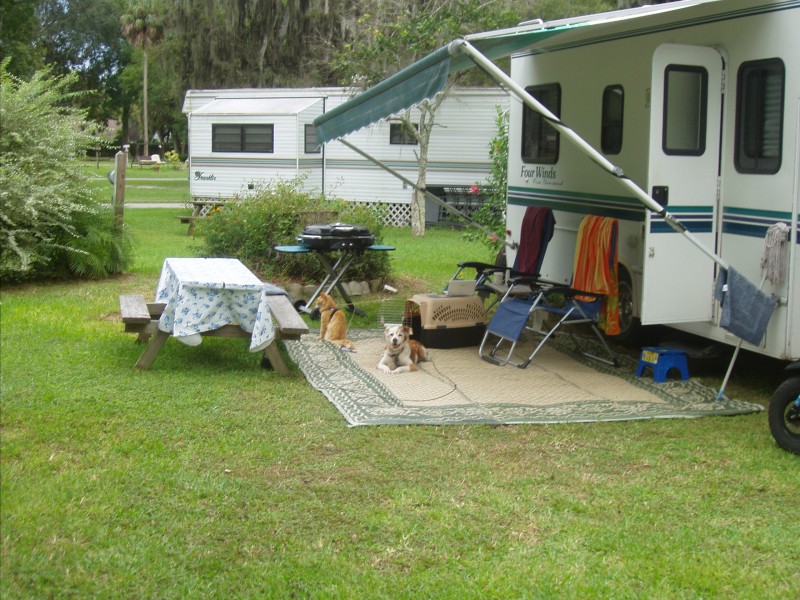 A Familiar Scenario
Let's say you are on the road in the RV with your family and dog enjoying an exciting summer vacation.  You just got situated in the RV park and the kids are begging to walk to town for dinner. With the outside temperature hovering around 75 degrees, you're reluctant to leave Fido locked in the RV, but you can't bring him with you to the restaurant. Sound familiar? You finally decide that Fido will be OK for a couple of hours if you leave the A/C running and give him plenty of fresh water. Nevertheless, you still have that nagging concern that if the power goes out or the A/C fails, your pet will suffer and the outcome may be fatal.  Ugh.  Now imagine that you have a device that continuously monitors the temperature inside the RV and sends you an alert on your cell phone if there's a temperature emergency.  Dinner just got better!  That device exists and it's called a cellular temperature alarm or cellular heat alarm.
What is a Temperature Alarm?
A temperature alarm monitors indoor temperature and sends a notification if it gets too hot or too cold. Also called a "heat alarm" or "freeze alarm," many people use temperature alarms in unoccupied homes to guard against frozen pipes.  A temperature alarm communicates via the Internet, a landline phone connection or a cellular network.  Pet owners can use a cellular temperature alarm on an RV or boat to receive notifications of rising or falling temperatures that can put their cat or dog's health at risk. Depending upon the type of cellular temperature alarm you choose, the notifications you receive will be a text message, an email and/or a phone call.
Advantages of a Cellular Temperature Alarm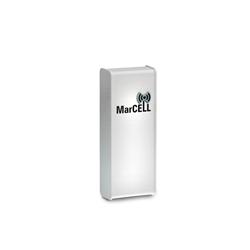 Mobility:  Since RVers and boaters are often on the move, a temperature alarm that communicates through a cell signal is usually a better choice than one that works via an Internet/WiFi or landline phone connection. Cell service in the United States has reached an all-time high, so a cellular temperature alarm will work in all but the most rural locations.
Choice of Alerts: Depending upon the type of cell phone you carry, you can receive temperature alerts in the form of a text message, email and/or phone call. If you have a smartphone, for instance, you may want to get both text messages and email messages. Here's a list of a few popular cellular temperature alarm models, the type of alerts they send out and the wireless network* they use.
*Choose a system that uses a wireless network with coverage in the locations you will be traveling to.  Click here for an interactive cell phone coverage map of the U.S.
Includes a Power Outage Alarm: In addition to getting alerts for high or low temperatures, many RVers and boaters also want to be notified when there's a power outage or if their generator has failed. Most cellular temperature alarms monitor and alert for both temperature and power, including the three models listed above.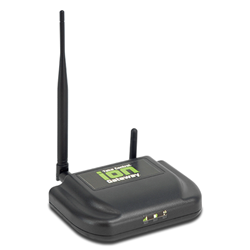 Doubles as a Security System: With the addition of optional sensors, some cellular temperature alarms can be used as a security system to monitor for trespassers and break-ins. For instance, the DIY Cellular Alarm accepts a wireless motion detector and the Metropolitan Ion Gateway system accepts both wireless door/window sensors and wireless motion sensors.
Monitoring Temperature is Critical for Traveling Pets
Controlling the interior temperature of your RV or boat is critical when traveling with a dog or cat. According to the American Veterinary Medical Association, the interior temperature of a warm vehicle can rise an incredible 34 degrees in only 30 minutes! If you have to leave your dog or cat in your RV or boat for a few hours, leave the A/C running when the outside temperature is 70 degrees or higher and use a cellular temperature alarm to monitor the situation. In cold weather, leave the heat on. Remember not to venture too far away so you can rescue your pet quickly if there's an emergency.
For other tips on traveling with pets, see this article in USA TODAY.