Do you really need a smart thermostat to enjoy the pleasure of coming home to a pre-cooled house or apartment on a hot summer day? No, you don't. There are various types of remote thermostats that allow you to control your air conditioning from anywhere, and even those considered "not smart" (or dumb) let you control your HVAC system remotely. If you're looking for a way to get your air conditioning or heat cranking before you return from the office or arrive at your vacation house, here's a brief primer on choosing a remote thermostat.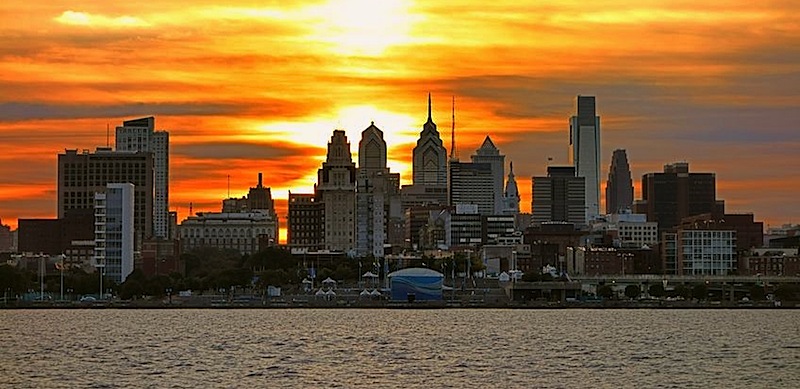 Smart vs. Dumb Thermostats
A remote thermostat allows you to control the temperature in your home from anywhere. Some are considered "smart." The defining difference between "smart" and "dumb" remote thermostats is simply how they communicate.
Smart thermostats – Smart thermostats communicate via the Internet, allowing you to control them using a smartphone, tablet or computer. Also called Internet thermostats, some smart models are wireless and connect to the Internet through WiFi. All smart thermostats require 24/7 Internet service to operate properly.
Dumb (but not stupid!) thermostats – This type of remote thermostat communicates via a landline phone connection* instead of the Internet and is controlled by phone. Also referred to as a phone thermostat, this type of remote thermostat is a good solution for homes without a high-speed Internet connection or for users who don't have a smartphone or computer.
*Can also use a cellular connection with additional piece of equipment called a cellular terminal.
Other Things Remote Thermostats Can Do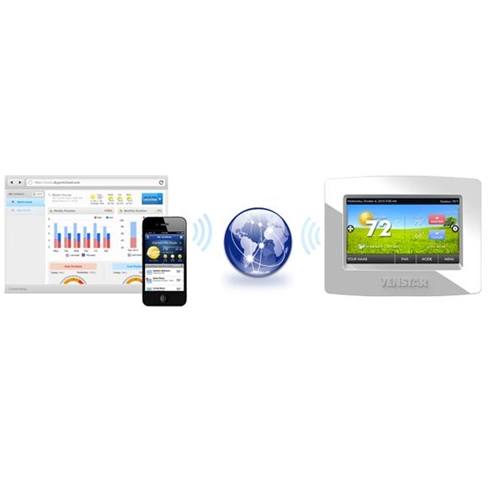 Whether smart or dumb, remote thermostats have lots of features and benefits and most models are multi-functional. In addition to adjusting the temperature inside your home from anywhere, there are many other ways remote thermostats can be used (depending upon model):
Real-time indoor and outdoor temperature status reports
Humidity reports
Power outage alerts
Freezing temperature alerts (indicating a possible heating system failure)
High temperature alerts (indicating a possible A/C system failure)
Energy usage reports
Alarm alerts for water leaks, motion and sump pump overflow
Wireless occupancy sensors for automatic temperature adjustments*
For a quick overview of some popular models of remote thermostats, take a look at this handy comparison chart. To control your HVAC system using a smartphone, tablet or computer, pick one of the smart thermostats (designated as using High-Speed Internet or Wireless High Speed Internet as their "Method" of communications).
*For more about the use of occupancy sensors vs. "learning" thermostats like the Nest, go to "Should You Upgrade to a Smart Thermostat?"
A Few Recommendations Based on Key Features
Simple to Install and Use — In 10 minutes you can install the Venstar Comfort Call Phone Thermostat — just plug it into any standard phone line.  Adjust temperature by calling in from any landline or mobile phone using voice commands or touchtone keys.
Conserving Energy – If reducing your fuel bill is a priority, we suggest the Venstar ColorTouch® with Skyport Wi-Fi Key smart thermostat.  It has a mobile app that allows users to control energy usage from nearly any location, at any time, using their smartphone, tablet or computer.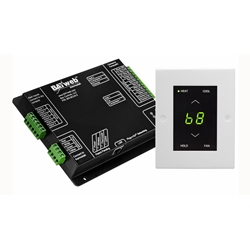 Control on a Budget — For under $100, the Aube Phone Controller is a great basic phone controller that connects directly to your existing landline phone.  Pair it with an Aube Thermostat or any other brand of thermostat that operates with dry contacts (click for compatible equipment chart).
Alternative to the Nest — If thermostat location is a problem in your home, a good alternative to a learning thermostat like Nest is a smart thermostat like the BAYWeb.  Place the wireless motion/occupancy sensors (optional) in strategic high-traffic places around the house for a more accurate reading of people moving about the house. A BAYWeb system costs hundreds of dollars less than Nest and has a 7-day programmable option, which Nest does not.
For More Information
If you still aren't sure whether what type of remote thermostat you need, contact the technical experts at diycontrols.com for additional information or advice on selecting the best smart or dumb thermostat for your home.