For some of the 37.5 million American adults who have difficulty hearing, one of the listening devices described below can be a helpful alternative to wearing a hearing aid.  Everyday activities like talking on the telephone, watching TV or participating in the conversation at the dinner table can be a challenge for people with hearing loss.  If you or someone in your family struggles with a mild hearing impairment, a listening device such as a personal amplifier, TV listening system or amplified telephone can be a real game changer for improving your ability to hear and comprehend voices, sounds and music.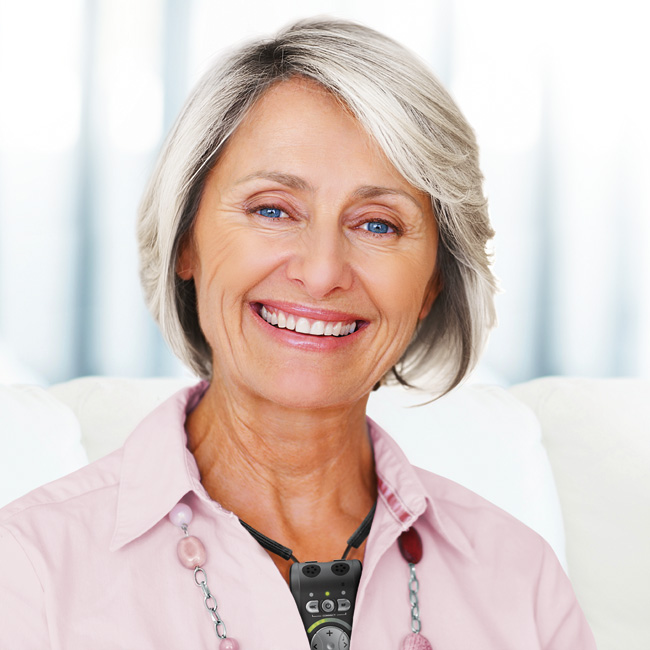 Personal Sound Amplifier
A personal sound amplifier can be an affordable alternative to hearing aids for people on a budget.  Small and portable, a personal amplifier makes it easier to communicate, follow dialogue on TV shows and movies, and have conversations in noisy restaurants.  The set consists of a transmitter, a receiver, a microphone and ear buds or over-the-ear headphones. Some models, like the Domino Pro shown in this picture, work with hearing aids and cochlear implants as well as with regular headphones or earphones. Carry your personal amplifier in a shirt pocket or and pull it out in a challenging listening situations.  It's a great tool to filter out background noises, enhance speech and increase sound volume.
Wireless TV Headphones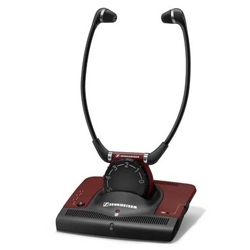 A TV listening system lets users listen to their favorite TV show or music at any volume without disturbing others.  It also amplifies voice pitch frequencies above other sounds, so words, whispers and accents are easy to understand.  A variety of comfortable, lightweight headset styles are available, including over-the-ear headphones and the under-the-chin "wishbone" receivers that are worn like a stethoscope.  For a wireless connection that enables the user to listen to the TV from anywhere in the room without wires, choose one of the new infrared systems.
Amplified Phones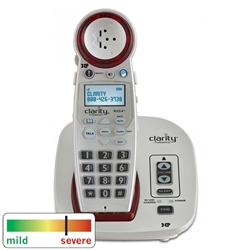 Talking on the household phone can be extremely frustrating for people with hearing loss. Fortunately, there's a wide selection of amplified phones for the hearing impaired that offer a variety of features, including large keypads, adjustable volume and tone, extra loud ringers and hearing aid compatibility. Amplified phones have three levels of amplification — mild, moderate and severe – based on the degree of hearing loss.  You can also choose between a corded, cordless or handsfree phone.   For users with vision loss, there are amplified phones with bright visual ringers to signal incoming calls and other models with extra large, back-lit keypads and large LCD displays to make dialing easier.
Other Helpful Products for the Hearing Impaired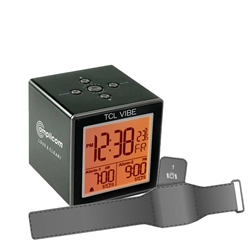 In addition to these listening devices that improve hearing, there are other products that compensate for hearing loss and help overcome daily challenges. Â These include:
Visual Doorbell — A wireless, battery-powered doorbell that uses a flashing strobe signaler and an audible chime to let you know that someone is at the door.
Flashing Lamp Signaler — Plug this device into any lamp and use it to receive a flashing alert for important sounds including telephones,  kitchen timers, babies crying, ringing doorbells, etc.
Vibrating Alarm Clock — For people who can't hear an alarm clock or want to be awakened silently, vibrating alarm clocks come with a wired or wireless vibrating bed shaker that slips under the pillow.  There's also a model with a vibrating wristband.  Many models can be set to sound an extra loud alarm.