Whether you manage a large fleet of coast-to-coast trucks or run a small home delivery pizza restaurant, employing real-time GPS tracking can help reduce costs and increase your overall efficiency.  Real-time GPS tracking (or "active" tracking) gives fleet managers the ability to see the precise location and speed of their vehicles "live" on an online map.  This lets you track your vehicles and make fast, informed decisions for events like unexpected re-routing or last minute scheduling changes.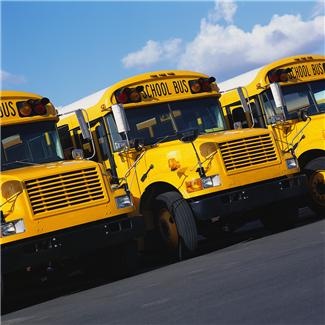 Some real-time GPS tracking systems also provide reports so fleet managers can evaluate the good (or bad) driving habits of specific drivers or get useful maintenance information on each vehicle.  If you are a business owner with a fleet of cars, trucks or buses, here's more detail on how a real-time GPS tracking system can benefit your business.
Knowing Vehicle Location = Informed Decision Making
Knowing the exact location of every vehicle in your fleet at all times is invaluable information to fleet managers and dispatchers that allows them to:
Flexibly schedule drivers for unexpected deliveries;
Add or remove a stop from the schedule;
Navigate around traffic tie-ups and substitute one driver for another;
Locate and recover a vehicle in the event of theft;
Oversee the position of drivers without having to place distracting phone calls to them, reducing risk of accidents.
With an advanced real-time GPS tracking system like the LandAirSea SilverCloud Real-Time GPS Tracker or the  SilverCloud Sync Fleet GPS Tracker, the location data provided is highly accurate — usually within a few feet of the where the vehicle is at that very moment.  It's also updated continuously, in as little as every few seconds, and can be viewed "live" on a user-friendly 2D or 3D map via any Internet-enabled computer, smartphone or tablet, making it possible to manage a fleet from a desk or on the road, 24/7.
GPS Tracking Reports = Better Fleet Management
Knowing the current location of every vehicle and being able track their movement can help save companies valuable time, money and resources by allowing them to focus on priorities beyond vehicle operation.
Some real-time GPS tracking systems, like the SilverCloud Sync Fleet GPS Tracker, take reporting a step further by providing important diagnostic information such as: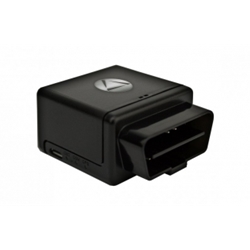 Current speed and whether it is using excessive RPMs
Low battery and fuel warnings
Harsh braking and idling warnings
Rapid acceleration and high speed warnings
The SilverCloud Sync calls their built-in reporting system "On-Board Diagnostics."  Fleet managers can use this data to generate historical usage reports for each vehicle and to stay on top of preventative maintenance issues.  They can also use the data to monitor individual drivers, which can be very useful when there's a concern of driver misuse or hazardous driving.
Share Spot ® Technology = Instant Customer Contact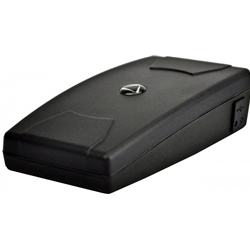 If your business will benefit by letting customers know the precise location of your vehicles at any given time, then the Share Spot® feature of both the LandAirSea SilverCloud Real-Time GPS Tracker and the SilverCloud Sync Fleet GPS Tracker is a big plus.  ShareSpot shares location information through your personal or corporate website, blog or Facebook page and is ideal for public fleet transportation services, such as airport shuttles, taxis, limousines or school buses.  It's also great for smaller operations like food trucks that serve local offices and want customers to know when they're in the neighborhood.
Who Can Benefit From Real-Time GPS Tracking?
Real-time GPS tracking systems, like those offered by SilverCloud, can benefit all kinds of public or private vehicle fleets, large and small, such as:
Localized material transport: cartage, catering, messenger service, parts delivery;
"People movers," like bus and taxi services or car rental agencies;
Public service organizations, including police, rescue, snow plowing, environmental and forestry services;
Companies that specialize in time and temperature sensitive, classified or hazardous materials;
Long-haul trucking services.
There are many other uses for GPS tracking devices, including monitoring new drivers and to record where you've hiked.  For more information on the different types of GPS tracking devices, see the article "Mom Uses GPS Tracking Device to Monitor New Teen Driver."