Whether you are an experienced or amateur outdoor enthusiast or traveler, accidents do happen, and packing a handheld GPS tracker / messenger device is one of the most reliable ways to communicate your location or status.  Although many people think they can rely on their cell phone to call for help, the reality is that most of the earth still lacks cell service!  But with a handheld GPS tracker / messenger that uses modern satellite technology, you can communicate from anywhere.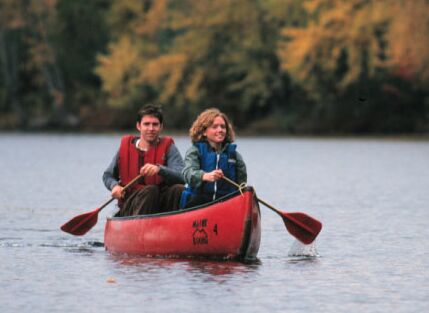 Where is There No Cell Service?
Believe it or not, about 75% or the earth's land surface plus anywhere in the ocean 15 miles offshore is too far away from a cell tower network. That means that no matter what brand of cell phone you have or which service provider you use, you won't be able to get a signal and your cell phone will be useless.
Not so with a handheld GPS tracker / messenger, like the SPOT Gen3 Satellite GPS Messenger, which communicates via satellites and works around the globe as well as thousands of miles offshore.
What Can a Handheld GPS Tracker / Messenger Do?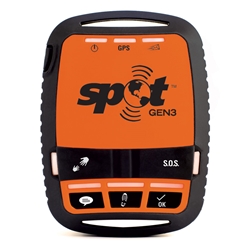 Handheld GPS tracker / messengers are designed to help people stay connected, especially when they are in remote locations or moving around.   They use orbiting commercial satellites to send out your location information and short messages to an email address via the Internet, cell phone via a text message, or to an emergency response center.
Here are some examples of how people use their handheld GPS tracker / messenger:
Send Location Information — An off-trail backpacker wants to rendezvous with fellow hikers so he sends them his exact GPS coordinates.
Track Progress – Friends of a kayaker follow his daily progress down river on his blog which uploads his changing location throughout the day.
Text Status Updates — A college student traveling abroad notifies her parents via text message each time she arrives safely at a new city.
Call for Emergency Help or Rescue — A solo sailor experiencing chest pains contacts the closest coast guard for medical assistance.
Who Needs a Handheld GPS?
Just about anyone who is outdoors for fun or work, on the water or flying can benefit by carrying a handheld GPS to send short messages, update friends and family of their location, or call out for emergency assistance.   This includes:
Hikers and Backpackers
Boaters and Fishermen
Climbers
Cyclists and Runners
Pilots
Motorcyclists
Snowmobilers
Hunters
Kayakers and Canoeists
Researchers and Explorers
Turn a Smartphone into a Satellite Communicator
If you are outside cell phone range and want advanced capabilities for staying in touch, pair your smartphone with a new device called the SPOT Connect.   SPOT Connect links your smartphone to a global satellite network so you can send email and text messages and even update Twitter and Facebook.  It also has the same GPS location, tracking, and SOS messaging capabilities of a basic handheld GPS tracker / messenger.
P.S. — Remember to Activate!
Handheld GPS tracker / messenger devices require a "service plan" to activate their features.    Basic Service Plans for SPOT devices differ by model and additional service upgrades are available to enhance your SPOT experience.