If you are currently using the AGM GSM Cellular Alarm Module by Risco (formerly Rokonet) to provide a cellular connection for a security system or other device that requires a dial tone, please read this important announcement.  As of December 31, 2016, AT&T shut down its 2G network.  This means that 2G equipment using the AT&T cellular network, including the Risco AGM GSM Alarm Module (model # RP200GSXMUSB), will no longer communicate.  Although manufacturer Risco will not be offering a direct replacement for this product, AGM GSM Alarm Module owners do have a number of remedial or replacement options which are discussed below.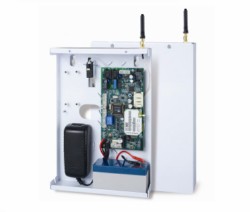 Switch to Another Cellular Provider
You can continue to use your AGM GSM Alarm Module by replacing its AT&T 2G SIM card with a 2G SIM card from a cellular provider that still offers 2G service, such as T-Mobile. T-Mobile has indicated that they intend to keep their 2G network operating through 2020. Check with your local T-Mobile provider for coverage details.
Purchase an Alternative Cellular Terminal
Replacing your AGM GSM Alarm Module with another type of cellular terminal is another option.  This will allow you to continue using the security system, freeze alarm or whatever equipment you have connected to your AGM GSM Module.  (A cellular terminal — which is what your AGM GSM Alarm Module is considered — is a piece of telecommunications equipment that provides instant connectivity to a cellular network and a dial tone.)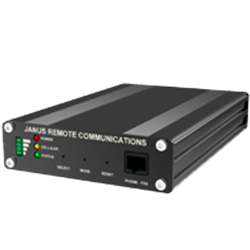 The Janus POTSwap is one popular cellular terminal.  It is available as CDMA-compatible for use on the Verizon Wireless network or as GSM-compatible for use on the AT&T network. For an overview of which cellular terminals and cellular service provider compatibility, go to this chart.
Upgrade to an All-in-One System
There are many affordable all-in-one remote monitoring devices available today that incorporate a communications module so you don't need a separate cellular terminal or dialer (a device that provides a dial tone either via a landline connection or Internet).  These all-in-one systems can be used to monitor for high and low temperature, humidity levels, power outages or water leaks.
If you used your AGM GSM Alarm Module to remotely monitor these conditions in your home or business, you can replace your current setup with a single piece of equipment, such as the MarCELL Cellular Connected Monitoring System.   It works wherever there's reliable Verizon cellular service and monitors temperature, humidity and power.  If there's an emergency, it sends an instant phone call, text or email message to your mobile device or PC.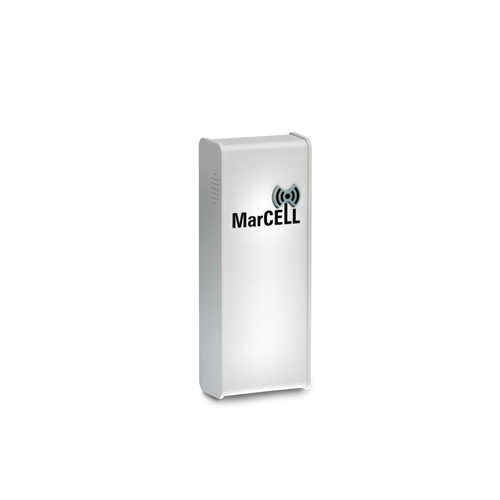 To monitor water levels in a sump pump pit, water leaks and temperature extremes, the PumpAlarm Cellular Water Alarm comes packaged with everything you need to monitor water in two areas and power at one electrical outlet. For other all-in-one monitoring solutions, check out our High/Low Temperature Alarms category.
Upgrade to a 3G Dialer
A 3G dialer is another option for replacing your AGM GSM Alarm Module.  (3G is the "third generation of wireless mobile telecommunications technology and was introduced in 2008.)
Sensaphone offers a couple of dialers with a 3G cellular modem built in and several input/output options — Sensaphone Cell682 and Sensaphone Sentinel Monitoring System with Cellular Modem.  These dialers are best if you need dry contacts for the sensors or equipment you are currently using with your AGM GSM Alarm Module, or if you want to add or change to analog sensors such as temperature, humidity etc.
Questions?
We hope that this article is helpful.  If you have additional questions on which course of action to take to upgrade or replace your AGM GSM Alarm Module, please feel free to contact us for recommendations specific to your current application.