If you own a boat, you know that there's a lot that can go wrong at any time, from leaks to break-ins to unexpected power outages. Â The good news is that there are many easy-to-use remote monitoring solutions that allow you to protect your boat from anywhere via your smartphone. Â All you need is the the monitoring device; a cellular, WiFi or GPS connection; and a smartphone or computer. Â Although some remote monitoring devices are made specifically for marine use, there are many similar products designed for other applications that can be "repurposed" for use on a boat. Â Oftentimes, they cost less too. Â Here are a few of our favorites:
IP Camera for Exterior Surveillance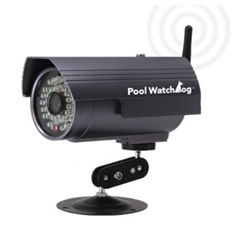 Break-ins and theft are a big problem for boat owners, even when docked in a so-called "protected marina."  With the wireless, weatherproof Pool Watchdog IP Surveillance Camera, you can monitor your boat 24/7 and get instant email or text message alerts if an intruder steps into the cockpit of your boat.  It also lets you observe activity on your boat via streaming live video to your smartphone, tablet or computer so you can see who is trespassing and determine the best course of action.
Wi-Fi enabled — works with your existing router and your marina's Internet service
Easy "plug and play" setup
No monthly service fees
Night vision
Cost: Â Less than $200
Cellular Alarm for Water Sensing and More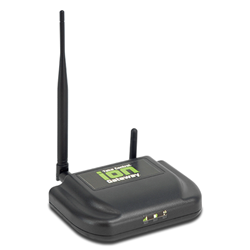 If you want to be alerted if your boat is taking on water because the bilge pump has failed or there's a leak somewhere in the hull, the cellular-based Metropolitan Industries Ion Gateway Monitoring and Alarm System is the perfect solution for boats without an Internet connection. Â The Ion Cellular Gateway accepts two wireless sensors so it can also be used to monitor for motion, temperature, open/closed doors and windows, power outages and more with optional sensors.
Sends text message or email alerts
Operates on theT-Mobile cellular network
Low cost service plan: $6.00 – $8.00/month thru manufacturer
Cost: Â About $375 plus sensors
Self-Powered Cellular Alarm for Bilges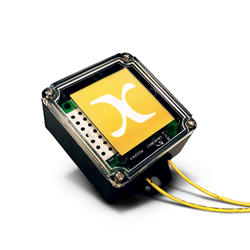 Here's a unique cellular alarm you can use to monitor your critically important bilge pump.  Because the xProxy Link is self-powered by a long-life non-rechargeable lithium chloride battery battery, it's ideal for boats on moorings that aren't plugged into an AC power supply and don't have an Internet connection.  The xProxy Link has one input and when triggered, it sends text, email, voice, and/or push notifications to up to 10 recipients with your personalized alert message.
Add a sumpbobber float switch to monitor your bilge pump
Alarm is completely self-powered by 5 to 7 year non-rechargeable battery
No monthly service costs –Â Verizon Wireless connectivity included in cost of unit
Cost: Â $550 includes cellular service for life of unit
GPS Location Tracker to Find Stolen Vessels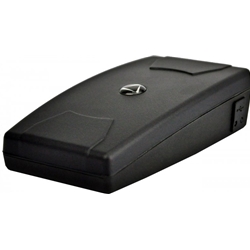 For peace of mind, hide the SilverCloud Real-Time GPS Tracker somewhere on your boat and you'll be able to find it anywhere in the world if someone takes it from its dock or mooring.  Use the tracker's geo-fencing capability to set a virtual boundary for your boat.  If there's unauthorized movement, the SilverCloud GPS Tracker will send a text message alert to your smartphone or computer.  It uses 100% GPS satellite technology and allows easy live viewing of your boat's location on the SilverCloud mapping interface powered by Google Maps.â"¢
Small and easy to install
Sends text message alerts for speed, movement and low-battery
Powered by rechargeable lithium ion battery
Cost: Â Under $300 (plus activation fee and data plan)