Whether you're at home or away on vacation, keeping your family and home safe is as important as ensuring summer fun.  Fortunately, today's wireless devices and smart technology make it easier for parents to protect their loved ones and house, even while traveling.  Here are some of our favorite products that encourage family safety and promise to make this summer more enjoyable.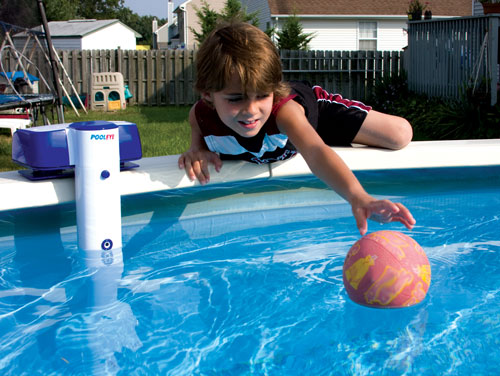 Water Safety for Kids and Pets
Adult supervision is the best way to protect non-swimmers around pools, spas and open water.  For another layer of protection, add a pool alarm to prevent accidental drownings.  If a child or pet falls into the water, your pool alarm will sound a loud siren to alert you or your neighbors.  There are different types of pool alarms — some are for above-ground pools only and others are designed for in-ground pools.
Take it With You:  The Safety Turtle 2.0 Pool/Water Alarm is completely portable so you can take it with you wherever your family will be swimming, including a friend's pool, hotel, lake or boat.  Safety Turtle 2.0 is a "personal immersion" system that uses water-activated wristbands and pet collar tags that trigger a loud alarm when submerged in water.
Protect the Home Front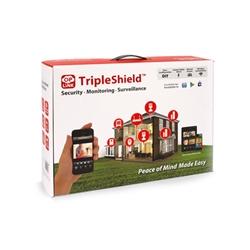 Protecting your home against intruders is a priority for all families, particularly when traveling.  For an alternative to an expensive professional installation, consider a DIY wireless security system like the SkylinkNet Connected Alarm System.  For less than $150, you get a starter kit with an Internet hub you can control remotely via your iPhone or tablet  Since you do the setup, there are no expensive installation costs.  And like many DIY systems, there are no mandatory monthly monitoring fees either.
Receive Alarm Alerts Remotely:  The Oplink TripleShield DIY wireless security system is another way to stay connected to your home while you are on the road.  You control the system with your smartphone or tablet from wherever you are.  If there's activity at your house, you'll receive a notification on your mobile device and/or landline phone.
Keep Track of Teens and Kids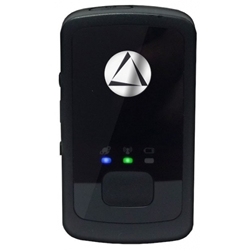 Do you worry your kid's safety when they leave the house?  For a reliable and discreet way to keep tabs on your child or teen's whereabouts, the pocket-sized SilverCloud® Tag Personal Tracker is the real-time GPS tracking solution for monitoring their activity and location.  The SilverCloud Tag is ultra-small and can be hidden inside a vehicle or tucked into your child's backpack, briefcase or purse.
View Tracks from Anywhere:   The SilverCloud GPS tracker gives you unlimited historical playback of your child's travels on an iPhone or iPad using the free SilverCloud iTunes app.  You can also receive alerts via text message and/or email if your child moves beyond the boundaries you set.
Hot Weather Safety for Pets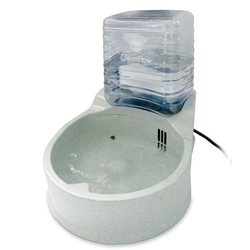 Pets need a constant supply of cool, clean drinking water, especially on a hot summer day.  On days when you're not around to refresh your pet's water bowl, set up an automatic pet waterer to provide them with refreshing, healthy water.  For cats and small dogs, the Eyenimal Pet Fountain holds up to 50 ounces.  For multiple pets and larger dogs, try the large size K&H Clean Flow Bowl with a Reservoir that filters the water up to 130 times per hour to keep it fresh and tasty.
Check Up on Pets While You're Away:  Now there's a nanny cam for pets!  The Motorola SCOUT66 WiFi Pet Video Camera lets you peek in and even talk to your pet using your smartphone, tablet or PC.  It's also a great way to check up on your petsitter while you're on vacation or at work.
Keep Seniors Safe at Home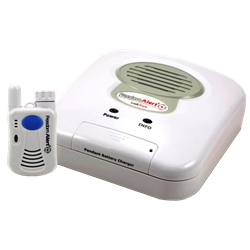 Summer's heat and frequent power outages can really affect a senior's lifestyle.  Give the seniors in your family a fast and reliable way to call for help with a personal emergency alert system.  Instead of leasing one of those expensive brand name alert systems you hear advertised, you can own a comparable alert system like the wireless FreedomAlert for under $250 and no monthly fees.  Freedom Alert allows direct two-way communication with family and friends plus the ability to call 911 through a wireless pendant that the user wears around the neck or on a belt.
Look In on the Folks:  Stay connected with your loved ones while you're traveling with a smartphone-controlled system like the Oplink Connected Care System with IP Cameras that lets family and caregivers monitor live video of their senior on a smartphone.
More Summer Safety and DIY Products
For additional safety products and do-it-yourself remote monitoring devices, take a look at the diycontrols store and diycontrols blog sites.