Forecasters at the National Oceanic and Atmospheric Administration (NOAA) Climate Prediction have predicted above-normal hurricane seasons on both coasts this year. While the "official" hurricane season runs from June 1 through November 30, August signals the start of the peak period for these dangerous and often devastating storms.
If you live in a hurricane beltway, now is the time to make the necessary preparations for keeping your home and family safe when high winds, heavy rain, flooding and storm surges arrive. Our basic Hurricane Survival Guide includes everything you need to have on hand before the next storm hits.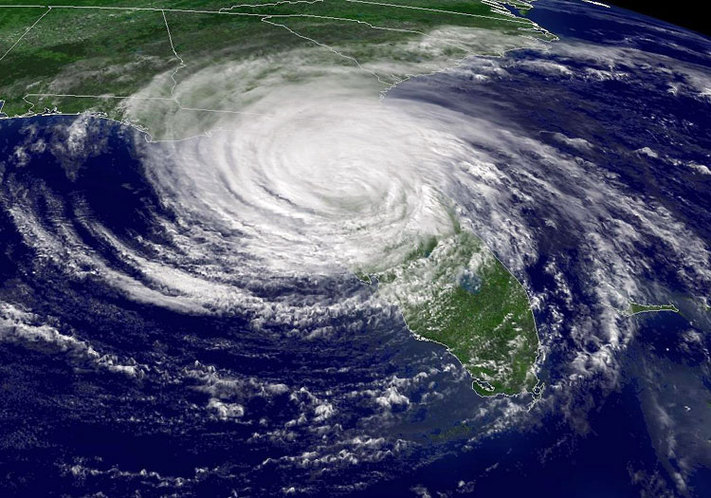 (1)  Food and Water for 3 to 5 Days
At least 5 gallons of water per person
Canned and non-perishable food (plus a manual can opener for opening cans)
Baby food or formula
Pet food and extra water for animals
Clean containers for extra water
(2)  Health and Safety Items
30 days worth of prescription medicines
First aid kit and instructions
Fire extinguisher
Sleeping bags or extra blankets
Supplies to make drinking water safe (like iodine tablets or chlorine bleach)
(3)  Battery-Powered Lighting and Chargers
(4) Personal Care Products
Hand sanitizer and wet cleaning cloths (like baby wipes)
Soap, toothpaste and toothbrushes
Diapers
Tampons and pads
(5) Weather Alert Radio
(6)  Ditch Kit
Cash or traveler's checks
Important family documents such as copies of insurance policies, identification and bank account records in a waterproof, portable container
Drivers license, credit cards, passport and cell phone
7)  Emergency Car Kit
Advance Planning Can Make All the Difference

Stocking up on basic emergency supplies is essential for hurricane survival in the event you lose power or are stuck at home for days. Don't forget to make a family emergency plan to ensure that family members can communicate with each other if you are separated or get stranded at work or school.
For more information, the NOAA website includes a series of detailed checklists covering everything from evacuation planning to updating your insurance policy. We also offer an array of easy, low-cost home safety ideas and flood prevention products designed to help you keep your home and family safe and secure — no matter how many storms develop this year.