A power outage can happen any time of year. While statistics show outages are more prevalent during the summer months, the fact is that power systems and equipment are vulnerable year round. Threats include high winds, ice storms, lightening strikes, falling trees or branches, extreme heat or cold, and damage from wildlife, car accidents or construction equipment.
There are practical steps you can take to prepare your home or business for a power outage. As we head into September, which is National Preparedness month, now is an ideal time to review your preparations or put a basic power outage plan in place if you don't have one.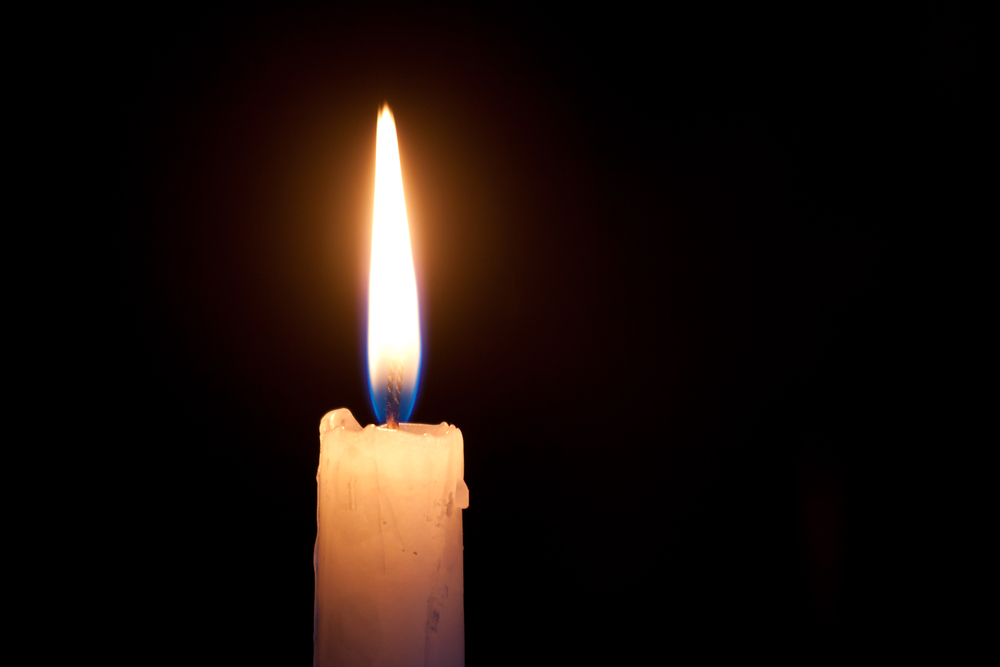 In the event of a power failure, responding quickly can minimize damage to your home or business. If you are typically at home a great deal or your business operates 24/7,  someone is likely to notice if the power goes out and take immediate action. However, for families who work, travel or have unoccupied vacation homes, as well as business owners whose offices or commercial buildings are left vacant after hours, a power outage alarm offers valuable benefits.
Power Outage Alarms Have a Variety of Uses
One of the most important functions of a power outage alarm is that it sends you an alert so you can address potential problems. This can be in the form of a local alert (audible or light) or a remote notification such as a call, text or email. There may be times when you choose to do nothing other than call the utility company to find out how long the power will be out. But even that information can help you make informed decisions and take appropriate next steps, especially if the electricity will be off for days, rather than hours.
Home and business owners can use power outage alarms in a variety of ways, including:
Refrigerator and freezer monitoring
Generator monitoring
Sump pump monitoring
Computer equipment monitoring
Heating and A/C system monitoring
Chemical storage monitoring
Fish tank and aquarium monitoring
Security system monitoring (if no battery backup)
Local Alerts Offer a Simple Solution
Local alarms are ideal for when you are home or at work but may not immediately notice that there is no power. The Power Failure Alarm / Failed Circuit Alarm notifies you of a power outage with an 85 to 90 dB buzzer. Reliance Controls PowerOut Power Failure Alarm and LED plugs into any 120V outlet or power strip. When the power fails, the PowerOUT! emits a pulsing alarm, about as loud as a travel alarm clock, and illuminates three built-in, ultra-bright LEDs to provide safety lighting.
For home or business owners who store large quantities of perishables in refrigerators or freezers, a power outage can have disastrous consequences. The Refrigerator/Freezer Power Outage Alert includes the Dakota Alert 2500 Universal Transmitter, DCR-2500 Duty Cycle Receiver, and a PLS-110VAC 120VAC Power Loss/Outage Sensor. When there is a loss of power, the transmitter sends a signal to your receiver up to 2,500 feet away.
Remote Alarms Require Connectivity
A remote power outage alarm sends a notification when you are away via phone, email and/or text message. Many units also sound an audible siren and are multi-functional, monitoring for other conditions such as temperature and water leakage. Prices vary based on functionality and most models have battery backup.
This type of power outage alarm requires connectivity to communicate, so you will need to choose a model that is compatible with the communication connectivity service available at your home or business. Options include a landline phone connection or a cell phone signal. 
Landline Phone Connection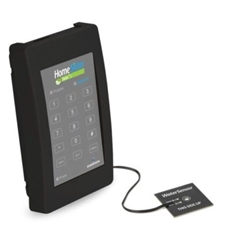 If your home or business has a landline* phone connection, there are several power outage alarms to choose from. The HomeSitter is one of the lowest-cost alarms on the market.  It will call up to three phone numbers and protect your home against power outages, temperature extremes and sump pump failures.  The Intermediate Freeze Alarm and Deluxe Freeze Alarm are popular power outage and temperature alarms that allow you to call in for real-time updates on temperature, power and battery status.  Like the HomeSitter, they call up to three phone numbers and monitor for hot or cold temperatures.
For a truly multi-functional phone alarm, choose a model with inputs for optional sensors to monitor for break-ins, humidity, smoke and flooding. The best-selling Sensaphone CottageSitter 400 has four sensors including one that monitors temperature where the unit is installed. The Sensaphone 400 can notify up to four people by making voice phone calls and continues to make calls until someone responds. You also can use it to set off a local alarm when the phone line is cut or unplugged.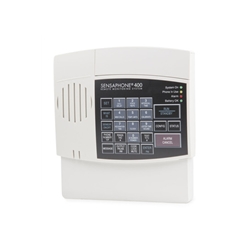 *Note that some digital phone services (digital cable phone service, VOIP, DSL phone service) require uninterrupted power to operate which means that the power outage alarm may not be able to call out during a power failure. Check with your phone service provider with any questions.
Cellular Phone Connection
Cellular power outage alarms offer the advantage of continuing to operate even when extreme weather or other types of damage cause telephone lines to go down. The MarCELL Cellular Connected Monitoring System is a cell phone based product that monitors the power status, temperature and humidity in your home, business or vacation property. It sends text, email and phone call alerts so you can monitor your home or business from any computer, Smartphone or tablet.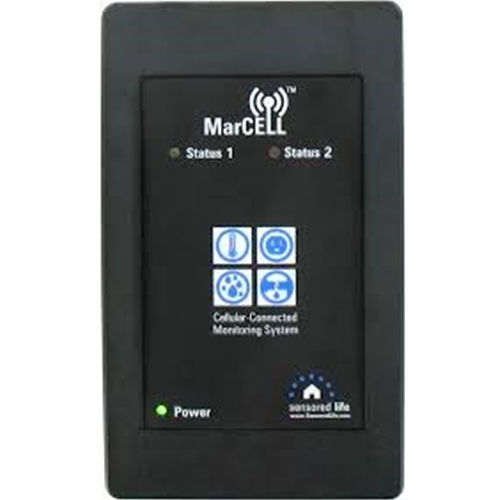 The PumpAlarm Cellular Water Alarm monitors high (or low) water and power loss and sends text message alerts to up to three cell phone numbers. It comes packaged with everything you need to monitor two areas and one electrical outlet.
Summary
A power outage alarm is a wise investment for home and business owners alike. It can help prevent a range of costly problems, from spoiled food and freezing pipes to vandalism or flooding caused by a sump pump failure. Power outage alarms can be lifesaving for people with health issues who are dependent on powered equipment such as oxygen tanks, or for any situation where a nighttime power failure can result in an emergency.  Regardless of the application, be sure to choose a model that has a long-life backup battery for prolonged operation.