Summertime is fun and relaxing for most people, but the heat, humidity and emphasis on outdoor activities can be hazardous for seniors. While there are many benefits to getting outside and enjoying the fresh air, it's important to take precautions to help older adults avoid heat and exercise-related injuries.
Here are some great summer safety tips for seniors and their caregivers.
Cool Off
The MagnaLatch ALERT Pool Safety Gate Latch with Alarm is a magnetic latch that is easy to install to vinyl, metal or wood gate posts. The alarm has dual electric warnings when unlatched: bright LED lights and an audible alarm. The latch has a rekeyable lock for extra security and convenience. The safety gate comes in two models, a Top Pull for child safety and Vertical Pull for pet safety.
Pool Alarm
Life Jackets are A Must

Wearing a life jacket is an essential safety precaution for at-risk seniors who cannot swim or do not have the strength to tread water if submerged. A Type II life jacket that turns an unconscious person face-up in the water is the best choice for frail seniors. Make sure the fit of the life jacket is correct for the person's size and weight.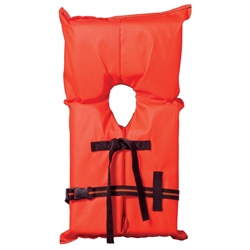 More Hot Weather Safety Tips
For more ways to stay safe this summer, we offer a variety of wellness options and independent living aids designed to help seniors maximize their health and provide peace of mind for their families. You may also want to print this list of 12 Summer Safety Tips for the Elderly published by Care.com and post it on your senior's refrigerator to remind them to be cautious when temperatures climb.