Here's great news for anyone shopping for an inexpensive freeze alarm to use in a location where there's no landline phone or Internet connection – there are now three standalone cellular freeze alarms to choose from!   All three models are basically "plug and play" making them simple to set up.  They also operate on one of the major cellular networks so they'll work virtually anywhere in the U.S.   If you are looking to protect a house, office, boat or RV from frozen pipes, keep reading to learn more about the latest in cellular freeze alarms.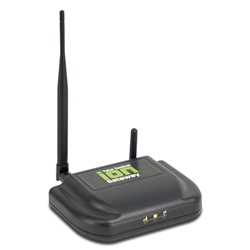 What is a Cellular Freeze Alarm?
A freeze alarm is a device that monitors the temperature inside your home and sends out a warning to you if the temperature drops dangerously low — before your pipes freeze and burst.  A cellular freeze alarm uses a cellular telephone signal to send out the alerts, whereas traditional freeze alarms communicate via a landline phone connection and Internet/WiFi freeze alarms communicate via the Internet.
Just a few years ago, you needed to combine a traditional freeze alarm with another piece of equipment called a "cellular terminal" to create a home freeze alarm that communicates via a cellular signal. Today, you can opt for one of these standalone cellular freeze alarms that are simple to install and less expensive to buy and operate.
Advantages of a Standalone Cellular Freeze Alarm
1.  Low cost to operate – No need for a landline phone or 24/7 Internet service to support your freeze alarm.
2.  Monitor from your smartphone, tablet or computer – Receive freeze alarm alerts wherever you are as a text message, email and/or phone call (depending upon which model you pick).
3.  Easy to set up – Just plug it in!
4.  Portable – If you move around a lot and want to use your cellular freeze alarm in various locations, just unplug it and bring it with you.
5.  Adjustable temperature set points – You program the high and low temperature thresholds.
6.  Monitor for power outages, heat and other conditions – The freeze alarms shown here also monitor for power outages and high temps. Add optional sensors to monitor for other conditions, including water leaks or humidity.
Top Models
If you are looking for a full-featured and reasonable priced cellular freeze alarm, we recommend the HomeSitter TEC.
Features include:
Sends text message, email or voice alerts.
Operates on the Verizon Wireless network, the largest in the country.
Unlimited cloud access from your smartphone, tablet or computer.
Comes ready to monitor for high or low temperatures, humidity and power outages.
Cost: About $250.
Multiple low-cost subscription plans starting at $8.25 per month/annual plan.
For homeowners on a tight budget, the dual-sensor DIY Cellular Alarm for Homes is one of the most affordable to purchase and operate and offers an extensive range of sensors.
Features include:
Sends text message alerts.
Operates on the Verizon Wireless network, the largest in the country.
Comes ready to monitor for power outages plus 2 other conditions of your choice: high or low temperature, sump pumps, CO, motion, water, humidity, smoke and more (sensor costs vary).
Cost: Under $200.
Lowest cost service plan: Only $30/year.
If you want the kind of easy setup that you get with wireless sensors, the Metropolitan Ion Cellular Gateway is the only cellular freeze alarm that offers that kind of versatility. Wireless sensors operate 250 – 300 ft. non-line-of-sight from gateway (a wireless range extender is available).
 Features include:
Sends text message or email alerts.
Operates on the T-Mobile network.
Add a wireless temperature sensor to get high and low temperature alerts.
Also monitors for power outages, water, motion, open/closed doors and windows and more with optional sensors (sensor costs vary).
Accessible via web/smartphone for current temperature reading or remote programming.
Cost: About $375 plus sensors.
Low cost service plan: $6.00 – $8.00/month thru manufacturer.
Summary
Since you can't always be around when a power outage or furnace failure sends temperatures in your home plummeting, installing one of these cellular freeze alarms is the smart way to prevent expensive and messy water damage caused by frozen pipes. For more information on how to prevent other types of potentially devastating water leaks and floods in your house, go to the blog article "How to Protect Your Home from Costly Water Leaks."