I'll bet most homeowners have never heard of a device called a "freeze alarm"… unless they experienced the same devastating consequences of frozen pipes that we did in our Vermont vacation house one cold January day. Fortunately, we were able to dodge a whole house disaster because our caretaker just happened to stop by for her weekly visit and noticed that our heat was out. And she was able to arrange for a repairman to fix the furnace that same day so we only suffered damage in one bathroom. But how could we prevent another frozen pipe fiasco from happening in the future? That was our dilemma.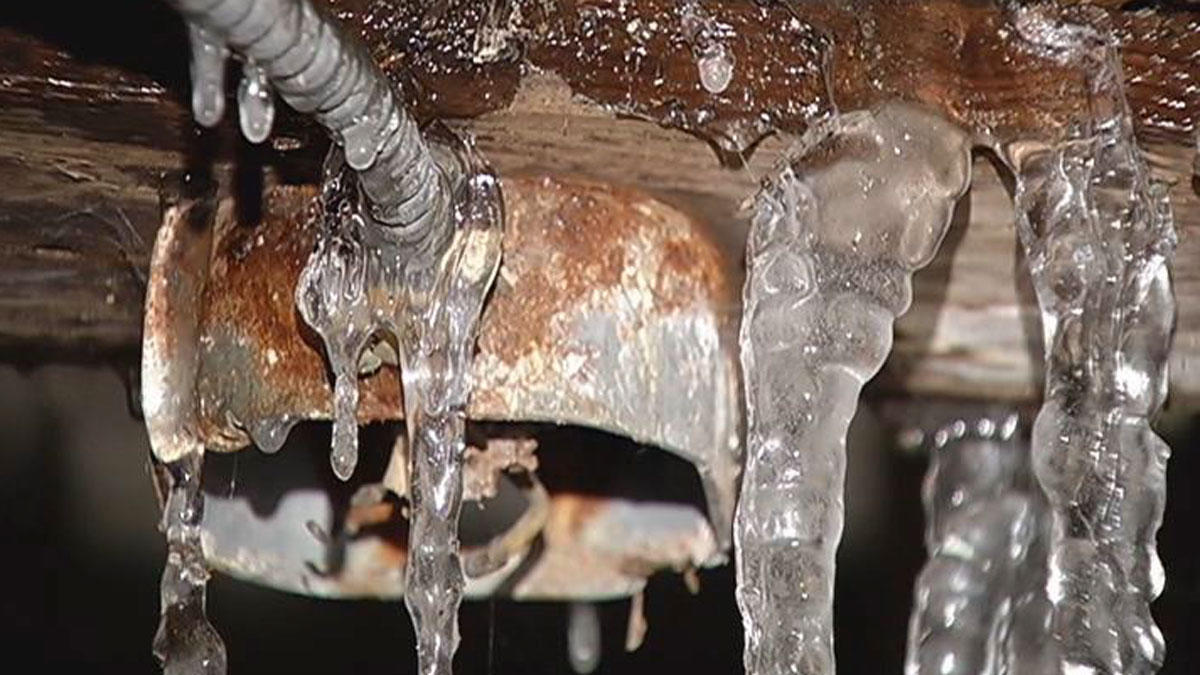 Weighing the Options
If our house had gone unheated for another day, more pipes would have froze and burst and there would have been serious damage to the walls, carpeting and furniture, as well as our personal belongings. We considered increasing the number of caretaker visits to two or three times a week, but we concluded that this wasn't a good option. If the furnace failed in between caretaker visits, our pipes could still freeze, especially during a long cold snap.
So we did some online research to see if there was some kind of device that would warn us if the heat went out again so we could address the situation before the pipes froze.  A quick Google search led us to a category of devices called "freeze alarms," which are affordable, easy-to-install monitors that alert you when the temperature in your home drops below a certain level (typically around 45° F).  Bingo — we had our solution!
Criteria for Choosing a Freeze Alarm
Now we had to figure out which freeze alarm was best for our situation. We learned that prices ranged from under $50 for a very basic freeze alarm, like the Reliance Controls PhoneOut Freeze Monitor, to $300 to $400 for a multi-functional model that can monitor for other conditions.
We also learned that in addition to how much you want to spend, the most important criteria for choosing a freeze alarm are:
Communications services available in your home — Landline phone, cellular phone or Internet
How you want to be alerted — Phone call, email or text message
Other capabilities – Such as remote temperature control and the ability to program remotely
Temperature set point — Adjustable or pre-set by manufacturer
Other conditions to monitor for – Such as water leaks, power outages, break-ins or humidity
What We Picked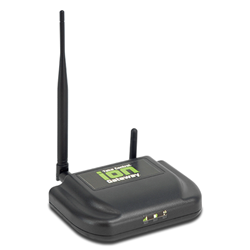 In order for your freeze alarm to send you alerts, it needs a way to communicate (either by landline or cellular phone signal or Internet), so this is where you must start the selection process. Since we don't have a reliable cellular service at our house in Vermont, we couldn't use one the newer plug-and-play cellular freeze alarms like the Metropolitan Industries Ion Gateway or DIY Cellular Alarm for Homes, or a traditional dial-up freeze alarm connected to a cellular terminal.
We considered going with an Internet freeze alarm like the Temperature@lert Wi-Fi Edition, which is a good choice as long as your home has full-time Internet (which we do). It sends out email alerts and text alerts to an unlimited number of smartphones or computers and comes ready to monitor for high and low temperatures.
We also looked at the popular Intermediate Freeze Alarm.  This freeze alarm communicates via a landline phone connection and automatically calls up to three phone numbers when the temperature rises above or below your temperature set-point.  It also allows you to call in and hear the current temperature, power status and battery status with a simple 15 second phone call
In the end, we concluded that we really liked the idea of being able to adjust our thermostat remotely, so we choose the Sensaphone 400 Cottagesitter and hooked it up to a setback thermostat. Now with a simple phone call, we can pre-heat our vacation house so it's warm and toasty when we arrive on a cold winter's night.  The Sensaphone 400 also notifies us when there's a power outage, which is a common precursor to a low temperature emergency, and it allows us to call up to get an exact temperature reading at any time.
Other Good Ways to Protect Your Home
Our frozen pipes event prompted us to think of other disasters that could occur when our house was unoccupied, like flooding caused by a leaky appliance, melting snow on the roof, or a sump pump overflow.
We hooked up water sensors to our Sensaphone 400 so now we'll receive alerts if there's a leak in our attic or basement. (FYI, there are other freeze alarms that are very reasonably priced that double as call-out water alarms, including the Uncle Albert Wireless Freeze and Water Alarm and the La Crosse Alerts Online Water Leak Detector.)
To protect against leaky toilets, we installed a Toilet Guardian in each bathroom. This clever device monitors changes in the water level in the toilet tank and automatically shuts off the water supply to the toilet if a leak is detected.
And to protect against water damage caused by a malfunctioning washing machine, we opted for a pair of Watts FloodSafe Auto-Shutoff Connector Hoses that turn off the water supply to the machine as soon as excess water flow is sensed. FloodSafe hoses are made of braided stainless steel, have no mechanical moving parts and don't require a power source. You can get FloodSafe hoses for dishwashers, faucets, toilets and ice makers, in addition to washing machines.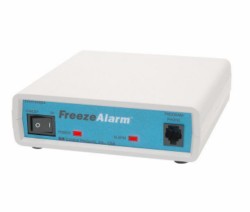 Summary
With the addition of our new freeze alarm and the various water alarms we installed, we are much more confident that our vacation home is protected from another frozen pipe fiasco or flooding.  We still rely on our wonderful caretakers to be our eyes and ears when we're away, but in between their visits, our Sensaphone 400 Cottagesitter is constantly monitoring the temperature in our home.  And if something goes wrong, the Sensaphone 400 will call us!