Driveway alarms are becoming increasingly popular with security-conscious homeowners.  With a driveway alarm,  you won't be surprised when a guest or stranger appears at your door because the system will alert you as soon as a person or vehicle enters (or leaves) your driveway or property.  We've come up this list of 9 ways to use a driveway alarm at a home or business, but we're betting that our readers have more clever ideas.  Send us your suggestions on how you use a driveway alarm using the "Comments" box at the end of this article and we'll add them to our list.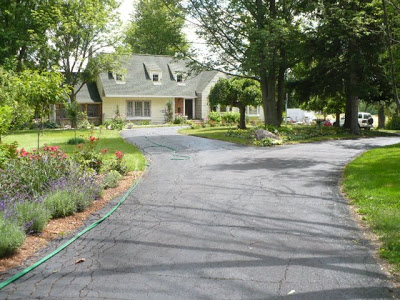 1.  Know when guests or deliveries have arrived
Get a heads up as soon as your guests' car or the delivery van has entered the driveway so you can greet them at the front door.  Seniors living alone love this feature when they're anxiously awaiting the arrival of a service person or visitor.
2.  Protect children playing on the driveway
If you're worried that your little ones will wander into the street when they are playing on the driveway, set up a pair of driveway alert sensors to warn you when they leave the safety of the driveway.
3.  Receive customer alerts
Businesses can use a driveway alarm to monitor the entrance of their store or office or parking lot to receive alerts when customers arrive.  The easy-to-install Dakota Alert 2500 is perfect for this application.  It uses a pair of solar-powered break beam sensors to create an infrared cross beam that detects when a person or vehicle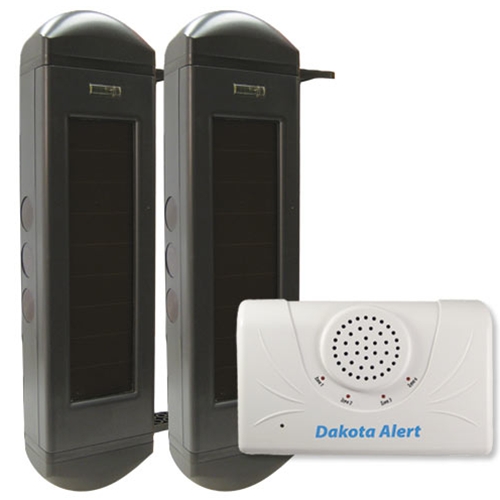 passes through the beam area.
4.  Know when teen drivers arrive home safely (or catch them sneaking out!)
Parents can use a driveway alarm to get an alert when their teen drivers have returned home or are trying to sneak out.
5.  Protects cars, RVs or boats parked on driveway
Anything parked outside is an easy target for thieves. Use a driveway alarm to receive a warning when a trespasser approaches your parked vehicle.
6.  Monitor large properties or buildings
Use one or more driveway alarms to provides surveillance at remote greenhouses, large warehouses, farms and sprawling properties.
7.  Remotely monitor activity at unoccupied vacation homes
Monitor outdoor activity at your vacation home when you're not there using a driveway alarm.  Combine it with an autodialer to have immediate alerts sent to you via telephone, text or email (based on dialer model) that someone is trespassing.  Either the Dakota DCMA-2500 or DCPA-2500 driveway alarm connected to one of our Sensaphone dialers creates an effective detection system to watch over your vacation home while you're away.
8.  "Let me in!" pet alerts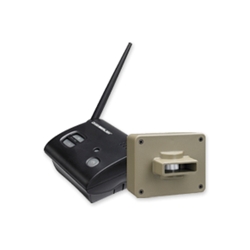 Strategically place a driveway alarm motion detector outside your front or back door. When your dog or cat returns from her trek and is pawing at the door to come in, your driveway alarm will send you an alert.
9.  Send us your suggestions and we'll add them to this list!
Driveway Alarm Types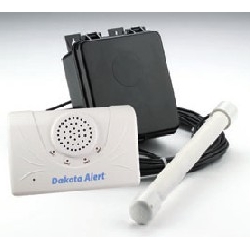 There are quite a few different types of driveway alarm systems.  For fast and easy installation, choose a driveway alarm that is wireless.  Many driveway alarm systems accept multiple sensors so you can monitor more than one location.  Choose a motion detection system if you want to monitor for people, animals and vehicles.  If you only want to get alerts when vehicles are coming and going, take a look at get the kind of driveway alarm that uses a metal sensing probe or magnetometer sensor that detect the movement of iron or steel.