Do you have an aversion to spring home maintenance chores?  Are you a homeowner who loathes puttering around the house but recognizes that certain springtime jobs can't be ignored, like the dreaded yard cleanup, messy gutter unclogging and tedious window washing?  If you consider yourself a lazy do-it-yourselfer, here's a helpful guide on how to tackle critical springtime chores without expending too much energy.   We'll help you decide which projects you should try to do yourself and when you are fully justified paying (or bribing) someone else to do the job because it's either too time consuming, too dirty or too risky.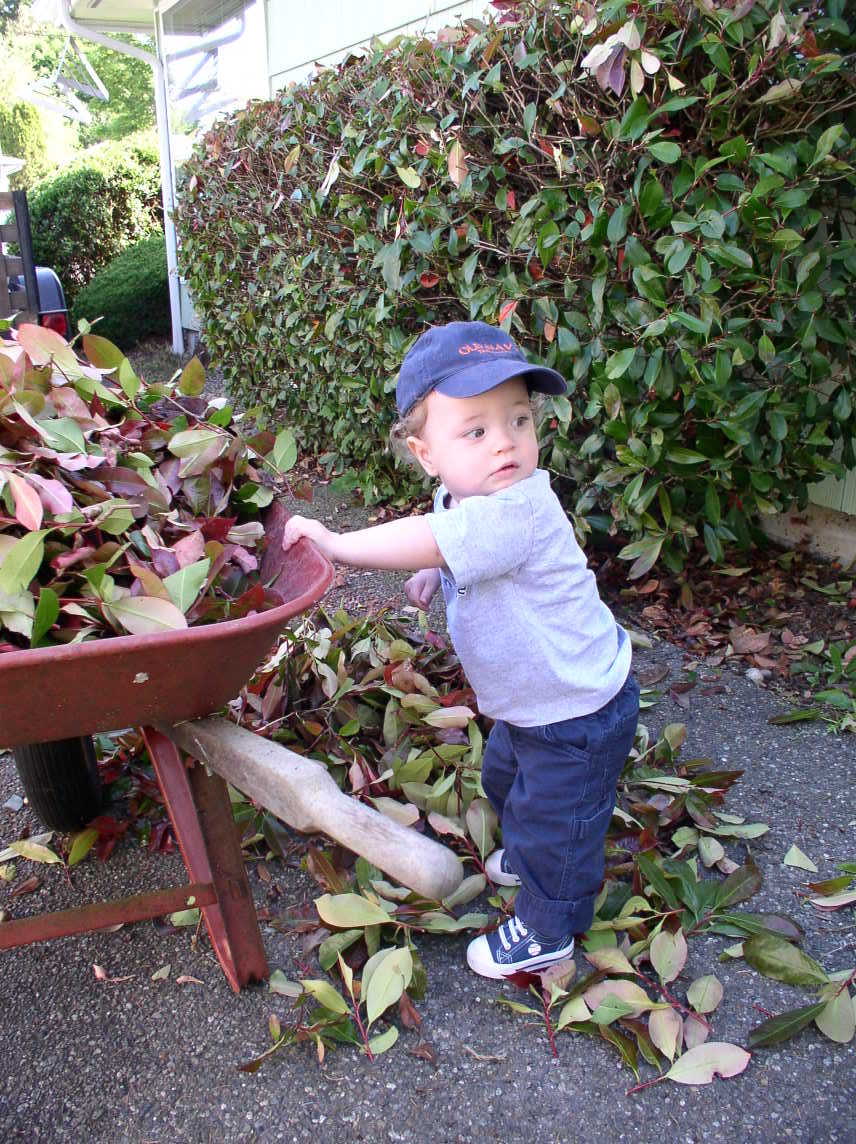 Clean Up Yard
Getting your yard and landscaping ready for the growing season is on the "gotta do" list.  At a minimum, you'll want to pick up fallen sticks, rake any dead leaves still lying around and trim dead branches from trees.  A green lawn makes everything else look good, so plant on spreading lawn fertilizer and seeding barren spots.
Tip for Lazy DIY-ers:  If you hate yard work and aren't too fussy, you should be able to bribe a kid to do the easy stuff like picking up the dead branches and pushing a fertilizer spreader.  For the harder stuff — like climbing up a ladder to trim dead limbs — pay an unemployed teenager (minimum wage should suffice).
Unclog Blocked Gutters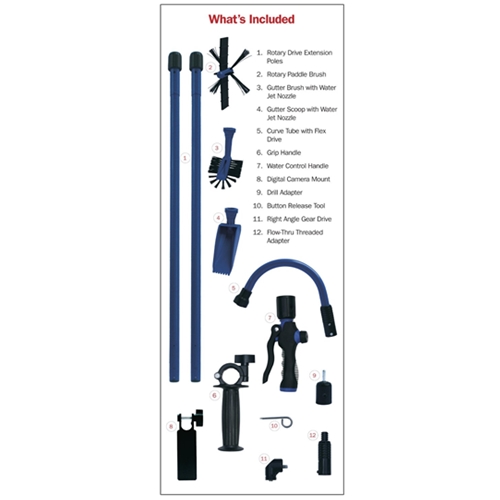 If your gutters and downspouts are clogged with tree branches and leaves, there's a good chance that spring rains will back up into your house — a mess that you definitely want to avoid!
Tip for Lazy DIY-ers:  We recommend investing in a do-it-yourself gutter cleaning tool kit that lets you remove leaves and debris from your gutters and rinse them clean without having to get up on a ladder.  These DIY kits make gutter cleaning easy and even kind of fun and save you the expense of paying a professional gutter cleaning person (yeah, believe it or not, there are people who majored in gutter cleaning!).
Wash Windows
Spring is traditionally window washing time because that's when everyone wants to look out their windows and admire their beautiful yard…which is why you have to take care of that mind-numbing yard cleanup we talked about.
Tip for Lazy DIY-ers:  Hiring a window washing service to clean the inside and outside of your windows is well worth the money, especially if you live in a two-story house and don't want to risk falling off a ladder.  They'll bring the manpower, the supplies and the equipment and will get the whole job done in a few hours.  Angie's List is a good place to find a reputable window cleaning service in your area.
Inspect Roof and Attic for Leaks
Winter snow, ice and wind can wreck havoc on your roof, so it's a really good idea to do an annual inspection for broken, missing or curling shingles and for leaks around flashings, chimneys and skylights.  And since not all roofing problems are visible from the outside, the underside of the roof and rafters in the attic should be checked for visible leaks or water stains.
Tip for Lazy DIY-ers:  Here's another one of those potentially dangerous high altitude chores you get a pass on, so go ahead and hire a professional roofer to risk his life to do the inspection and repairs.  However, even the most unskilled and/or lazy homeowners are capable of crawling around an attic to look for leaks or water stains, so add this task to your to-do list. If you find a suspect area, set up a water alarm to monitor the spot.  If there's a leak, your water alarm will make a loud noise to get your attention so you can fix the problem before you have expensive water damage.
Clean Fireplace and Chimney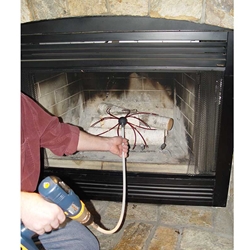 If you used your fireplace or wood stove this past winter, spring is a good time to give the chimney flue one last cleaning so you won't smell stinky soot and creosote all summer or run the risk of having a chimney fire when you use it next winter.
Tip for Lazy DIY-ers:  Chimney cleaning can be a risk-free spring home maintenance chore for even the laziest DIY-er.  Instead of calling a professional chimney sweep service, buy one of these do-it-yourself chimney cleaning systems that makes chimney cleaning an easy chore can be done from inside the house.  The specially-designed brushes, flexible extensions rods and adapters that come with the kit hook up easily to any cordless power drill.
Service Air Conditioner
Before the first heat wave strikes, service your A/C units or system.  A air conditioner will run more efficiently and also lower your energy bill.
Tip for Lazy DIY-ers:   If your home has window A/C units, even a Lazy DIY-er can handle this maintenance task with a few simple tools.  Here's an "A/C Cleaning for Dummies" video that shows you to clean the filters and coils of dust and debris.  If your home has a central A/C system, good news — this is a job for an HVAC professional!  Your only task is to call early in the season and get your name on their servicing list.  To save even more on cooling costs, consider replacing your old thermostat with a programmable thermostat that automatically raises the air conditioning temperature when the family is out of the house or sleeping.  You don't have to be an electrical engineer to install a new thermostat and we can help you if you run into any snags.
Replace Batteries in Smoke Detectors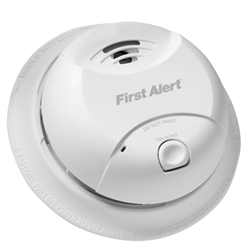 Replacing the batteries in your smoke detectors is a spring home maintenance chore that cannot be skipped.  If you missed the National Fire Protection Association recommendation to change the batteries in March when you changed the time on your clocks, it's not too late to do it now.
Tip for Lazy DIY-ers:  Make your life easier by replacing all of your old alkaline battery-powered smoke detectors with one of the newer models that feature non-removable 10-year batteries that are designed to work for up to 10 years. Or upgrade to hard-wired smoke detectors which are considered safer because they are typically "interconnected" (which means that all the smoke detectors in your home go off at the same time, regardless of the location of the fire) and they are powered by electricity so they won't stop working if you forget — once again! — to change the battery.