Every day, about 10 people die from unintentional drowning, a fact that emphasizes how important the water safety guidelines published by the CDC are for swimmers and non-swimmers of all ages.  Senior citizens with conditions that affect their vision, judgment, balance or coordination — such as epilepsy, Alzheimer's disease, diabetes, seizure disorders or a heart condition — are particularly vulnerable and at risk of drowning. Fortunately there's a range of water safety equipment that can keep seniors safe around swimming pools, lakes and beaches.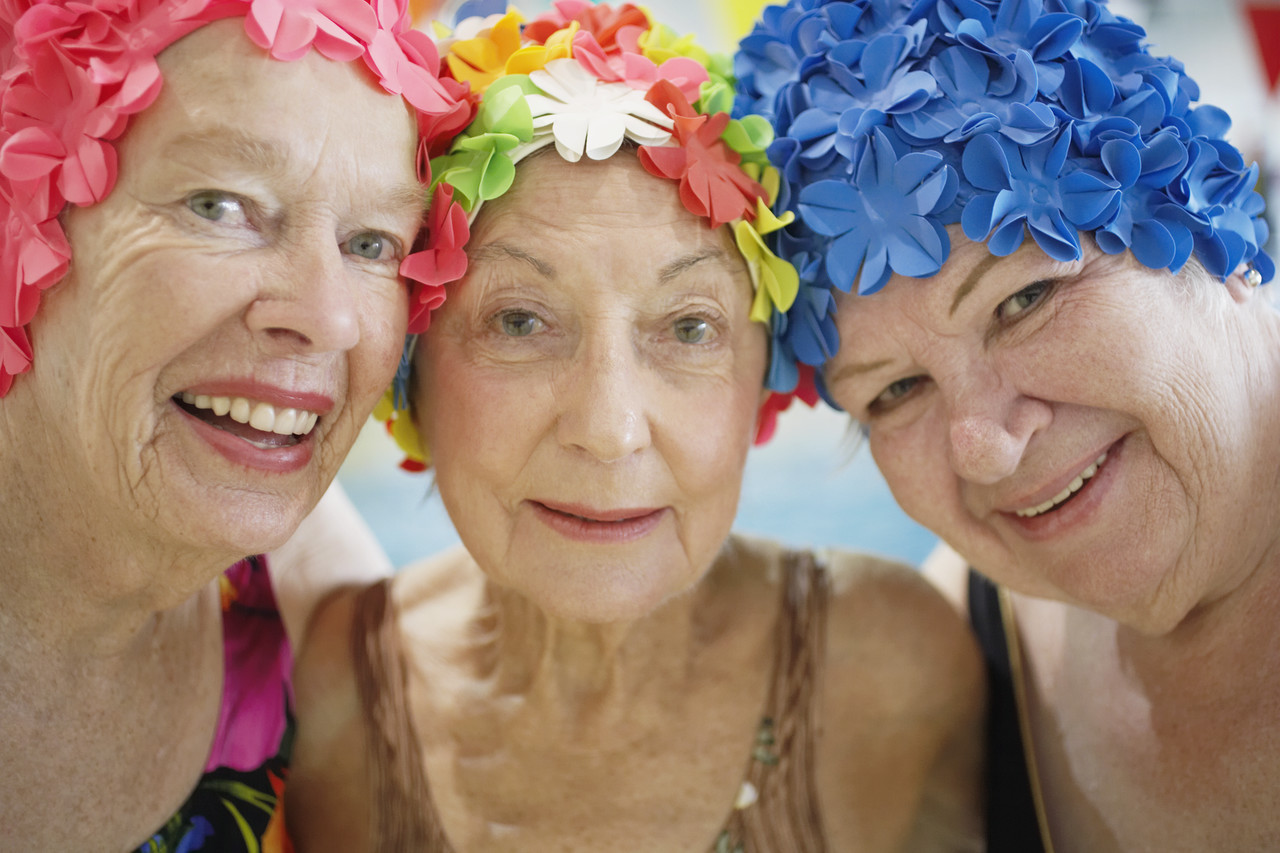 Pool Alarms — Protect the Vulnerable
Drowning can happen quickly and quietly anywhere there is water. A pool alarm is one of the best ways to protect frail adults and non-swimmers from accidentally drowning, even when they are in their own backyard or in the presence of a lifeguard.  If a person or pet enters the water unexpectedly, a pool alarm will sound a loud siren.  There are pool alarms designed for above-ground swimming pools as well as in-ground swimming pools that use a variety of detection technologies to determine if a person or pet has fallen into the water.  Here are our recommendations for pool alarms, based on a senior's lifestyle or living situation.
Backyard In-ground Pool: Â A pool alarm like the PoolEye PE23 that uses surface and subsurface detection technology is a good choice for seniors who are concerned about accidentally falling into their in-ground pool. Â It sounds a loud 85 dB siren at poolside and comes with a remote receiver so the siren can also be heard in the house. Â Another advantage of the PoolEye is it can be turned off during normal swimming.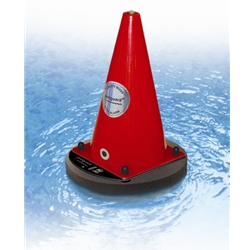 Backyard Above-ground Pool:  Above-ground pools are as much of a drowning risk as in-ground pools and can be even more difficult for a surprised or weakened senior to climb out of.  A subsurface wave detection alarm like the Poolguard Safety Buoy is an easy-to-use alarm for all kinds of above-ground pools and spas — just place it in the pool and let it float. To use the pool, simply remove it and put it into sleep mode.  This unit comes with an in-house remote receiver that has a range up to 200 feet.
Community Pools, Hotels, Lakes or Boats:  A water immersion pool alarm like the new Safety Turtle 2.0 is the perfect portable solution for at-risk seniors.  When someone wearing one of the special water-activated Safety Turtle wristbands falls into the water, a loud alarm sounds at the base station.  Safety Turtle works equally well in any body of fresh water and in salt water swimming pools (but not in the the ocean).  The base station is small and portable. Set it up at poolside or inside the house and bring it with you wherever your senior will be swimming, including to the swim club, neighbor's pool, lake or on a boat.
Pool Surveillance Cameras — Get Live Video of the Pool Area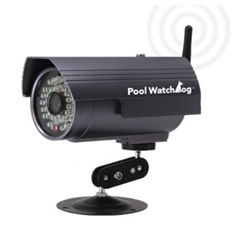 To keep an eye on a senior's pool area from afar, family members can install an outdoor surveillance camera like the Pool WatchDogâ"¢ Swimming Pool Safety Camera that allows them to view streaming live video of activity around the pool on a smartphone, computer or tablet from anywhere. Â When someone enters the pool area, Pool WatchDog also sends email or text message alerts. Â If the family member decides that their senior is in trouble based on the live video, he or she can take action by calling 911 or notifying a neighbor.
NOTE: Â Use a pool surveillance camera in combination with a pool alarm — not instead of a pool alarm.
Gate Alarms– Stop Wanderers from Entering the Pool
A pool gate alarm is an excellent way to prevent seniors with dementia or Alzheimers from wandering dangerously close to the pool area.  A gate alarm sounds a siren when the door or gate to the pool area is opened. For double protection, some pool gate alarms can transmit to a special remote receiver and a home security system, ensuring that the alarm will be heard in the house or remotely.
Life Jackets — A Must for Non-Swimmers and the Weak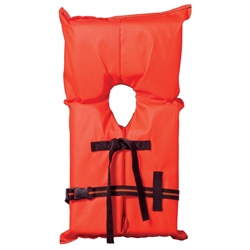 Wearing a life jacket (or life vest) is a good safety precaution for at-risk seniors who cannot swim or are too weak to tread water if submerged.  A Type II life jacket that turns an unconscious person face-up in the water is the best choice for frail seniors.  To adequately protect the wearer, make sure the fit of the life jacket is correct for the person's size and weight.
Summary
Drowning accidents are common and can happen anywhere to just about anyone.  A large percentage of drownings occur when supervising adults or caregivers are not paying close attention when the victim falls into the water. Although most victims are small children and non-swimmers, seniors caught off-guard, as well as disabled or weakened seniors, are also at high risk.  To improve water safety for seniors and prevent an accidental drowning, use a combination of the alarms, surveillance cameras and life jackets described in this article and practice the CDC's water safety guidelines.