With so many types of water alarms, water leak detection systems and automatic water shutoff valves on the market, it can be hard to choose the best one for your situation.   Whether the water leak results from plumbing problems or natural causes, it can destroy walls, flooring and furniture, not to mention personal items like photos and family heirlooms that can't be replaced. If you are looking for an affordable solution to protect your apartment or house from the threat of water damage, Gizmode offers an expandable water leak detection system that can prevent floods of all sizes.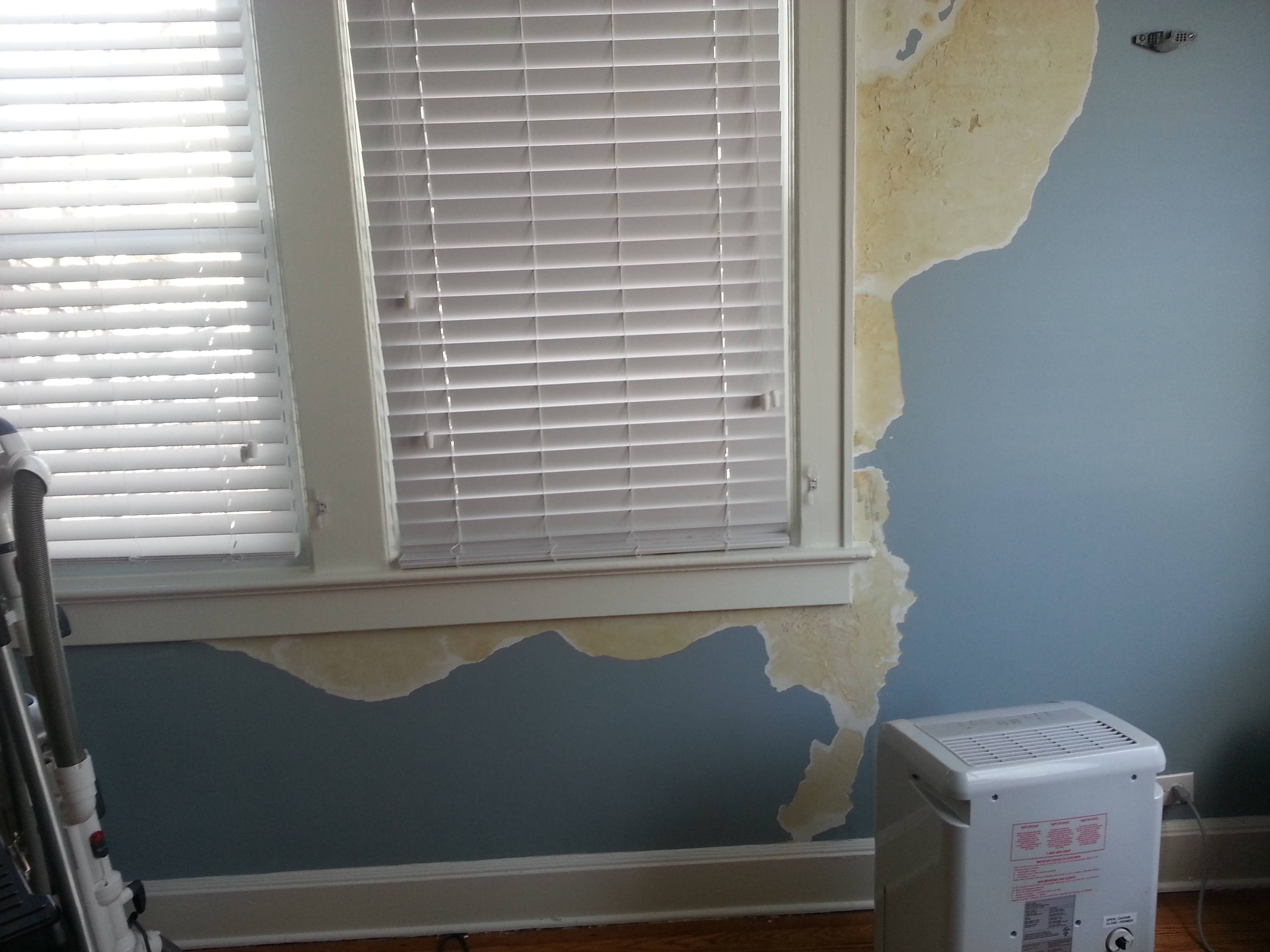 Basic Protection: The Flood Screamer Water Alarm
A water alarm is a device that sounds an alert when water is detected. Most water alarms accept multiple sensors so you can monitor for water leaks in many vulnerable places around the house, like near the hot water heater, in the attic, or under the refrigerator.  Water alarms will detect plumbing and non-plumbing leaks (e.g., leaks caused by heavy rain, melting snow, leaky roofs, etc.).
The easy-to-use Flood Screamer Water Alarm comes with a control unit that can monitor up to 32 wireless "water puck" sensors (two pucks are included in the kit). If a water puck senses moisture, it will send a wireless signal to the control unit which then sounds a 130 dB siren.  Water alarms like the Flood Screamer give you an early heads up that there's a leak you need to address.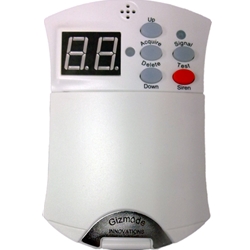 Coolest Features: LED display indicates in which zone the leak occurred (based which water puck was activated) so you'll know the exact location of the leak immediately. The water pucks act as repeaters (or signal boosters) to enhance coverage throughout the house. Controller also monitors for low batteries and missing water pucks.
Best For: The Flood Screamer is best for occupied homes or apartments where the resident or a neighbor will hear the audible siren and respond. For remote alerting, it can be hooked up to an autodialer or security system.
Better Protection: The Valve Screamer Auto Shutoff
An automatic water main shutoff system (or "whole house water shutoff valve") turns off the main water supply line regardless of where the source of the leak is, before damage is done.  Most water main shutoff systems use water detection sensors (wired or wireless) that you place around the house next to leak-prone appliances such as hot water heaters and washing machines or fixtures.
The Valve Screamer Motorized Valve Auto Shut Off stops flooding caused by a plumbing failure by closing a motorized valve on the water main. Activation is triggered when a wired sensor pad that connects to the valve controller detects moisture. An unlimited number of additional sensor pads can be added and connected "daisy chain." In addition to turning off the water main, the controller also sounds an 85 dB siren to give you an audible warning.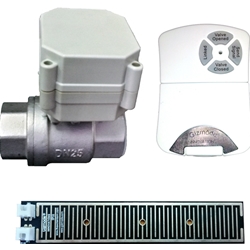 Coolest Feature: If down the road you want a wireless whole house system, the Valve Screamer can be upgraded by adding the compatible Flood Screamer, which will also allow you to monitor for non-plumbing leaks.
Best For: Working families and vacation homes where no one is around to manually turn off the water main if there is a plumbing leak.
Best Protection: The Valve Screamer Whole House Kit
To protect your house or apartment from plumbing leaks along with other types of water leaks, including leaky roofs or basements, get the Whole House Kit. It includes the Flood Screamer wireless controller that accepts up to 32 "water puck" wireless sensors and the Valve Screamer auto shutoff valve.
Coolest Feature: Probably the easiest-to-set up whole house wireless water detection systems on the market. Use the water main shutoff valve to turn off the water supply for plumbing leaks anywhere in the house and the sophisticated water alarming system to monitor for leaks in up to 32 leak-prone locations, including next to appliances or places where rain or ice can cause flooding.
Best For: Any home or business.
More on Water Alarms and Shutoff Systems
The Gizmode water leak detection systems can save you time and money by alerting for big and small water leaks and preventing costly water damage. For additional information on how to protect your home from water damage, take a look at these two blogs from our archives:
A Buyer's Guide to Affordable Water Alarms and
Automatic Water Main Shutoff System: Stops Catastrophic Flooding Due to Plumbing Failures