If you are on a quest to find a unique but practical gift for that special grandparent or senior this holiday season, here's a list of useful gifts will make that task a lot easier. All of these items are proven winners with the senior set and are guaranteed to make life safer, easier and more enjoyable for that special loved one. Best of all, nearly every item on this list is priced at under $100!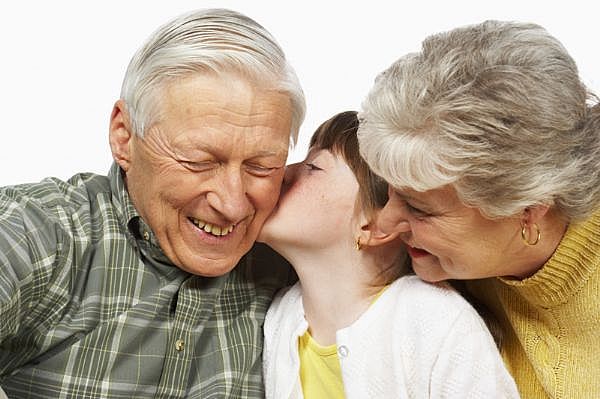 Health and Safety Solutions
Electronic Guard Dog Never Needs Walking
The sound of a fierce barking dog is one of the best ways to scare away intruders, but owning a dog is not practical for many seniors. So instead getting them a real dog, give them Rex II, the Electronic Watchdog Alarm that "sees" through thick doors, walls and glass and begins barking when there's movement. The closer the intruder gets, the more frequent the barking becomes. As the intruder backs off, Rex's barking decreases in frequency and eventually stops. Rex II can also sound a siren or greeting.
No More Missed Meds
Many seniors take multiple prescription medications as well as vitamins at various times of the days, which can be difficult for them to manage and risky if they get it wrong.  With a Med-E-Lert Automatic 6-Alarm Pill Dispenser, you can ensure that they taking the right meds at the right time.  The Med-E-Alert has 28 medication compartments and holds up to 6 doses of medication per day.  A medication reminder alarm sounds a tone or blinks when it is time to take a pill and the tamper-proof locking key system helps prevent over-medication.
How Is Grandma Doing Today? Get Live Video on Your Smartphone
Here's an affordable in-home monitoring and emergency alert system that lets family or caregivers check in on grandma or grandpa from anywhere using their smartphone and see live video of their loved one at home. The plug-and-play Oplink Connected Care system is wireless and takes less than 15 minutes to set up. Included are two wearable panic buttons that send instant alerts, an IP camera with night vision and an inactivity sensor. The Connected Care system lets you monitor live video 24/7 and is the ideal gift for seniors living alone.
Help for the Hearing Impaired
Hooray!  Talking on the Telephone is Enjoyable Again
Amplified phones make it easier for people with hearing loss to enjoy loud, clear telephone conversations.  The Amplicom PowerTel 7 Series corded phone has all of the features seniors need in a telephone: big easy-to-read buttons, extra loud ringer, built-in answering machine, adjustable illuminated display, speakerphone, caller ID and more.  Add extra cordless amplified handsets to place in other rooms and a wristshaker speakerphone so they'll never miss a call, even when they're outside.
Turn Up the Volume Without Disturbing Others
Wireless TV headphones are the perfect solution for seniors with hearing loss who need to turn up the volume in order to enjoy their favorite TV show or music without bothering anyone else.  We like the Sennheiser IS410 Infrared Stereo & TV System because it doesn't need a line-of-sight connection to the headphone receiver so the wearer can sit anywhere in the room. The under-the-chin stethoscope-style headset is lightweight and comfortable to wear (even with eyeglasses) and turns on and off automatically.  Most importantly, the sound quality is outstanding and can be customized to the user's hearing.
Unique Gifts for the Home
Adjust Room Temperature Without Getting Up
Make it easy for your senior to adjust the heat or A/C from wherever they are with a Venstar Wireless Thermostat with Remote Control. The portable, handheld wireless remote is easy to carry from room to room, so grandma and grandpa can turn the heat up or down from the comfort of their sofa or bed. The 7-day programmable thermostat transmits up to 500 feet, even through walls and floors, and the system is completely wireless so it's easy to install. For anyone confined to a bed or wheelchair, this is gift provides the ultimate in convenience!
Garage Parking Just Got Easier
The Innovations Park Right Garage Laser Park makes it easy for grandparents to park correctly in the garage every single time and helps protect their car and garage walls too. This clever device mounts to the garage ceiling and plugs into any AC outlet. When a vehicle enters the garage, the Laser Park automatically activates, shining a bright red laser beam on the hood or dashboard and guiding the car to a pre-selected parking "sweet spot."
Rechargeable Nightlight is Ready for the Next Power Outage
In the event of a power outage, the Datexx Sentina LED nightlight automatically lights up hallways, rooms and basements so grandma will be able to see until the power is restored.  She can also unplug the unit and use as a portable or emergency flashlight. Three rechargeable NiMH batteries are included and provide enough power for eight hours of light.
And for Seniors Who Have Everything…
Put an End to Chilly Car Rides
For grandparents who complain that they're cold when riding in the car, this cozy electric blanket keeps them warm and toasty without having to crank up the car heater.  It's also a great way to keep seniors comfortable and warm when someone opens a window or turns the air conditioner up too high. The Comfy Cruise Travel Blanket plugs into a vehicle's 12-volt plug and comes with a generous 7-foot power cord.  The soft fleece blanket measures 42″ x 58" and is big enough to cover two people.
Pet Collar Video Cam Lets Grandparents Share Pet's Adventures
Grandparents with outdoor pets will get a kick out of this unique, high-tech gift that let's them see the world through the eyes of their pet. The EYENIMAL Pet Video Cam is a miniature video camera that attaches to their pet's collar and films up to two-and-a-half hours of sound and video that can be viewed on a computer.  For cats, there's the EYENIMAL Cat Video Cam with night vision that's specially designed for cats and smaller animals.
More Useful Gift Ideas
If you don't see quite the right gift here for your favorite grandparent or senior, we suggest that you take a look at the Independent Living Aids section of the diycontrols.com website for more unique and useful gift ideas.