For the people on your holiday shopping list whose home is their castle, here are a dozen unique gifts to enhance or protect their pride and joy. From our most popular freeze alarms to advanced Z-Wave home automation systems, these products will appeal to people who love their house and enjoy taking care of it.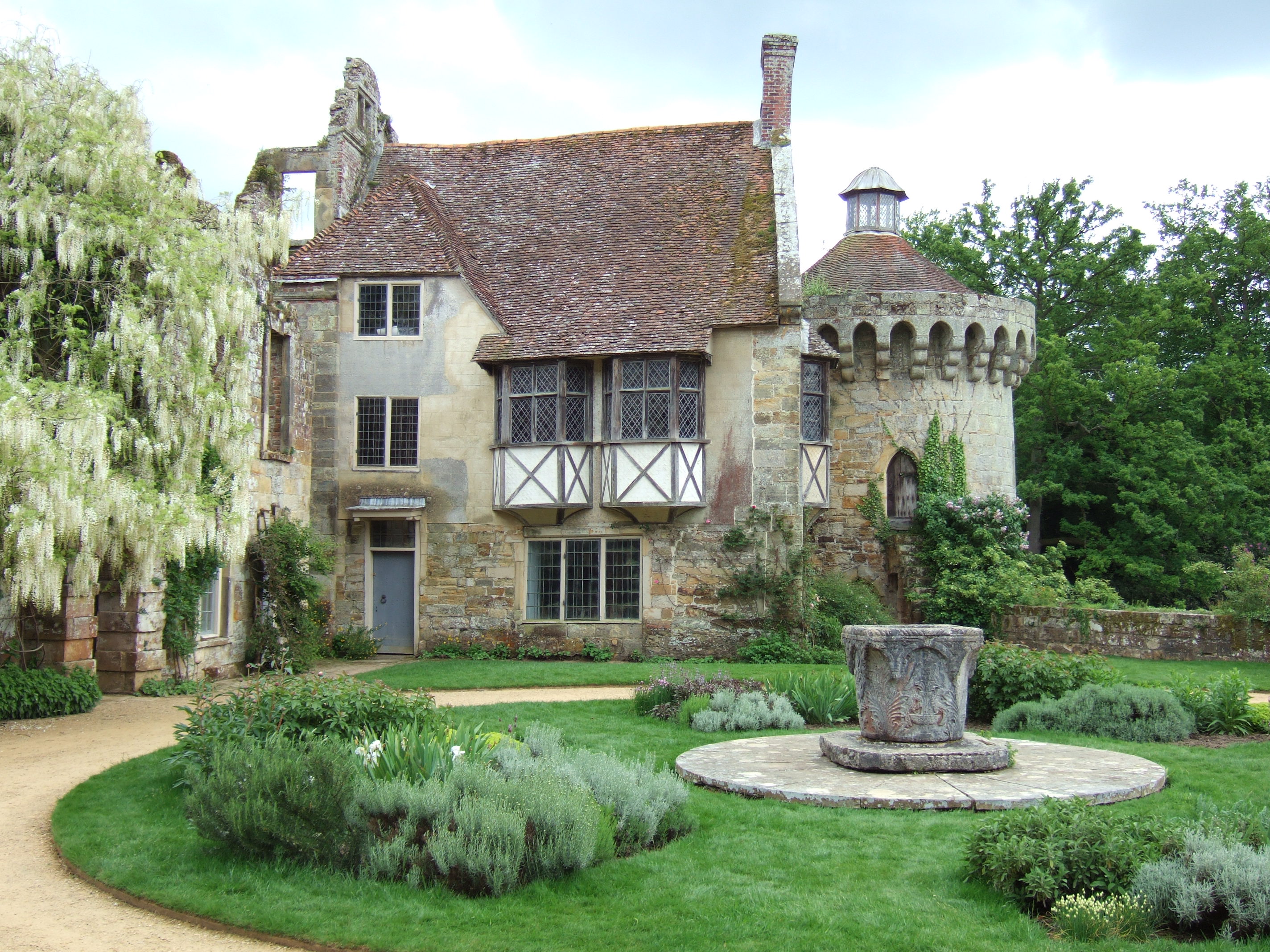 Round-the-Clock Protection Against Leaky Washing Machines
Whether at home, at work or on vacation, a washing machine flood can go undetected for hours or even days, spilling 500 gallons of water per hour onto the floor! The Floodstop Washing Machine Valve Shutoff Kit prevents this kind of disaster. When the Floodstop water/leak sensor detects water under or near the washing machine, it immediately turns off the hot and cold water supply.  Floodstop is easy to install and completely lead free. It can be hooked up to a home security system to receive notifications when it's been activated. Under $185.
Affordable All-In-One Temperature / Water / Power Failure Home Monitoring System
The Homesitter is the lowest cost, multi-functional home monitoring system on the market to protect homes from damage caused by temperature extremes, water leaks or power failures. Homesitter alerts two ways: it sounds an audible alarm and calls up to three telephone numbers. Set-up takes minutes and there are no monitoring fees or installation costs! All you need is a phone line (standard or digital) and a power outlet. Battery backup provides during power outages. About $70.
No Landline? Cellular Home Monitoring System is the Solution
For the snowbirds or vacation homeowners on your list who don't have a landline phone or Internet but want to be notified of a power outage, water leak or humidity problem at their unoccupied home, the MarCELL Cellular Connected is the answer.  The MarCELL communicates via the Verizon Wireless cellular network.  If there's a problem, the MarCELL alarm alerts via a phone call, text message and/or email. It also sends pertinent environmental data 3-4 times per day to a cloud account so users can monitor their house at any time from their computer or mobile device. Under $250 (choose from three low-cost subscription plans).
Popular Low Temperature Warning Light Protects Vacant Homes
Here's a gift idea for traveling homeowners to help protect their vacant house from water damage caused by frozen pipes — the battery-powered Freeze Flash Battery-Powered Low Temperature Warning Light that features an adjustable thermostat you set.  Place it in a window that's highly visible from the road and neighbors will be alerted by the flashing red LEDs if the heat fails and the inside temperature drops below your setting.  Temperature range is 30°F to 70°F.  About $80.
Call-Out Freeze Alarm — Best Way to Eliminate Risk of Frozen Pipes
Power outages and furnace failures can occur at anytime, resulting in a dangerous drop in indoor temperature that can cause pipes to freeze and burst.  A freeze alarm, like our popular Intermediate Freeze Alarm model, automatically calls up to three phone numbers if there's a power failure or the indoor temperature gets too low.  Homeowners can also call in from any phone to get temperature, power and battery status. On sale now for under $120.
With the multifunctional Deluxe Freeze Alarm, homeowners can adjust heat or A/C remotely by phone, a feature that vacation homeowners really love! Add flood sensors and motion detectors to monitor for water leaks or intruders.  On sale now for under $150.
Remote-Controlled Wi-Fi Thermostat Saves Energy, Controls Comfort
Controlling home temperature from anywhere is a convenience that everyone on your gift list will appreciate, whether its in their primary residence of vacation home. The Venstar ColorTouch® Thermostat with Built-In Wi-Fi, the advanced programmable thermostat that you control with a smartphone or mobile device, gives them this capability. It works with gas, electric and heat pump systems and features a lock down function for setting temperature limits for air conditioning and heating. About $170.
Prevent Dryer Fires and Reduce Energy Bills
A LintEater Dryer Vent Cleaning System is a novel gift that will keep families safe from clothes dryer vent fires, one of the most common causes of household fires. Dryer vent fires can happen unexpectedly when a build-up of lint blocks the flow of air, resulting in excessive heat.  The Linteater makes cleaning the vent hose quick and easy, minimizing fire risk. It also makes dryers run more efficiently, reducing monthly electric or gas bills.  Less than $25.
Pair it with a LintGard Dryer Safety Monitor that indicates when the lint buildup is reaching dangerous levels. Under $20.
Easy-to-Use Chimney and Pellet Stove Cleaning Kits for DIYers
Here's an original gift idea for homeowners with pellet or wood burning stoves – a do-it-yourself tool kit for cleaning their chimney flue or pellet stove and stovepipe. With one of these specially designed tool kits by SootEater, homeowners can do the cleaning themselves and save a lot of doing money versus hiring a professional chimney sweep. The kits come with specially designed brushes, flexible extensions rods and adapters that hook up easily to any cordless power drill. The spinning action of the plastic rotary "whip" removes soot and dangerous creosote buildup without scratching metal flues the way wire bristles will.  Under $25 for pellet stove kit;  about $50 for chimney kit.
Clean Gutters Without Climbing a Ladder
Every homeowner knows the importance of keeping gutters and downspouts clear and free of leaves, branches and debris so rainwater and melting snow drain away from the foundation, and not into the basement or crawl space. For easy and fast cleaning, VertaLok Gutter Cleaning System includes a combination of "rotary" and "non-rotary" cleaning tools that attach to a cordless drill or garden hose to remove all types of debris commonly found in gutters. The attachments fit any size or shape gutter. Best of all, this gutter cleaning system has a reach of about 12 feet, so the average homeowner can clean the gutters of a single story home without having to get up on a ladder. About $80.
Protect Against Catastrophic Whole House Water Damage
It may not be the most glamorous gift you give, but it's certainly one that any homeowner will appreciate receiving! The WaterCop "Sergeant" Water Shut-Off System is the fail-safe way to protect their entire house against disastrous leaks and water damage caused by common plumbing and appliance problems.  When one of the wireless WaterCop sensors detect moisture, it sends a signal to the receiver which automatically turns off the main water supply line to prevent costly damage from flooding.  This package includes a main line electric shut-off valve and three wireless flood sensors.  Price is under $550.00.  Additional sensors can be added.
Make Their Home a "Smarthome"
The techies on your list will love being able to control and monitor their home from anywhere using their smartphone, tablet or computer and the VeraEdge Z-Wave Home Automation Controller system and the easy-to-use Vera app.  VeraEdge controls over 220 devices and is compatible with over 1,200 leading brands of Z-Wave outlets, locks, thermostats and other devices from other manufacturers. Get the controller for under $150. Z-wave sensors and modules are sold separately. VeraEdge is the way to create a better smarthome system, at a fraction of the price of the better-known brands, and with no monthly fees.
Want More Gift Ideas?
For more interesting gift ideas for the home, check out the diycontrols.com store.  We have an extensive line of unusual and useful gadgets and systems designed to make everyone's life easier and safer, including DIY security and pool safety equipment, freeze and heat alarms, water and flood devices and remote home monitoring systems.  If you have any product or technical questions, we encourage you to call us at 1-800-487-1363 or send an email to support@diycontrols.com.