If the idea of adjusting the temperature in your home from anywhere using your smartphone or computer sounds appealing, you'll be happy to know that the technology exists today and it is called a WiFi thermostat.  Imagine turning up the heat with your iPhone while you are commuting home at night on the train, or pre-heating your ski cabin on the ride up using your Droid, or turning off the central A/C from your laptop while sitting at the airport waiting for a flight?  All of these scenarios are possible with a WiFi thermostat.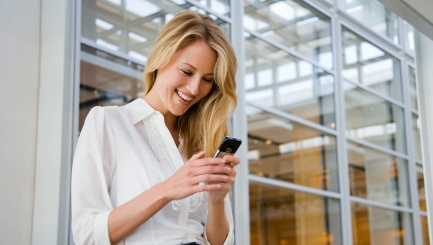 Key Benefits of a WiFi Thermostat
Remote temperature control has been around for a while in the form of specialized thermostats that communicate via a telephone connection.  But for the more than 50% of Americans who have organized their lives around their smartphone, a WiFi thermostat (also called an Internet thermostat) adds remote temperature control to the growing list of things they want to do with their smartphone (or computer).
The key benefits for having a WiFi thermostat are:
Convenience of being able to make heating or cooling adjustments from anywhere
Save energy by remotely changing temperature at home based on changing weather conditions
Call in for the current temperature status in your house
Receive alerts if the inside temperature has dropped (or risen) to a dangerous level
Easy to install and affordable — designed for do-it-yourselfers
Some models are expandable so you also remotely control locks, appliances, lights, security cameras and more
Start With an Internet Connection
In order for your WiFi thermostat to communicate with your smartphone or mobile device 24/7, you will need:   (1) a high-speed Internet connection, and (2) an Internet router that is always "on."
Most homes these days have high-speed Internet, however, many vacation homeowners shut down Internet service when the home is unoccupied, so this is an important consideration if you fall into this group.
Compatibility and Features
The next step after securing a 24/7 Internet connection is choosing a WiFi thermostat that is compatible with your type of heating system.  The article "Programmable Thermostats:  How to Choose One that's Compatible with your Equipment" will walk you through that process, or, you can contact the support staff at diycontrols.com for personalized assistance.
Next, consider the features you want.  Most WiFi thermostats are multi-functional.   Below is an overview of the most popular models, all of which are easy to install yourself.
Popular Models

Can be used with conventional single stage heat and/or cool systems (one heat/one cool)
Personal Web Portal
Email and Text Alerts
No Recurring Costs
Plug and Go Networking
Can be used with 2-heat/2-cool and/or heat pump system.  Same as BayWeb Standard PLUS these additional features which include:
Open Door / Window Shutdown
Keypad lockout feature for web only operation
HVAC Supply Temperature Monitoring, Trending, and Alerting
Scheduled and Remote Relay Control
Can be used with up to 4 heating and 2 cooling stages, for gas, electric or heat pump control, dual fuel capable.
Control range of 35oF to 99o F
A multi-functional touch screen thermostat with a unique customizable background (your photos or preset themes)
Energy usage info at your fingertips
Security features lock thermostat settings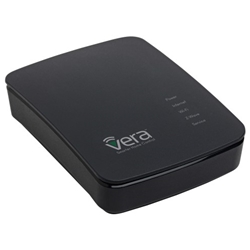 Honeywell Z-Wave Enabled Programmable Thermostat with the VeraEdge Home Controller
A Z-Wave thermostat, used in conjunction the Z-Wave controller, can be used with most heating and/or cooling systems except electric baseboard heat.
Features of the VeraEdge Home Controller include:
One-touch control of your entire system
View all your cameras and control all your devices from one easy app
See and control your system from any smartphone or tablet from anywhere in the world (where there's Internet)
Save money on energy, automatically!
Expand your system to control over 220 devices
Wireless communications makes installation a breeze in any home or small business
Easy, intuitive setup with simple Q&A format; adding devices later is easy too with preconfigured settings for most devices
No monthly fees required!
Special Situations:Â  No WiFi or Electric Heating System
If you don't have a high-speed Internet connection (or don't want to leave your router on all the time), you can still get remote temperature control using a phone-based remote thermostat.  Popular brands of phone-based models include Aube, Venstar, Sensaphone, and Control Products.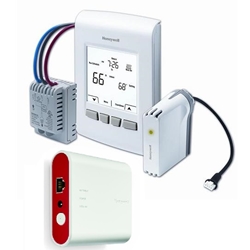 No landline phone?  You can hook up a phone-based remote thermostat to a cellular terminal which communicates via the cellular network to get you a dial tone.
And if you have a high-speed Internet connection but your heating system is electric baseboard, the Honeywell EConnect is a wireless WiFi solution that is compatible for direct installation in most baseboards or can be installed in a remote junction box.  The Honeywell EConnect WiFi thermostat is wireless and installs in half the time of a wired thermostat, but installation can be tricky, so hiring a professional is recommended.