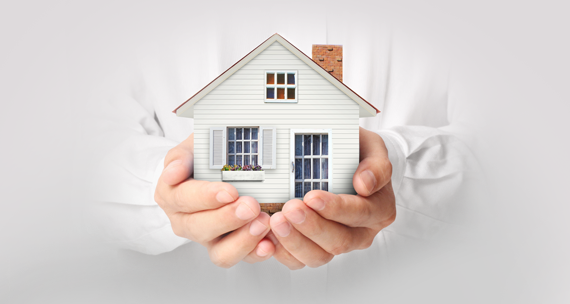 My family and I had been looking forward to our summer vacation for months. With a "To Do" list a mile long, my wife and I were busy with shopping and laundry and packing for ourselves and the kids. To be honest, the last thing we were worried about was the security of our home while we were away for two weeks. That is, until friends who live down the street told us their house had been burglarized when they were traveling cross-country earlier in the summer.
We'd been putting off investing in a home security system because they were either too complicated to install ourselves or too expensive if we hired a professional to do the job. But since protecting our property 24/7/365 against intruders and other safety threats was now a high priority, we did some research, talked to a few friends, and decided to go the do-it-yourself route and install the Risco WiComm Internet/Cellular Security System.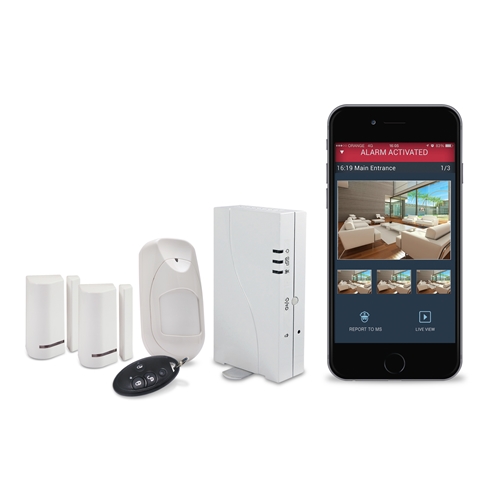 Easy "Out-of-the-Box" Installation and Setup
One of the reasons we chose this system is because Risco is one of the leading developers and manufacturers of professional and commercial security equipment in the world. While I knew the Risco WiComm is designed for DIYers, I was surprised that it was truly "plug-and-play". The free Express Wizard app walked me through the setup and programming process and I had my system up and running in minutes – no technical knowledge or skills needed!
The Basic Kit came with everything we needed to get started, including a smart hub, one motion sensor, two door/window sensors and a keychain remote control. You can add a variety of smart sensors and motion detectors to protect your home from fire, flooding, and other hazards. Risco also has a range of compatible indoor and/or outdoor surveillance cameras, so you can visually check up on your home in real time.
Affordable and Accessible High-Tech Home Security
The WiComm has the kind of advanced tech features that we thought we could only find in an expensive professional installation – at a fraction of the cost (we purchased the Basic Kit at diycontrols.com for under $375!) Some of these features proved to be invaluable almost immediately. For instance:
The WiComm communicates via the Internet or a cellular network, and I also downloaded the Smartphone app (available for Android and iOS). We could access and control our security system from anywhere our mobile devices worked – from the car to the beach.
The smart hub allows two-way communication. This was a lifesaver when we were two hours from home and suddenly realized we'd forgotten to activate the system! We used the phone app to arm it remotely.
Fortunately, my wife convinced me to add two sensors: the Wicomm Wireless Flood Detector, which detects and alerts us to even the smallest water leaks; and the Smoke and Heat Detector for early detection of fire hazards. During the second week we were away, the flood sensor alerted us to a leak that resulted from our water heater malfunctioning. With the help of neighbors and a reliable plumber, we were able to take care of the problem without major water damage.
We also installed the P2P IP Indoor/Outdoor WiFi Day/Night Camera with night vision. Risco offers free 30-day cloud-based video storage and access to images created by their cameras. I was live-streaming video on my phone one night, saw a trespasser on our property and called the local police. Although the potential intruder was gone when they arrived, we had the saved video footage to use in case we found anything damaged or missing when we got home.
Get Total Peace of Mind
If protecting your unoccupied property from intruders and other hazards is a concern during the summer – or any time of year – add the Risco WiComm Internet/Cellular Security System to your "To Do" list. Ordering it online through DIYcontrols.com is easy, and their team will answer questions, help you pick the right components, or offer technical support. WiComm is a totally user-friendly system that saved us time, money and stress. Now we can really relax while we're away – knowing our home is safe and secure.