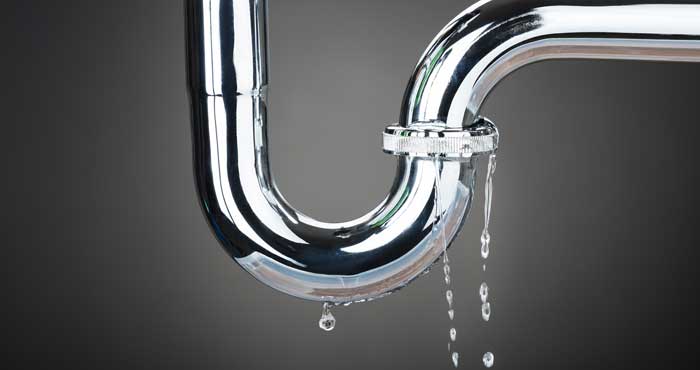 If you've ever had a small water leak turn into a giant catastrophe, you've probably learned the hard way that installing an automatic water main shutoff system (aka, "whole house water shutoff valve") is one of the best ways to protect your property and valuables against water damage. Now there's an even smarter way to monitor for leaks 24/7 and have total control over your new or existing shutoff system – no matter where you happen to be.
WaterCop – one of the most popular and reliable whole house leak detection systems – has introduced the SmartConnect WiFi and App Interface. SmartConnect works through the WaterCop app to provide you with access to system alerts, notifications, and remote control of your WaterCop system from anywhere, anytime.
SmartConnect Gives You Total Control 24/7
Adding the SmartConnect WiFi and App Interface is the smart way to stay connected to your WaterCop system around the clock. Once you download the SmartConnect app to your mobile phone or tablet and connect, it will notify you if a leak is detected anywhere in the house – including common spots like the water heater, washing machine, dishwasher, toilet and sink.
But that's not all. Let's say you've closed your vacation house for the season and are on a plane heading home when you realize you forgot to turn off the main water line. With SmartConnect, you can use your phone or tablet to turn off the water supply. If a friend or family member asks to spend an off-season weekend at your beach house spur-of-the-moment, you can turn the water on for the duration of their stay and shut it off again when they leave.
Get Real-Time Notification of Leaks and Power Outages
In addition to allowing you to open and close your WaterCop valve when you're away from your property, the SmartConnect app instantly sends you notifications of automatic valve closures. Water leaks often happen when homes and buildings are unoccupied. If you're traveling, you can contact a caretaker, neighbor, family member or friend to check your vacant property and find out what the problem is. You can even resolve the issue quickly and take care of any necessary repairs or cleanup while you're gone, which means you'll avoid returning to a mold or mildew issue that may result from the leak.
SmartConnect also lets you know when the system has automatically closed your water valve due to a power outage. This is a tremendous advantage if you own a business or commercial property with tenants that closes after hours. Not only will you be able to address water leaks that might otherwise go undetected, but you can take immediate steps to secure your property in the event power is lost.
Compatible with Your New or Existing WaterCop System
SmartConnect works with Android 5.0 or higher and iOS 10.3 or higher, and is compatible with WaterCop Classic, Pro, and Leak Stop Plus systems. (WaterCop WCACT1, WPMS, and WPMSH units will need an external power supply, which is sold separately.)
If you are looking for a way to prevent a minor plumbing or appliance failure from becoming a major headache, a WaterCop water main shutoff system will help you safeguard your valuable property. When you want round-the-clock access to your WaterCop system, SmartConnect will give you total control – and peace of mind.